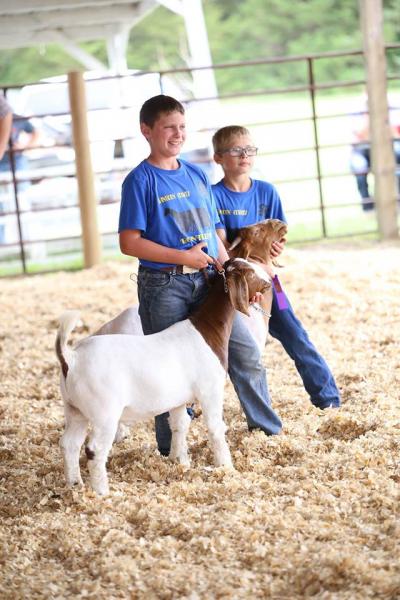 SDSU Extension's 4-H Youth Development Program helps young people to reach their full potential as competent, confident leaders of character who contribute and are connected to their communities.
In 4-H, youth design and participate in their own projects and related activities. This unique learn-by-doing model teaches essential skills that youth will use throughout their lives. Whether a young person builds a rocket, raises a companion pet, or plants vegetables, 4-H gives youth the skills they need to thrive and succeed.
Resources
Use the links below to view books, forms and scoresheets. Items are scoresheets unless otherwise labeled. Forms and worksheets are marked with a *.
Animals
Display Exhibits
Educational Displays and Posters
Clothing and Textiles
Computers and Technology
Engineering
Food Preservation
Youth In Action
Consumer Decision Making Skill-a-thon
Food & Cooking ID
Interior Design & Housing ID
Sewing & Clothing ID
Fashion Revue
Communications Project
Robotics Challenge
Packet

This contest has been modified for 2020. Use this packet to prepare for 2021.
Special Foods
Results & Photos
Congratulations 4-H members and families! View results and photos from previous fairs.
View Results