Farm Stress
Farm stressors can come from many directions including the agricultural system, farm and family finances, mental and physical health challenges, and relationship difficulties. A healthy response to these challenges involves paying attention to the stressors within all of these areas and determining coping strategies that are useful in each area.
Sign Up for SDSU Extension Newsletters
Don't miss out on the latest news, have it delivered to you.
SUBSCRIBE
Upcoming Events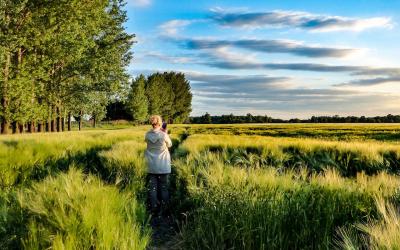 SDSU Extension will be hosting a conference on Jan 10-11, 2020 at 5:30 PM CDT at the Arrowwood Cedar Shore Conference Center (1500 Shoreline Dr., Oacoma, SD 57365).
Are you looking to start walking, but not able to commit to an in-person walking group at this time? If so, SDSU Extension is excited to offer an online self-directed walking program to jumpstart your walking goals.