South Dakota is the land of infinite variety, from our fertile croplands in the east, to our prairies in the central and west, to the granite outcroppings of the forested Black Hills. The primary focus for this project will be marginal lands impacted by wet conditions, saline or sodic soils and eroded areas, such as hilltops.
Millions of acres of cropland across South Dakota are impacted by these challenges, with over 7 million acres impacted by saline conditions alone. The financial burden of attempting to produce crops in these marginal areas can be devastating to a producer's bottom line. And, together, we want to change this.
— Barry H. Dunn, SDSU President
Area of Focus
SDSU Extension will work with selected landowners and their crop and financial consultants to precisely quantify the technical metrics of their existing operations and generate an economic analysis report. That information will then be incorporated into a profit mapping software to pinpoint and quantify marginal acres. In addition, federal, state and local habitat and conservation programs will be used to leverage funding.
Goal
The goal of this project is to improve the farm profitability, diversity and ecosystem benefits of agriculture by using precision technologies to empower producers to help make informed management decisions for every acre of their operations.
Outcomes
We will provide information to producers that will increase their return on investment and enhance land management approaches that benefit the sustainability of land, water, and all natural resources.
Benefits
Free profitability analysis.
Increased farm profitability.
Working lands flexibility.
Improved soil health.
Improved water quality.
Increased wildlife habitat.
$150 per acre over 5 years.
$50 per acre for seeding costs.
No commitments required.
Very flexible program.
Highest level of data confidentiality provided.
Let's Work Together
Submit information about your operation and we will contact you. If you have any additional questions or are interested in becoming a corporate partner, contact Anthony Bly or Matthew Diersen. 
Upcoming Events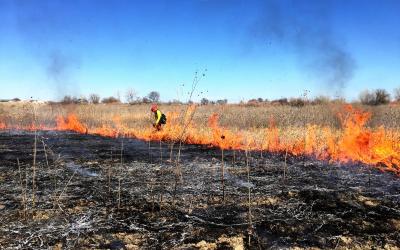 SDSU Extension, in partnership with the South Dakota Grassland Coalition, the Natural Resources Conservation Service, and others will host a prescribed fire workshop tailored to private landowners June 2-3 at the SDSU Oak Lake Field Station in Astoria.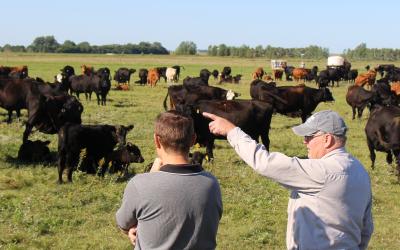 This free, 1-hour webinar was created to assist farmers and ranchers in making the best and most profitable decisions for their operations.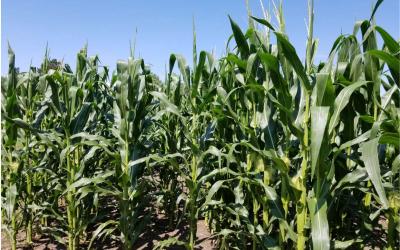 This free, 1-hour webinar was created to assist farmers and ranchers in making the best and most profitable decisions for their operations.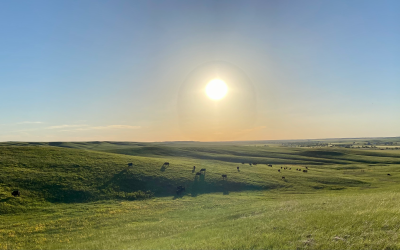 The SDSU Agriculture Experiment Station will hots a Precision Ranching Technology field day July 28 at Cottonwood Field Station starting at 8:30 a.m.
Learn how living roots improve soil structure and can be used as a tool to fix marginal lands with salty soil conditions.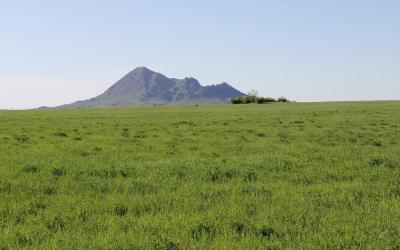 SDSU Extension will host the West River Field School Wednesday, June 29 from 8:30 a.m. to 4:30 p.m. MDT at the SDSU West River Research Farm near Sturgis, South Dakota.