For the 12.6 percent of South Dakota households living with food insecurity, programs like Voices for Food work with local volunteers and food pantries to ensure those they serve receive balanced options and fresh produce.
© South Dakota Board of Regents
Since 2015, SDSU Extension has worked with communities across South Dakota to establish and sustain community-based wellness coalitions that address health and other disparities. These coalitions have accomplished many successes by working together by implementing practice and evidence-based strategies related to nutrition, physical activity, and community-clinical linkages to prevent chronic disease.
Upcoming Events
SDSU Extension and Better Choices, Better Health will be hosting a virtual training starting in August, with Session 0 on September 8.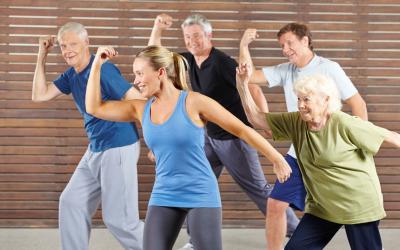 SDSU Extension is holding an online training session Sept. 23, 2022 for prospective instructors to help run the Fit & Strong! program.