South Dakota 4-H members have the opportunity to participate in a variety of state events and educational opportunities.
State Events
Science of Agriculture
The 4-H Science of Agriculture will engage 6th – 12th grade youth in exploring and developing science-based solutions to agricultural challenges in their communities. Youth will:
Get excited about and interested in agriculture and STEM.
Have a greater understanding and knowledge of food production and its importance in our economy and world.
Gain 21st Century skills, including technology, health, business and economic literacy, critical thinking, problem solving, initiative and self-direction.
Consider and connect with agricultural-related studies at the university level, while being exposed to and exploring future careers in agriculture.
Upcoming Events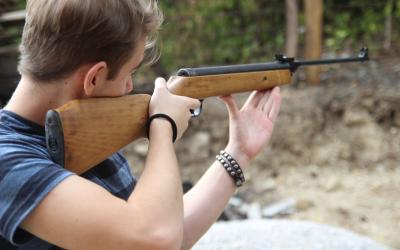 SDSU Extension will host 4-H Shooting Sports Discipline Certification on Dec. 4 at the Jones County Sportsman Club, in Murdo, SD.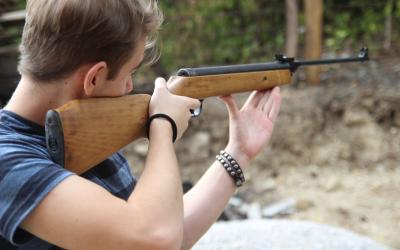 South Dakota State University (SDSU) Extension will host 4-H Shooting Sports Annual Meeting Dec. 12,  at the Izaak Walton League-Sunshine Chapter, 1200 Izaak Walton Rd, Pierre, SD 57501.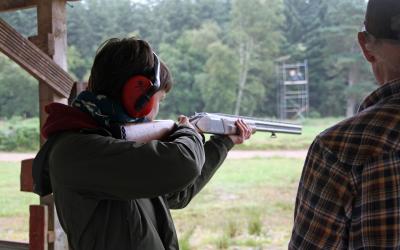 SDSU Extension will host a 4-H Shooting Sports Discipline Certification on Dec. 18 at the Brookings County Outdoor Adventure Center.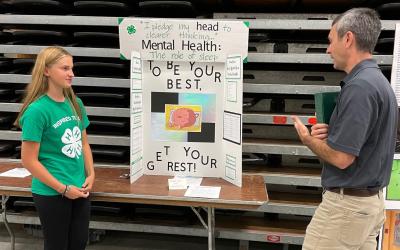 November 12, 2021
Hailey Stuck, Allison Fischer and Olivia Miller have certainly done their part in raising mental health awareness across the state over the last year, as each received a purple ribbon for their Mastery Showcase exhibits at the 2021 State Fair.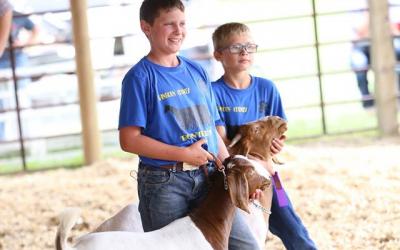 View schedules, resources and results for the 2021 South Dakota State Fair taking place Aug. 31 – Sept. 6 in Huron, South Dakota.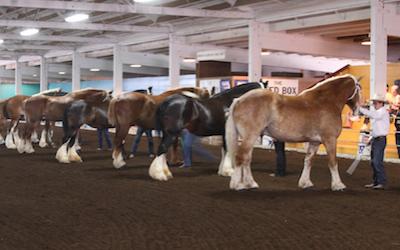 View contestant resources and results from the State 4-H Horse Show, Judging and Hippology contests.