SDSU Extension provides resources to help you grow, harvest and enjoy a variety of delicious fruits.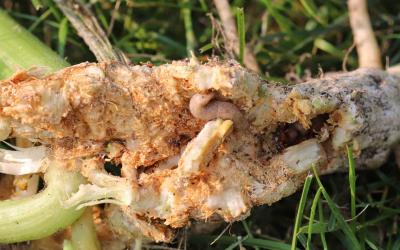 Each year vine crops, including squash, zucchini and pumpkin plants, fall victim to squash vine borer larvae feeding inside their stems.
Flea beetles have been out in full force so far this year. This group of herbivorous beetles can be a pest of many different garden plants, including tomatoes, peppers, beans, squash, lettuce and others.
Some cucumber varieties form long vines that may ramble or be trellised. Others are bush types that fit more easily into a small garden or even a large container.