SDSU Extension provides resources to help you grow, harvest and enjoy a variety of delicious fruits.
How to Grow It
Upcoming Events
South Dakota State University (SDSU) Extension will be hosting its annual mosquito control meeting over Zoom on Oct. 20, from 1:30 p.m. - 4:15 p.m.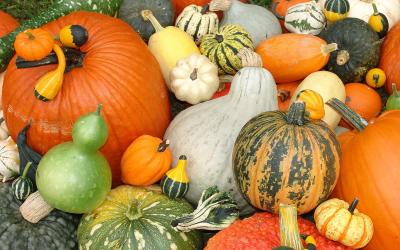 There are many varieties of pumpkins, squashes and gourds available for planting in the garden. Learn how to select, plant, grow and harvest them in this article!
One of the insects that starts to attract attention this time of year are the bumble flower beetles. These large and noisy beetles somewhat resemble June beetles, but they show up later in the season.
Ripe fruit that has been injured can attract undesirable insects into your garden. Some of these insects will feed on the produce, which can completely ruin it by increasing the rate of decay and make it unappealing.