There are times when sunflower producers need unbiased answers. That's what we are here for. The SDSU Extension team provides unbiased, research-based information to help growers of sunflowers and other oilseed crops make decisions to improve yields and profits.
Collaborating with South Dakota Agricultural Experiment Station at SDSU, throughout the growing season, our team showcases local data collected from test plots in a field near you.
Upcoming Events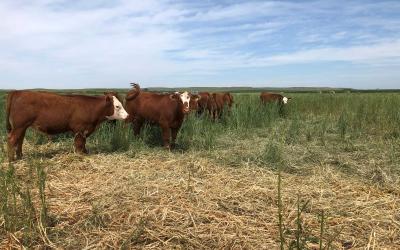 SDSU Extension will host Managing Soil: Maximizing Profit Conference and the Southeast Research Farm Annual Meeting, Dec. 2, from 9:00 a.m. - 3:15 p.m. at the NFAA Easton Yankton Archery Complex Community Center (800 Archery Lane, Yankton, SD).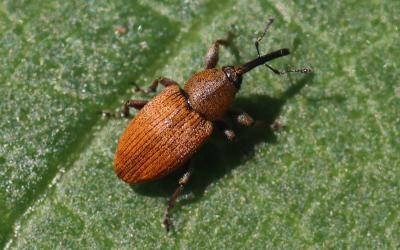 In the last few years, red sunflower seed weevils have been the most economically damaging insect pest in South Dakota. To identify alternative management options, researchers at SDSU and the USDA-ARS lab in Fargo, ND conducted a study evaluating early planting dates as a potential strategy to reduce red sunflower seed weevil infestations.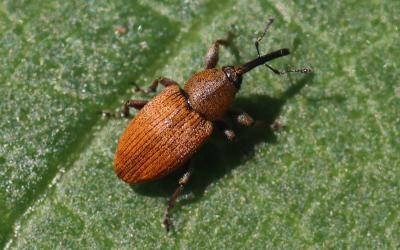 Red sunflower seed weevils are active in South Dakota sunflowers. Scouting should begin for fields that are going to be reaching the R5 stage within the next week.
Based on the current drought conditions in our sunflower production areas, it is likely that Dectes stem borer will cause issues earlier than normal in the areas experiencing drought.