Depending on your needs and the cover crop(s) you plant, you can enhance water retention and infiltration, decrease erosion, amp up organic matter, extend grazing seasons… and so much more. 
Let the SDSU Extension team put research-based information to work and help you decide the best cover crop(s) to meet your production goals.
Upcoming Events
Private applicators may complete this online course to renew their license between now and October 31, 2022.
Learn how living roots improve soil structure and can be used as a tool to fix marginal lands with salty soil conditions.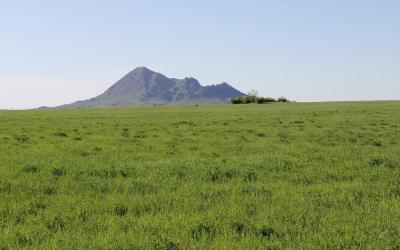 SDSU Extension will host the West River Field School Wednesday, June 29 from 8:30 a.m. to 4:30 p.m. MDT at the SDSU West River Research Farm near Sturgis, South Dakota.
The forecast for the next week will continue to be favorable for the development of alfalfa weevils. See our latest recommendations for staying ahead of them.