The one time of year that almost all gardeners look forward to is the arrival of the first new garden catalogs of the year. These usually start arriving right in December with the real flood of colorful catalogs showing up in our mailboxes after the beginning of the New Year. 
How to Grow It
Upcoming Events
South Dakota State University (SDSU) Extension will be hosting its annual mosquito control meeting over Zoom on Oct. 20, from 1:30 p.m. - 4:15 p.m.
Garlic is planted late in the fall, before the soil freezes. It is easy to grow, takes very little space and is a true treat. Grow some yourself this fall to enjoy next year!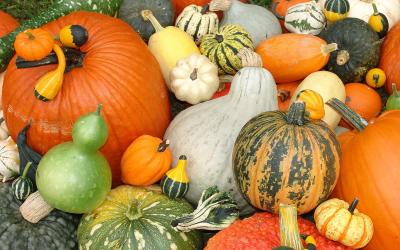 There are many varieties of pumpkins, squashes and gourds available for planting in the garden. Learn how to select, plant, grow and harvest them in this article!
Due to large populations and dry conditions, grasshoppers are moving into gardens and feeding on whatever they can find. In a normal year, grasshoppers can be a nuisance in a garden, but during an outbreak year, they can present a real threat to gardens, shrubs and small trees.