It's always nice to learn what others have done before investing in new facilities or updating existing facilities for your farm or ranch. For information on what has worked for others or upcoming tours reach out to the SDSU Extension team.
Upcoming Events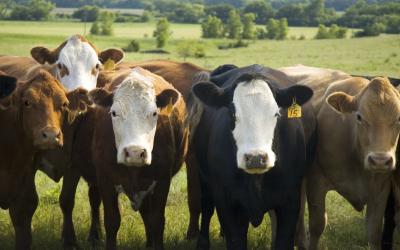 SDSU Extension will host a livestock environmental training program for concentrated animal feeding operations on December 2 at 8:30 AM CST at the Crossroads Convention Center in Huron (100 Fourth St. S.W. in Huron, 57350).
October 29, 2020
An environmental training session for operators of Concentrated Animal Feeding Operations (CAFOs), will be held Wednesday, December 2 in Huron at the Crossroads Convention Center.
Power outages bring with them a different set of circumstances to every animal operation. Questions about animal care and animal health products in the midst of electricity loss should be directed to your veterinarian.
Weather this time of year can change in a hurry. So how many of you as dairy producers have heeded the warning and taken the time to prepare for the upcoming winter?