There are times when farmers need unbiased answers. That's what we are here for. The SDSU Extension team provides unbiased, research-based information to help soybean growers make decisions to improve yields and profits.
Collaborating with South Dakota Agricultural Experiment Station at SDSU, throughout the growing season, our team showcases local data collected from test plots in a field near you.
Farming is all about timing. Use our research-based resources for planting, growing and harvest.
Topics
Featured Resources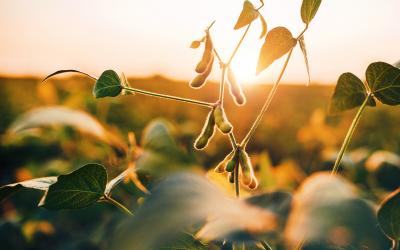 This is your unbiased, research-based guide to soybean production to help increase yield, reduce input costs and protect your investment.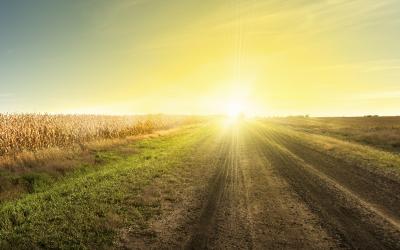 The South Dakota Pest Management guides are now available for free. The guides offer recommendations for controlling weeds, insects, and diseases in a variety of South Dakota crops.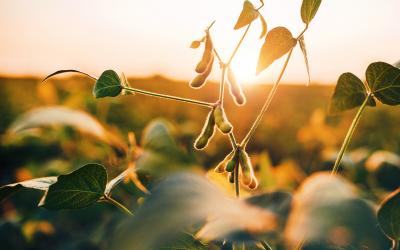 9 location reports are available for soybean, conventional soybean and liberty link soybean crop performance testing results.
Upcoming Events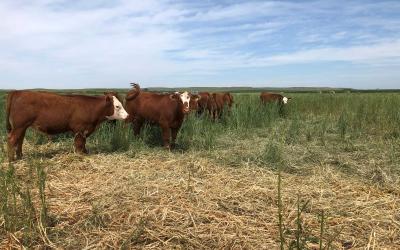 SDSU Extension will host Managing Soil: Maximizing Profit Conference and the Southeast Research Farm Annual Meeting, Dec. 2, from 9:00 a.m. - 3:15 p.m. at the NFAA Easton Yankton Archery Complex Community Center (800 Archery Lane, Yankton, SD).

Have you noticed parts of your soybean field turning yellow earlier than expected? Are some of the plants stunted or showcasing a roller coaster appearance? Soybean cyst nematode may be to blame.
Fall aftermath grazing by livestock, particularly cows, can dramatically reduce the amount of volunteer corn in the field. Learn some key benefits that stalk grazing can bring to your operation.
Even though it has been hot and humid this summer, some soybeans around the state have seen ideal conditions for mid-to-late season disease development. Learn some common diseases to scout for.