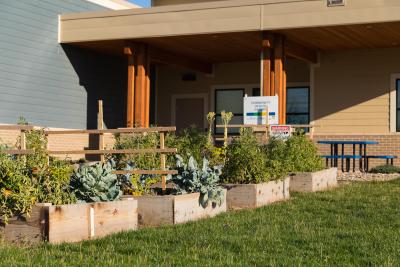 The COVID-19 pandemic has certainly required us to come up with creative solutions to everyday activities. Many of us are working remotely, our children are engaging in home-based learning, and we are learning how to grocery shop in new ways. Producing nutritious foods close to home at a community garden may be more practical and relevant than ever as food prices are soaring in some locations, even as peoples' incomes are shrinking. Similar to other everyday activities that we need to do differently, we also need to shift the way we approach community gardening.
Community Gardens During COVID-19
First and foremost, always follow local and state guidelines. These guidelines may change and evolve as more is learned about COVID-19, so make sure to stay up-to-date on these changes. Garden leadership should consult with local government leaders to determine if their space is considered essential and follow those local guidelines. 
Guidelines
Communicate these guidelines to gardeners and visitors via posted signage at garden site. 
Stay at home when ill or when exposed to someone else who is ill. Always lean on the precautionary side. Post this guideline in a large visible notice at the garden entrance and in any communication about the garden.
Wear a mask or cloth face covering to protect others in case you are infected and not showing symptoms. CDC recommends wearing cloth face covering in public settings.
Have a manager or gardener present to monitor the garden and visitors if the gardens are not fenced off. If this is not possible, use signage to state that a 10-person limit is in place at the garden at this time. Note that the 10-person limit may need to be adjusted depending on the size of the garden. Also consider utilizing a schedule to stagger garden visitors and workers. 
Practice social distancing to slow the spread of COVID-19 by maintaining a distance of at least 6 feet between yourself and others outside of your household. This includes all persons, including children. Do not gather in large groups, host gatherings, or provide group education at the garden. According to the CDC, social distancing is vital to slowing the spread of COVID-19 as the virus spreads from person to person through droplets from sneezing, coughing, and talking. Everyone, even those who are not feeling sick, should practice social distancing as a person carrying COVID-19 but not experiencing symptoms can still spread the virus to others.
If feasible, create alleyways between each garden plot, and widen pathways to facilitate distancing. 
Stagger times for arrival and availability to reduce crowds. 
The use of mulch (straw, grass clippings, even newspapers or shredded paper) can help retain soil moisture and decrease weeds, so that gardeners will need to spend less time in the garden, and minimize handling of hoses and hoes. Covering pathways can also help minimize the time needed to maintain them. 
Sanitize Hands
All gardeners and visitors should wash or sanitize hands before beginning garden work and upon exiting the garden. Set up a handwashing station, have hand sanitizer readily available, or request that gardeners or visitors bring their own hand sanitizer.
Depending on the garden, this may be a new practice and will likely take consistent communication, reminders via signage, and modeling from garden leadership.
You can purchase a handwashing station or build your own. Handwashing stations need to be stocked with soap, single-use paper towels and a "step on" or lidless garbage can.
Safely use hand sanitizer by following this guidance from the U.S. Food and Drug Administration (FDA):

Choose an alcohol-based sanitizer that contains at least 60% alcohol.
To apply, rub the sanitizer on your entire hands, including the backs and between fingers. Let air dry. Do not use hand sanitizer to clean hands if there is dirt or grease on hands. In this case, wash hands with soap and water.
Remember that alcohol-based hand sanitizers are considered over-the-counter drugs and should be handled and used with caution. Monitor children when they are applying hand sanitizer. Make sure to keep sanitizer out of reach of children and pets when not in use, as consuming the product is dangerous and poisonous. Monitor children when they are applying hand sanitizer.
The FDA does not recommend making your own hand-sanitizer at home. Homemade hand sanitizer can be ineffective if it is not made properly. The FDA is currently working with pharmacies and other companies on increasing the supply of alcohol-based hand sanitizers.
Sanitize Items
Sanitize items that are frequently used and/or touched on a regular basis such as: shared tools, hoses, water spigots, tables, bins, buckets, and gates.
Use a product that is registered by the U.S. Environmental Protection Agency (EPA) and meets the criteria set by the EPA for use against the virus that causes COVID-19. 
Follow the Center's for Disease Control and Prevention's (CDC) directions for cleaning and disinfecting hard surfaces:

Use disposable gloves when cleaning and throw gloves away after each use. If using reusable gloves, use only for these purposes and do not use for any other purpose. Always wash hands after taking gloves off.
If item has visible dirt on it, clean with soap and water before disinfecting with EPA-registered product that is effective against COVID-19 (use source above to check your product).
A diluted bleach solution of at least 1000ppm sodium hypochlorite can be used for disinfecting. To prepare solution, mix 1/3 cup bleach per gallon of water or 4 teaspoons bleach per quart of water. Make sure that bleach is not yet expired and follow directions on label application for use.

Consider acquiring multiple set of common tools, to allow time for cleaning and sanitizing between users. Ask volunteers to bring their own tools or assign select tools and tasks to individuals.
Encourage the use of drip irrigation systems to minimize handling of hoses.
Food Safety Considerations
CDC states that "Based on information about this novel coronavirus thus far, it seems unlikely that COVID-19 can be transmitted through food – additional investigation is needed" (CDC). Although COVID-19 is not likely to be transmitted through food, it is still important to continue to practice basic fruit and vegetable washing guidelines:
Wash your hands thoroughly before washing fruits and vegetables. Wash hands again after handling the produce. 
Wash fruits and vegetables under running water before eating and preparing.
Remember that it is important to wash all produce, regardless of whether or not you are going to eat the peel. When you cut into a fruit or vegetable without washing it first, germs from the skin can contaminate the inside of the produce.
Community Gardens Provide
Fresh Produce. Gardens provide fresh, nutritious produce for many families who couldn't otherwise afford it, improving their diet and their overall health. They also relieve hunger by donating their excess produce to food pantries.
Healthy Lifestyles. Gardening is a chance to enjoy fresh air and healthy outdoor exercise. They provide a peaceful retreat easing stress. From a mental aspect, growing a vegetable garden may be a way for adults and children to cope with boredom and help families gain a sense of security.
A Cleaner Environment. The plants in a community garden add oxygen to the air and help reduce air pollution.
Stronger Communities. Sharing a community garden gives people a chance to connect with their neighbors. Gardeners also feel more personally invested in the places where they live, gaining sense of ownership and community spirit.
Educational Opportunities. Working in a community garden is a good way for kids to learn about where food comes from. Hands-on activities like gardening can encourage children to participate in a way that will enhance learning. Gardening can teach young, preschool- and elementary-aged children, to reinforce skills such as measurements, addition, subtraction, counting, sorting into categories and colors.
SDSU Extension Garden Hotline
South Dakota citizens may submit garden questions to the SDSU Extension Garden Hotline. Certified and experienced Master Gardeners are available to provide researched-based information on plants, lawns, trees, and insects. Residents should feel free to contact any location. Submit questions and your phone number via email and a representative will respond to you.
Upcoming Events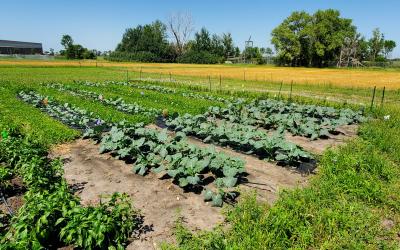 SDSU Extension's Garden Hour will return as a limited series during the fall and winter months.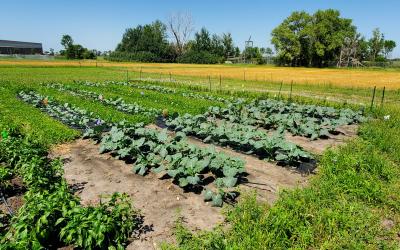 SDSU Extension's Garden Hour will return as a limited series during the fall and winter months.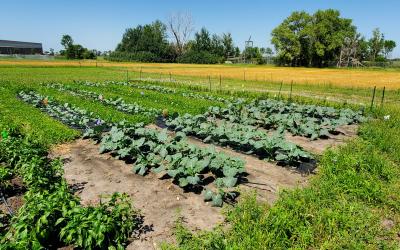 SDSU Extension's Garden Hour will return as a limited series during the fall and winter months.
Farm-to-school enriches the connection communities have with fresh, healthy food and local food producers by changing food purchasing and education practices at schools and early childhood education settings.
September 08, 2021
South Dakota State University Extension and the South Dakota Department of Education's Division of Child and Adult Nutrition Services are partnering to bring this event to the state Oct. 4-8.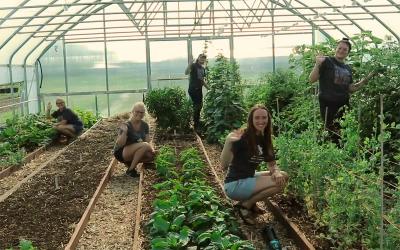 August 24, 2021
The Home and Market Garden Field Day will be held from to 5 to 7 p.m. CDT at the center, located at 1600 Medary Ave. in Brookings.