4-H fosters an innovative, "learn by doing" approach with proven results.
Mission
South Dakota 4-H enables youth to be engaged in the following:
Partnerships with caring adults
Positive learning environments
Developing their fullest potential
Learning life skills
Values
Throughout the SDSU Extension 4-H Youth Development program, we value:
Youth, families, and communities;
Partnerships and coalitions that work for the betterment of youth in our state, and combined strength of local programming in cooperation with the land-grant university, South Dakota State University;
Every child's individuality and uniqueness;
Diversity and an inclusive environment that assures all youth access to programming;
Caring adults who volunteer to work with, mentor, and teach youth;
The Six Pillars of Character: trustworthiness, respect, responsibility, fairness, caring and citizenship.
Get Involved
Joining 4-H is easy! You can either visit your local 4-H county office or enroll as a new member online. 
As of January 1, potential members must be 5-7 years old in order to become a Cloverbud or 8-18 years old to become a 4-H member. 
Enroll in 4-H Today!
Start developing skills that youth can use now and throughout their lifetime.
ENROLL NOW
Find Local 4-H Information
Join the 4-H e-mail list
Don't miss out on 4-H developments, instead have them delivered to you.
SUBSCRIBE
Upcoming Events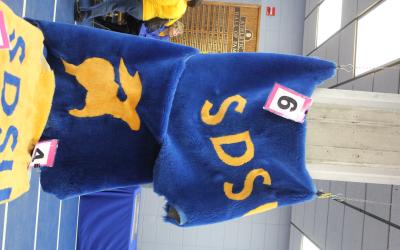 The SDSU Department of Animal Science, alongside the South Dakota Sheep Growers Association and the SDSU Athletics Department, will be hosting the 30th Annual SDSU Lamb Bonanza at 1:00 p.m. on Saturday, January 15, 2022. The event will be held in conjunction with the SDSU men's basketball game against the University of Denver at Frost Arena on the SDSU campus.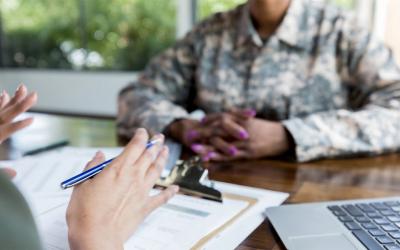 South Dakota 4-H is holding a Career Conversations course on its Training House platform to teach various lessons about the career fields in South Dakota.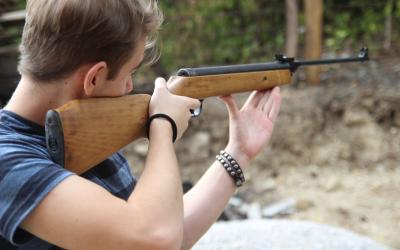 South Dakota State University Extension will host 4-H Shooting Sports Discipline Certification on Jan. 22 at the Sanborn County 4-H Grounds in Forestburg, South Dakota.