Our team of experts is here to provide research-based information and resources to boost health, production and profits on South Dakota dairies. And, we are here to support employees as well, with hiring tips, cow-handling and other essential training tools in Spanish and English.
Our team collaborates with stakeholders to provide essential certification trainings like Beef Quality Assurance and Concentrated Animal Feeding Operations (CAFO).
As a member of the I-29 Moo University Collaboration, SDSU Extension connects South Dakota's producers with peers and industry experts across a five-state region.
Programs
Moo University represents a collaboration of land-grant University Extension specialists from Iowa, Minnesota, Nebraska and South Dakota and representatives from the dairy industry with complementary expertise and knowledge of dairy production and management in the region.
Upcoming Events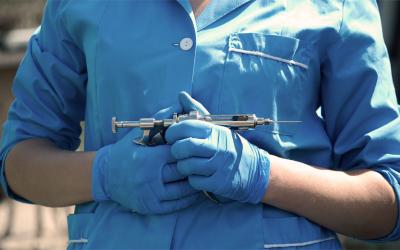 Join the SDVMA for two meetings this February.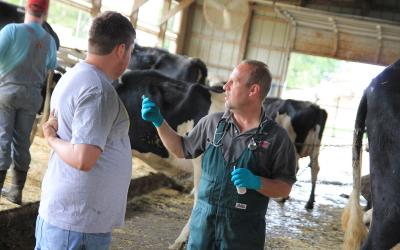 One of the most difficult things farm managers have to master is coaching employees. Using appropriate coaching methods with employees will help you as a manager to achieve the desired employee performance you are looking for in your operation.
South Dakota producers that faced market disruptions due to COVID-19 may be eligible for assistance from the Coronavirus Food Assistance Progam 2, available for signup through the USDA's Farm Service Agency until Dec. 11, 2021.
Power outages bring with them a different set of circumstances to every animal operation. Questions about animal care and animal health products in the midst of electricity loss should be directed to your veterinarian.