SDSU Extension's youth development programs help prepare youth to meet the challenges of adolescence and adulthood.
The Operation Healthy Habits Challenge is structured to get youth (age 8+) and families engaged in practicing a healthy living lifestyle from the comfort of their own home or community.
Have you ever noticed the first buds breaking on the trees outside? Perhaps you have made note of when you see the first robin of the spring? If so, then you have been studying phenology without even knowing it.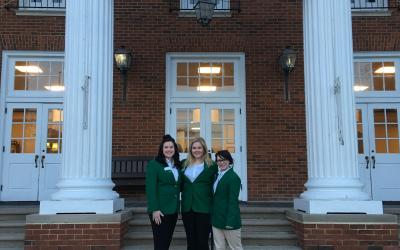 March 23, 2020
Three South Dakota State 4-H Ambassadors joined other teen leaders from across the country at the 4-H Healthy Habits Conference and National 4-H Summit on Healthy Living to learn how to be advocates for promoting healthy lifestyle choices in their communities.