SDSU Extension's youth development programs help prepare youth to meet the challenges of adolescence and adulthood.
Upcoming Events
SDSU Extension's South Dakota 4-H program will host the 2022 Teen Leadership Conference, June 6-10 at South Dakota State University in Brookings.
Introductory gardening lesson where youth will learn what plants need to grow and what fruits and vegetables grow in different seasons in South Dakota.
April 28, 2022
The day included opportunities for 57 4-H attendees to engage in town hall sessions with legislators, view committee meetings, partake in a self-guided tour of the capitol building, and watch the general session of each chamber.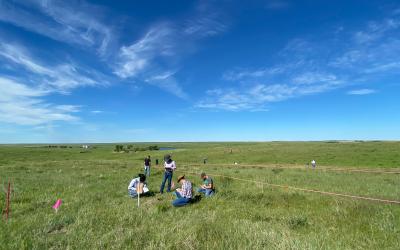 Guide for judging South Dakota rangelands for livestock and wildlife values