Home to more than 1 million head of cattle, South Dakota's producers can rely on SDSU Extension for research-based information, best management practices and resources to support healthy and profitable herds.
Our team collaborates with stakeholders to provide essential certification trainings like Beef Quality Assurance and Concentrated Animal Feeding Operations (CAFO). And, through programs like beefSD, we're connecting those who raise cattle with a state-wide network of producers and experts.  
Topics
Featured Resources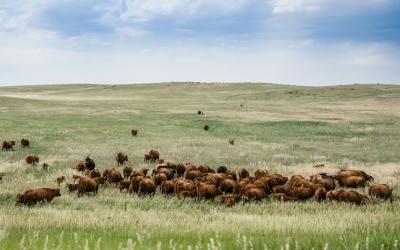 SDSU Extension tool for producers to track the critical management factors that affect reproductive success in beef cattle.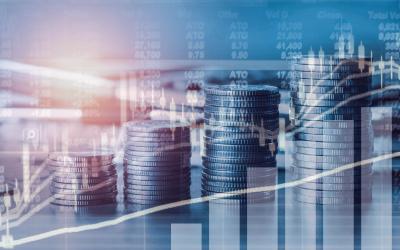 Beef Cattle Budgets can be used to estimate revenues and costs associated with six different beef cattle enterprises.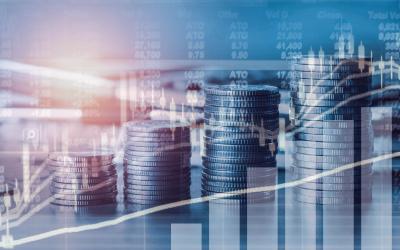 This calculator is designed to aid producers making the decision to buy feedstuffs and haul the feed to the operation, or to haul the cattle to the feedstuffs.
Upcoming Events
Are you a farmer or rancher dealing with beef cattle? Join us for a free webinar for cattle considerations.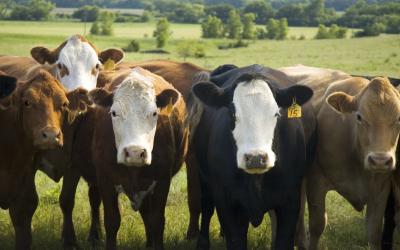 SDSU Extension will host a livestock environmental training program for concentrated animal feeding operations on December 2 at 8:30 AM CST at the Crossroads Convention Center in Huron (100 Fourth St. S.W. in Huron, 57350).
Are you a farmer or rancher dealing with beef cattle? Join us for a free webinar for cattle considerations.
Supplying sufficient Vitamin A and Vitamin E to cows in late gestation is important every year. Vitamins A and E are plentiful in green forages, but tend to be much lower in hay and winter range and continue to decline as the fall and winter progress.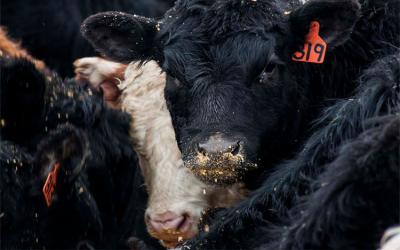 The Calf Value Discovery Program enables cow-calf producers to assess the value of their cattle in value-based marketing systems and gain valuable carcass and feedlot performance information to aid in management decisions and improve profitability.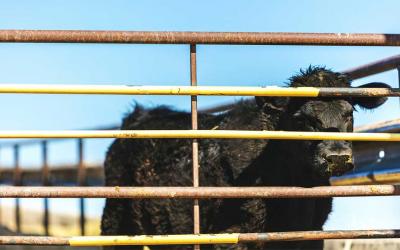 Mycoplasma bovis is widely distributed throughout feedlot cattle populations. The insidious nature of Mycoplasma infections, and their ability to become well-established by the time they're observed, create challenges for treatment and prevention.