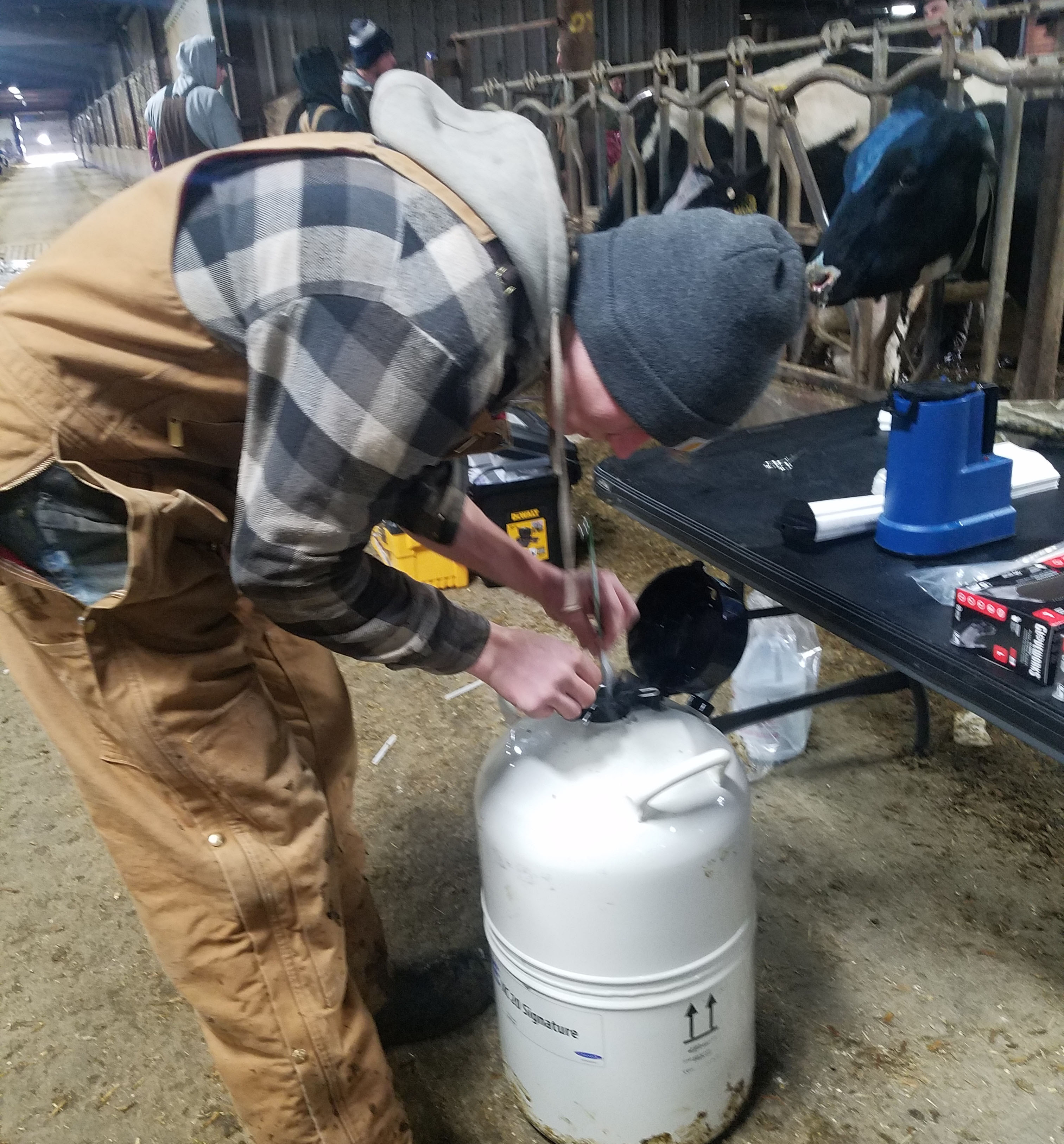 SDSU Extension offers Beef Artificial Insemination (AI) Schools that teach participants overall herd management for reproductive success and profitability during the 2.5-day schools.  
Multiple schools are held throughout the year in South Dakota.  Each school is limited to 20 participants. Individuals must register to participate, and the registration fee is $500, which covers the cost of educational materials, supplies, facility and cow use.  AI Schools are open to anyone wanting to learn to artificially inseminate.  The registration fee is subject to change.   
The first day of the school consists of classroom training pertaining to AI techniques, reproductive-tract anatomy, heat detection, AI equipment and semen handling. On the second and third days, sessions focus on practicing hands-on AI techniques, and classroom training on topics such as bull selection, expected progeny differences (EPD), estrous synchronization, herd management and nutrition. 
To be informed about upcoming AI Schools and placed on the notification list, provide your e-mail to either Robin Salverson, SDSU Extension Cow/Calf Field Specialist or Kiernan Brandt, SDSU Extension Cow/Calf Field Specialist.