Covering the range from animal handling to equipment safety, including training and certification to keep producers and their workforce productive.
SDSU Extension will host West River Field School on June 20, 2019 starting at 8:15 AM MDT at the SDSU West River Research Farm (13304 Alkali Rd., Sturgis, SD 57785).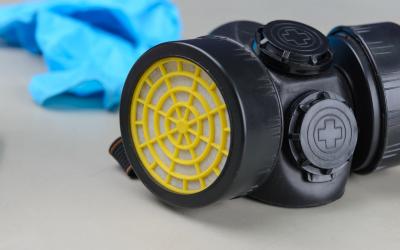 At commercial or private applicator re-certification trainings, it is possible to hear the phrase, "Don't wear a respirator if you have facial hair!" Facial hair, whether a full beard or stubble, may prevent respirators from sealing to the skin or interfere with their valve function.
A guide to identifying common ticks in South Dakota