January 13, 2020
South Dakota 4-H youth from Clark, Deuel and McCook counties competed in the 2019 National 4-H Livestock Judging Contest held on Nov. 19, 2019, in conjunction with the North American International Livestock Exposition (NAILE) in Louisville, Kentucky.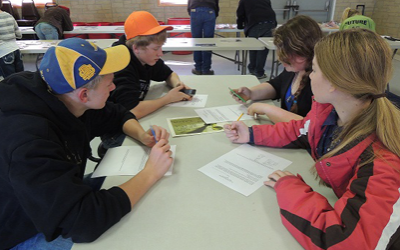 SDSU Extension will be hosting a youth day on Feb 1 at the Central States Fairgrounds & Walter Taylor 4-H Building (601 E. Centre St., Rapid City, SD).
Educators and volunteers looking to facilitate Junk Drawer Robotics and Engineering with you are invited to attend this workshop.