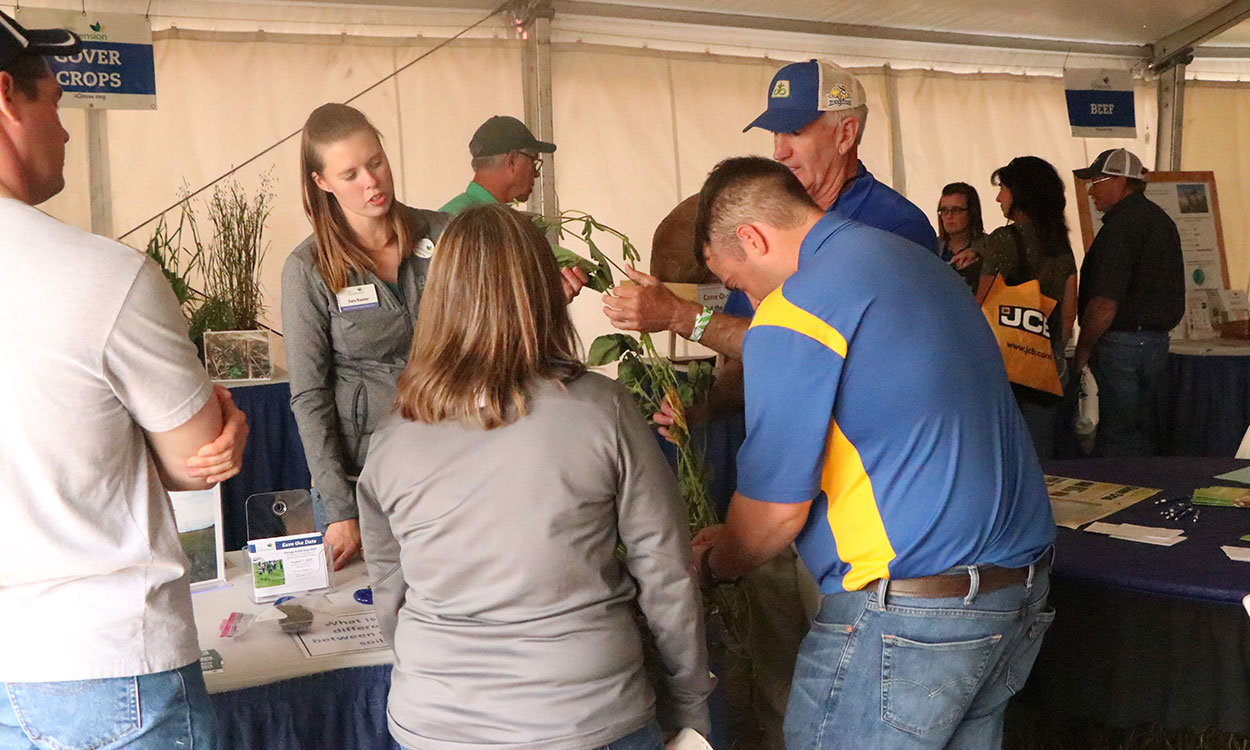 BROOKINGS, S.D. - Producers are invited to visit the SDSU Extension booth at Dakotafest August 16-18 in Mitchell, South Dakota. SDSU Extension experts will be ready to answer questions and share information on a variety of topics important to South Dakota producers.
"SDSU Extension is excited to be a part of this year's Dakotafest," said Karla Trautman, SDSU Extension Director. "Our Extension professionals will be on site to provide educational information, technical assistance and answer questions."
This year, informational sessions will be held each day at 12:30 p.m. followed by an SDSU ice cream social at 1:30 p.m.
Session Schedule
Tuesday, August 16: We Care: Sustainability of the Pork Industry – Ryan Samuel, assistant professor and SDSU Extension Swine Specialist
Wednesday, August 17: It's All About Trees – John Ball, professor, SDSU Extension Forestry Specialist and South Dakota Department of Agriculture Forest Health Specialist
Thursday, August 18: Soil Health and Corn Nitrogen and Phosphorous – Jason Clark, assistant professor and SDSU Extension Soil Fertility Specialist
Information and Displays
Other information and displays available at the SDSU Extension booth will include:
For more information or questions, contact Alexander Smart, professor and SDSU Extension Agriculture and Natural Resources Senior Program Leader, at alexander.smart@sdstate.edu or 605-688-4940.