What is Stress?
Stress is defined as the collective psychobiological condition that occurs in reaction to disruptive, unexpected, or exciting stimulus. We all have stress in our lives; work, housework, family, travel, weather, finances, and the list can go on for what might cause stress. Stress can influence how you feel physically, mentally and emotionally. Some individuals may experience stress with physical changes (lack or trouble sleeping, loss of appetite, sweaty palms, headaches), some may experience emotional changes (feelings of depression, short tempered), and others may experience a combination of physical and emotional signs.
Types of Stress and Examples Within Individuals, Families, and Communities
Acute Eustress (Good, Short-Term Stress)
Individuals: Being interviewed and offered a job

Families: Wedding preparations

Communities: Holidays
Chronic Eustress (Good, Long-Term Stress)
Individuals: Exercise regimen and weight loss

Families: Raising a child

Communities: Implementation of new laws and policies
Acute Distress (Bad, Short-Term Stress)
Individuals: Catching a cold

Families: Wrecking of a family car

Communities: Sudden blizzard
Chronic Distress (Bad, Long-term Stress)
Individuals: Diagnosis of a terminal disease

Families: Alcoholic family member

Communities: Reconstruction of a community after floods
Strategies for Managing Stress
Effective stress management techniques can help you approach managing your stress in a healthy manner, such as practicing good time management, having realistic expectations, practicing relaxation techniques, or becoming more physically active. Movement is a great way to manage stress in your life. Being physically active can help lessen cortisol in the body and help protect against some of the negative impacts stress can cause. Physical activity can also help ease mental and physical tensions you experience.
Healthy ways to manage stress are one the many topics addressed in the community-led, evidence-based programs that SDSU Extension offers across South Dakota to help people improve their physical and mental health and overall quality of life. These programs are Better Choices, Better Health® SD, Walk With Ease, and Fit & Strong.
SDSU Extension Programs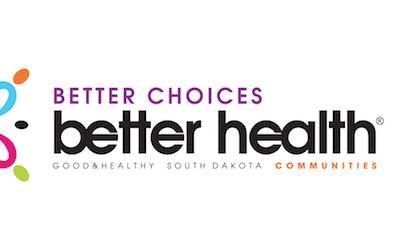 This community-led evidence-based program is modeled after Stanford University's chronic disease self-management program.
Walk With Ease offers educational workshops that are designed to help adults living with ongoing arthritis, joint pain, or who are sedentary and want to become more active.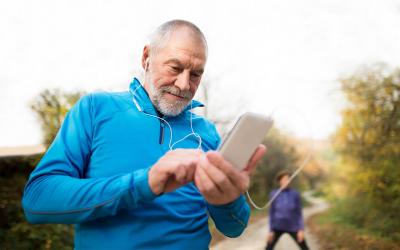 This 8-or-12-week program targets older adults with osteoarthritis and has demonstrated significant functional and physical activity improvements in this population.
What You'll Learn
These workshops teach new ways to improve health and will provide ideas to help keep you motivated! Plus:
Goal setting, problem solving and coping.
How to deal with anger, depression and other difficult emotions.
Understanding medications and making informed treatment decisions.
Communicating with family, friends and healthcare professionals.
Relaxation techniques to manage stress, pain and fatigue.
How to design and maintain a healthy eating and exercise plan.
References and Resources:
Ritter M., Kandiah J. and Saiki D. Stress Management Through the Lens of Family and Consumer Sciences. Journal of Family and Consumer Sciences. 2018. Volume 110, p. 49-54.
Farm Stress, SDSU Extension.
Family Finances, SDSU Extension.
Stress in the Workplace, SDSU Extension.