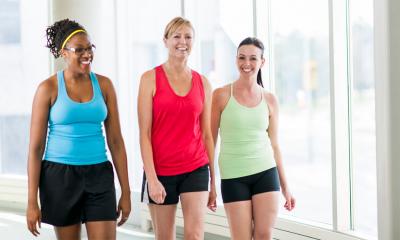 Walk With Ease offers educational workshops that are designed to help adults living with ongoing arthritis, joint pain, or who are sedentary and want to become more active. Comprehensive studies demonstrate that Walk With Ease reduces pain, increases balance and strength, as well as improves your overall health. 
Learn more about how you can become involved with the program by exploring our options below! 
About the Program
The Arthritis Foundation's Walk With Ease Program is a 6-week walking program that can reduce pain and improve overall health. Whether you need relief from arthritis pain or just want to be active, if you can be on your feet for 10 minutes without increased pain, you can have success with Walk With Ease.
SDSU Extension is excited to implement this program statewide by supporting trained leaders and maintaining a statewide database of impact and programming.
Options
In-Person
SDSU Extension is offering limited, in-person workshops statewide by supporting trained leaders and maintaining a statewide database of programming and impacts. Due to COVID-19, specific workshop guidance is in place for all leaders and participants attending workshops in-person:
Each session is offered by a trained, CPR-certified leader.
If possible and weather permitting, workshops are encouraged to be offered outdoors.
Any workshops held indoors require all leaders and participants to wear face coverings and maintain social distancing.
Participants will be asked to sign a waiver, acknowledging they are aware of the risks associated with joining an in-person workshop.
Virtual programming is still strongly suggested.

If you have questions at any time, you may contact us at 1-888-484-3800.
Virtual
Enjoy the flexibility of a walking program on your own schedule with our self-guided, virtual option. Engage in self-study lessons and connect online with a group of people to practice how to walk safely and comfortably, improve flexibility, strength, and reduce pain.
Self-guided program details are as follows:
6-week program.
30-minute, live group weekly sessions via Zoom.
Led by a Walk With Ease and CPR certified leader.
Free Walk With Ease guidebook and walking resources help keep you motivated.
If you have questions at any time, you may contact us at 1-888-484-3800.
Register for a self-guided workshop using the navigation below. An informational email will be delivered to your inbox one week prior to the workshop start date with additional information.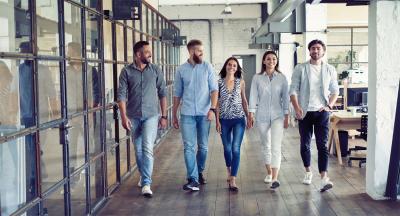 Worksite
Educate, incentivize, motivate and help improve overall quality of life for your employees.
Implement the program with your own trained leader or sign up for the self-directed workshops listed below.
Contact Hope Kleine or Nikki Prosch to learn more about having an employee trained as a Walk With Ease leader.
©Arthritis Foundation
Discover what worksites and employees are saying about the Arthritis Foundation's Walk With Ease program.
Bring Walk With Ease to Your Community
Join the team of Walk With Ease leaders in South Dakota! SDSU Extension is proud to serve as the Hub of Walk With Ease leaders in South Dakota. If you are interested in becoming a trained leader, please contact Nikki Prosch or Hope Kleine to learn more.
Not seeing Walk With Ease in your community? Send your name, location and e-mail address to Nikki or Hope, and we will connect with you if a workshop comes to your area!
Our Participants Say
"We love the Walk With Ease program, we feel comfortable to walk in a safe, judgement-free environment."
"Our time was well spent. We learned safe ways to assimilate safe and beneficial physical activity into our day to day life. We learned ways to walk safely and more comfortably. We found our stamina increased and learned ways from our instructor how to deal with and combat arthritic pain."
"I needed the incentive to walk each day and had to be accountable for doing it. I appreciated the encouragement from the program to push me to accomplish my goal each week. Thanks for the encouragement and information that was sent each week. I do wish that additional information could have been on the Zoom sessions each week, since the majority of the sessions only repeated what the text book had already emphasized. Thanks for offering the program."
"The book was a good tool to have, but, honestly, I did not read it as close as I should have, and the Zoom meetings were during a busy part of my day. My work environment promotes stretching and proper body mechanics, so, really, I just need the encouragement to actually get the lead out of my rear and get moving.  Walk with Ease provided that encouragement. I would recommend trying this program to anyone in any condition. You set your goals, and they supply the encouragement and interest to help you meet those goals in a safe and healthy way."
"This class helped strengthen my feet and gave me a feeling of more stability."
"I can now say that I walk 5-to-6 days a week, but before participating in this program, I was walking maybe one day a week. I really needed the encouragement and incentive to get out and walk. My medical doctor always recommends that I walk and get exercise but never had to report the outcome and steps like this program required of me."
"I'm able to walk more, sleep better and have a better mood!"
"I went to the doctor. I lost weight, blood pressure was lowered and I lowered my A1-C. Because of my walking, my daughter is using her treadmill and my mother is doing laps around the house with her walker."
"I am 78 years-old and was a little nervous about what this winter was going to bring. I had an accident that left my knee in poor shape and walking was a struggle. When I saw this program, I knew it would give me the incentive to commit to a routine. I walked inside my house most days and, when the weather cooperated, I walked on my sidewalk outside. This 6-week program helped me so much! I gained confidence in my knee again and was able to walk faster with a better stride. A HUGE thank you!"
"When I first started, I had recently injured my knee. I hardly have any pain now. I attribute my success mainly to this class."
Additional Resources
Arthritis Foundation: Learn more about the Arthritis Foundation Walk With Ease program, download the Arthritis Foundation Walk With Ease App and access additional resources for managing your joint pain and arthritis symptoms.
Better Choices, Better Health© SD Chronic Disease Workshops (CDSMP) are designed to help adults living with chronic conditions and caregivers manage physical and mental health wellness. Participants will learn goal setting, problem solving, managing difficult emotions, understanding medications, relaxation techniques, nutrition and physical activity planning and idea, and tips for communicating with providers and family. Learn more about these workshops here.