Written collaboratively by Krista Ehlert and Emily Rohrer, NRCS State Rangeland Management Specialist.
Sparking interest in youth in rangelands is critical to filling jobs in the future, having strong land managers on the ground, and fostering critical thinking of future voters. There are several opportunities for youth in South Dakota to get exposed to rangeland ecology and management, with involvement from several partners across the state. These are opportunities in addition to 4-H youth programs and FFA.
Rangeland and Soils Days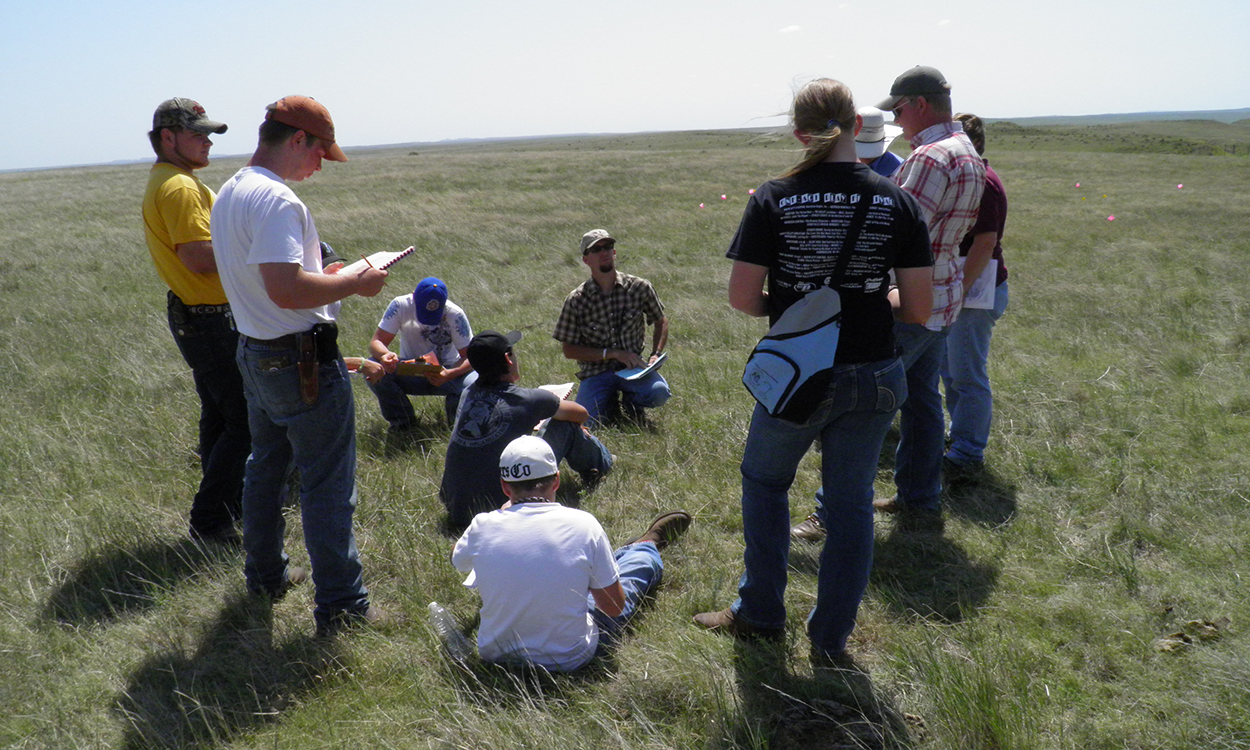 Date: Every June, typically the second full week
Location: Changes every 2 years
Rangeland and Soils Days is hosted by a local conservation district (abbreviated as CD), with support from the South Dakota Society for Range Management (abbreviated as SD SRM), SDSU Extension, and the Natural Resources Conservation Service (abbreviated as NRCS). The purpose of the Rangeland Days is to promote education on South Dakota's most-threatened natural resource – grasslands. This event provides an understanding of rangeland resources and a sense of stewardship in natural resource management. Similarly, the purpose of Soils Days is to promote education of South Dakota's most-important resource – soil. For Rangeland Days, there are several age categories: New Rangers (ages 8 to 10), Wranglers (ages 11 to 13), Scouts (ages 14 to 18, typically attending for the first time), and Go-Getters (ages 14 to 18, youth who have previous experience). Students learn plant identification, ecological sites, and how to determine suitability for cattle, as well as prairie grouse habitat. For Soils Days, there is only the Go-Getter age division, and students learn to texture and classify soils; determine slope, erosion, stoniness; and assess permeability, surface run off, and limiting factors. Both FFA and 4-H youth can attend and compete in Rangeland and Soils Days.
Students that attend Rangeland Days can compete in three different categories: display, talk, and judging contest. An award is given for each age group. This is an excellent opportunity for youth to present their 4-H projects and get feedback on them prior to county fairs later in the summer. The top Go-Getter that competes in each of the three different categories is chosen as the South Dakota Delegate.
To learn more about Rangeland and Soils Days contact Krista Ehlert by email or phone at 605-394-2236, or Emily Rohrer, NRCS State Rangeland Management Specialist, by email.
Society for Range Management High School Youth Forum
Date: Typically January/February
Location: Changes yearly
The South Dakota Delegate chosen at Rangeland and Soils Days in June, is hosted by the SD SRM section, with travel paid to attend the High School Youth Forum event (abbreviated as HSYF) at the international SRM meeting. The delegate presents their winning presentation from Rangeland Days at the national SRM meeting, and thus competes internationally against students from other states. The HSYF program provides students with unique opportunities to learn about rangelands in other states and attend a national conference focused on rangeland ecology and management. This is done through field trips during the conference, team building exercises, and professional development. South Dakota has been well-represented at the SRM HSYF, with several delegates from South Dakota winning the international competition! Upon winning the international competition at the SRM meeting, the delegate is then invited back to the international SRM meeting the following year to present his or her talk at a conference luncheon in front of all the members of SRM (the meeting in 2023 had more than 3,000 attendees). As the HSYF delegate is chosen from Rangeland Days, please contact Krista Ehlert by email or phone at 605-394-2236 with any questions.
Natural Resource Management Camp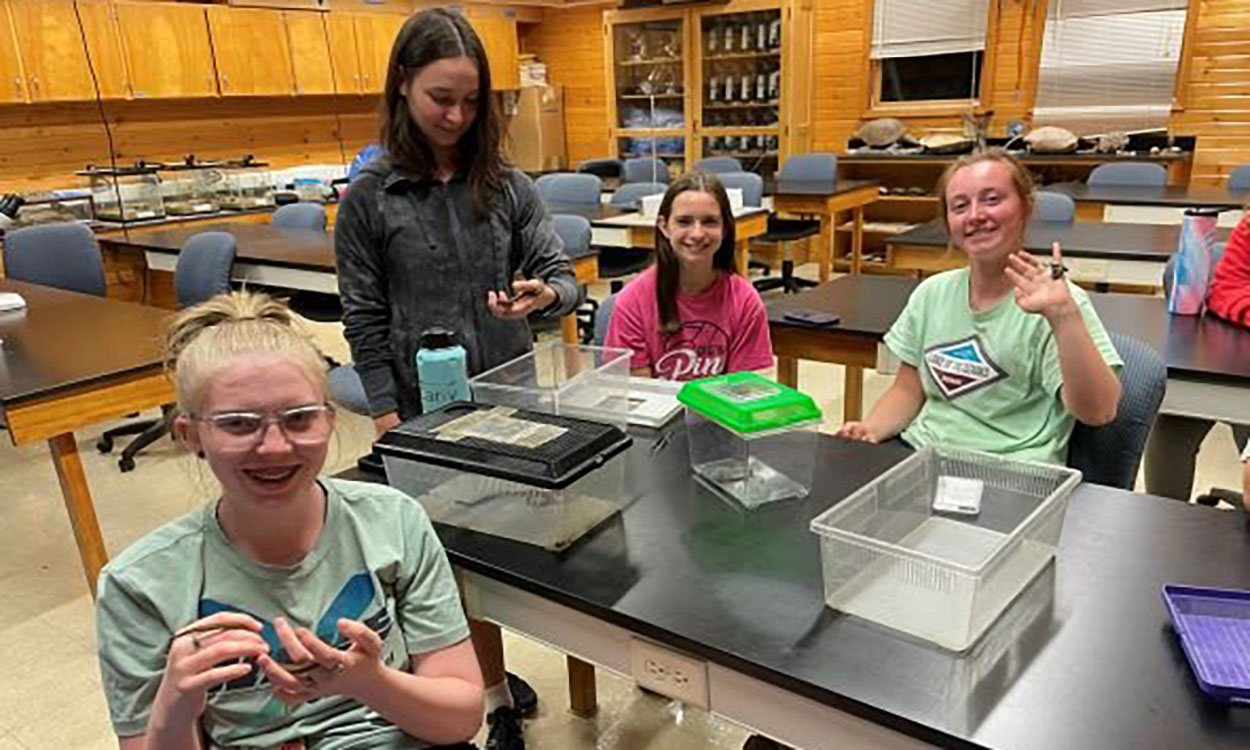 Date: Typically mid-July
Location: Oak Lake Field Station near Astoria, SD
Natural Resource Management camp (abbreviated as NRM) is held each July and is hosted by the Department of Natural Resource Management at SDSU. This camp is for high school students. It is led by NRM faculty and graduate students, making this a unique opportunity for high school students to be exposed to college professors and graduate students who are working on many different aspects of natural resource management – from range, to wildlife, to fisheries. Example activities that students learn at the camp include: bird identification, lake ecology, pollinator diversity, camera trapping, archery, radio telemetry, small mammal trapping, and reptile trapping and ecology. The NRM camp also provides students with exposure to various careers in natural resource management, making it an excellent opportunity for students to broaden their perspectives into what is possible as a future career. To learn more about NRM Camp, contact the NRM department by email, by phone at 605-688-6121, or visit the Natural Resource Camp website.