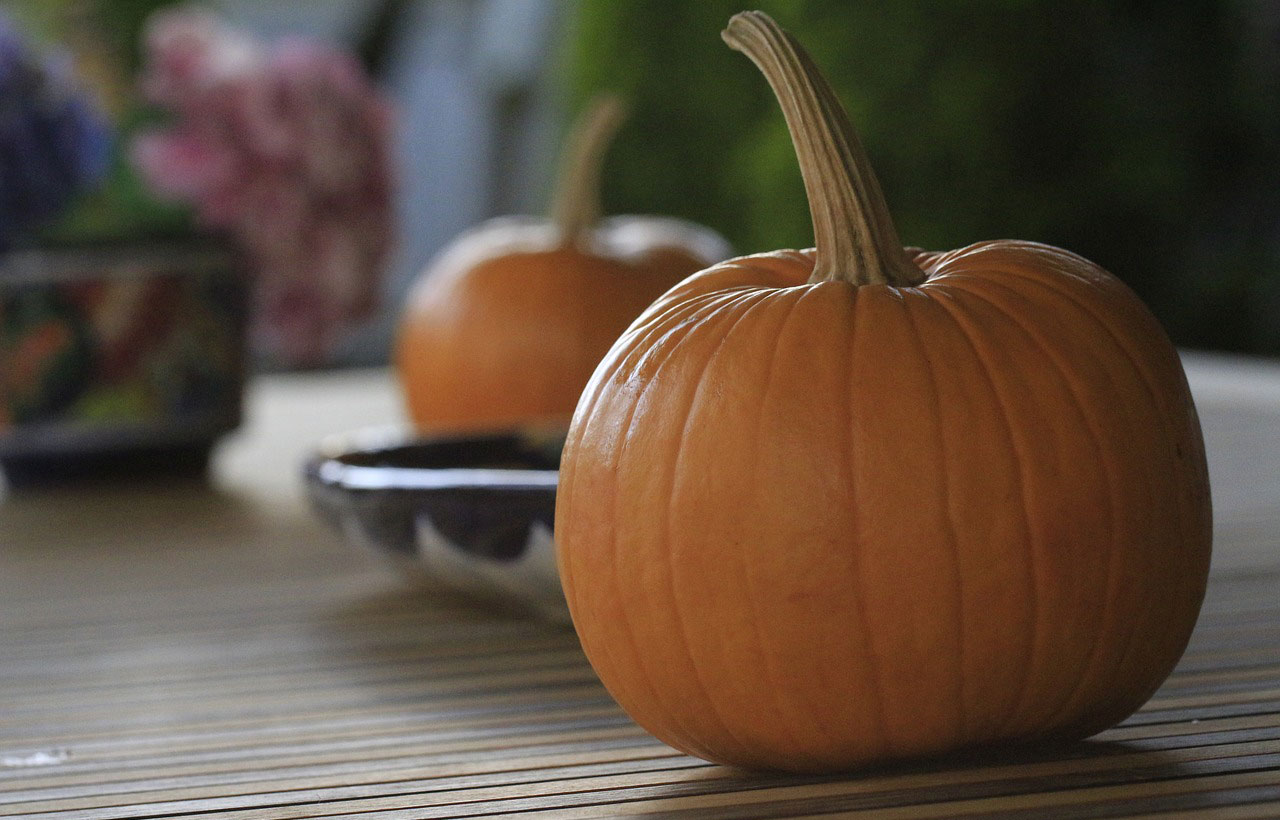 Written collaboratively by Kayla Wede and Hope Kleine, former SDSU Extension Health Education Field Specialist.
Pumpkins are a staple for the fall season. They can often be seen used to decorate homes or for carving jack-o'-lanterns, but they're great to eat or can for later too! Pumpkins are a good source of vitamin K and vitamin C, and potassium, but when it comes to eating pumpkins, it's important to know the variety of pumpkin to use. The most common pumpkin is the Aladdin, which is typically used for carving, and the Baby Bear, a smaller version of the standard pumpkin. When it comes to baking, the Sugar Pie variety is the most common.
Preserving pumpkins is a great way to savor that fresh fall taste to use all year-round. It is important to note that you cannot can pumpkin to preserve it the same way you would other produce, such as salsa or jam. The best way to safely preserve pumpkin is by freezing it. If you are looking for a shelf stable option, pressure canning cubed pumpkin is recommended.
For Freezing
The first step is to wash the pumpkin, remove the seeds, and cut into cooking sized cubes.

Next, you can cook the pumpkin by boiling, steaming, baking, or pressure cooking.

Cook the pumpkin until it is soft and then remove the pulp from the skin and mash it.

Place the pumpkin puree inside a larger bowl filled with cold water stirring the pumpkin occasionally until it is cooled.

Pour the cooled puree into portioned out freezer bags for you to use in the future.

2 cups of puree equal one can of pumpkin.

Place in the freezer until you are ready to use!
Pressure Canning
First, it is important to note that canning pumpkin butter, or mashed/pureed pumpkin is not recommended. Only cubed pumpkin can be canned safely.
Wash the pumpkin and remove the seeds. Cut the pumpkin into oneinch cubes.

Blanch the cubes in boiling water for 2 minutes.

Fill the canning jars with the cubes and cover with the hot cooking liquid, leaving one inch of headspace.

Using a dialgauge canner, process at 11 pounds of pressure for both pints and quart sized jars. Using a weighted-gauge canner, process at 15 pounds of pressure for both pints and quart sized jars.

Process pints for 55 minutes and quarts for 90 minutes.

After allowing the jars to cool for 1224 hours, store jars at room temperature in a cool dry place, away from direct sunlight.
Once you have your pumpkin preserved, it can be used in a variety of ways. Some common uses are pumpkin pie, pumpkin bars, soups, and mixing in with casseroles.