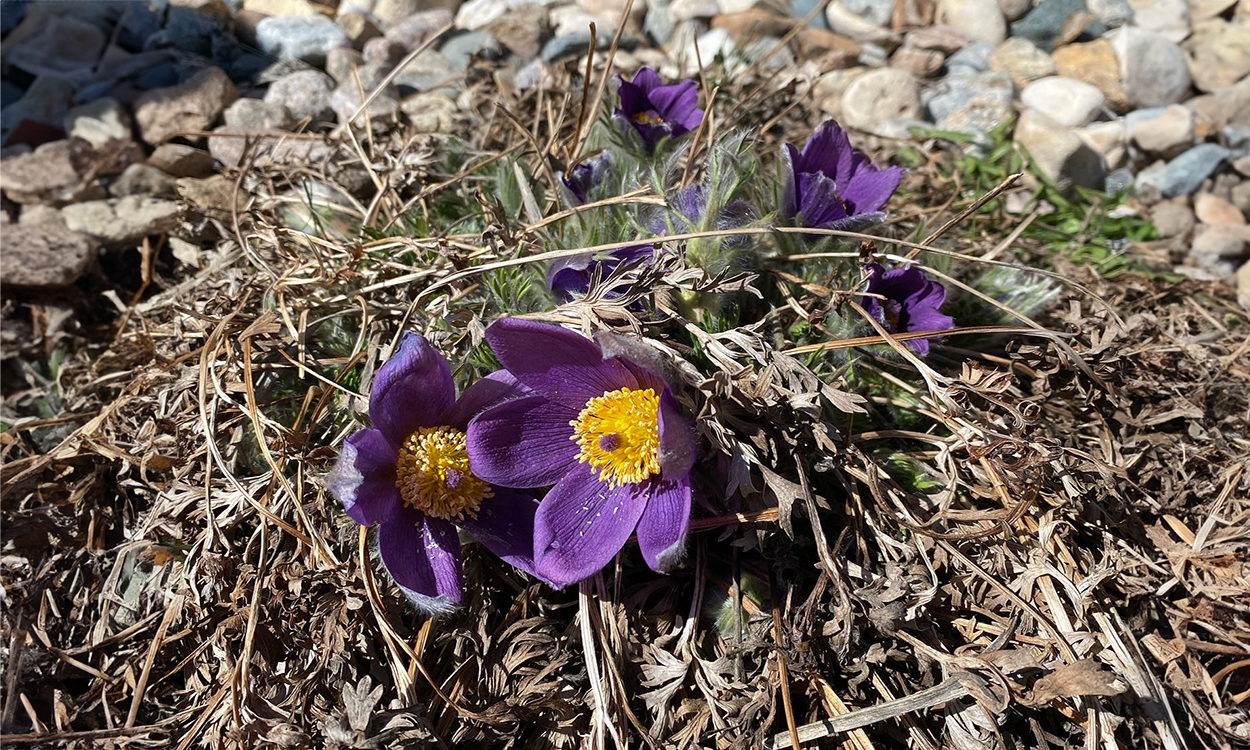 Written by Grace Villmow, SDSU Natural Resource Management graduate student, under the direction and review of Lora Perkins, SDSU Associate Professor in Natural Resource Management, Amanda Bachmann, and Kristine Lang.
"No man is an island entire of itself; every man
is a piece of the continent, a part of the main;
if a clod be washed away by the sea, Europe
is the less, as well as if a promontory were, as
well as any manner of thy friends or of thine
own were; any man's death diminishes me,
because I am involved in mankind.
And therefore never send to know for whom
the bell tolls; it tolls for thee."
"No man is an island," said the poet, John Donne. If Donne were a naturalist instead of a poet, he might have said "no yard is an island." Our yards are all part of a greater ecosystem, and they can have a significant impact on insects, birds, and plant communities. Here are some landscaping practices to help your yard function like the greater ecosystem you live in.
Practice #1: Plant native!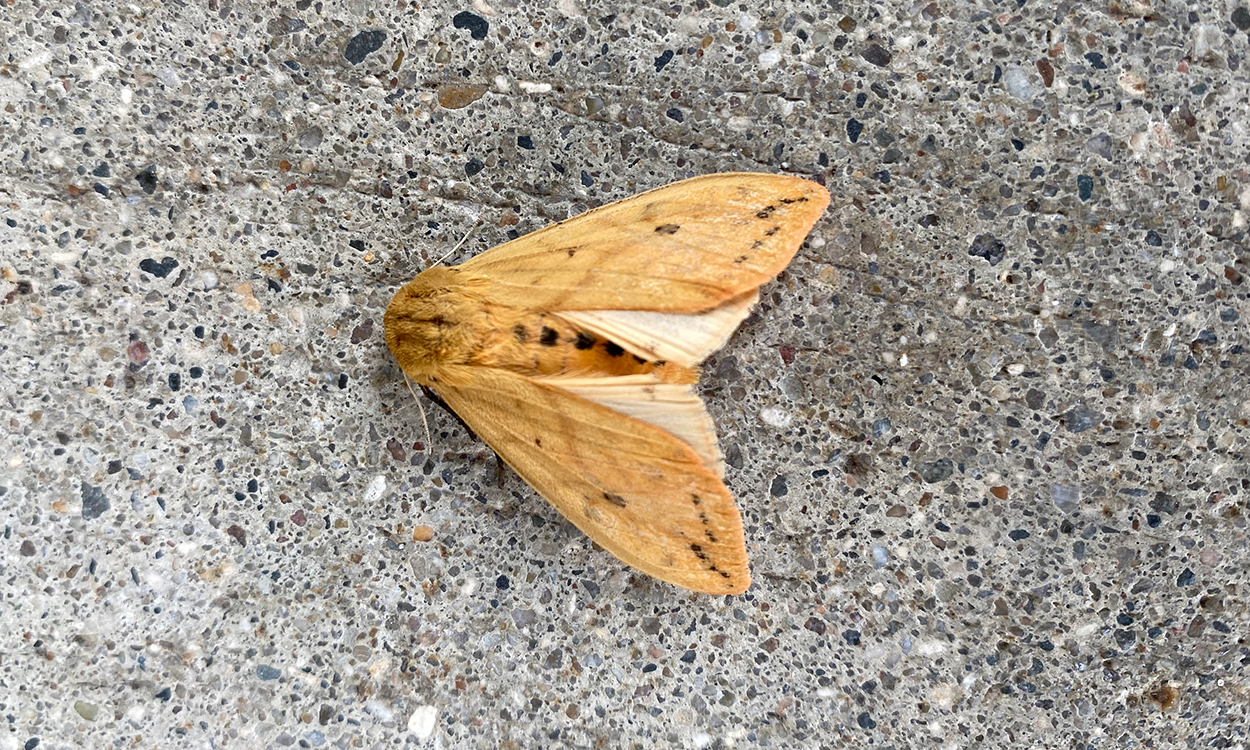 This tip will come as no surprise to most gardeners, but it can be a daunting task. Here are a few tips to start incorporating native plants into your yard:
Bloom Time.
To support pollinators, it is important to have flowers blooming throughout the season. The two key areas it is important to have blooming flowers during are early spring and late fall, so you can support pollinators waking up from hibernation, and ones that are migrating south for the winter. South Dakota's state flower, the pasqueflower (Figure 1), blooms as early as April!
Host Plants.
Butterflies and moths need nectar from flowers when they are adults, but their larva need leaves to eat. Some butterflies are specialists, like monarchs, whose larva only eat milkweed. Generalist butterflies lay their eggs on a variety of different species, like the Isabella tiger moth (Figure 2).
Practice #2: Leave the leaves!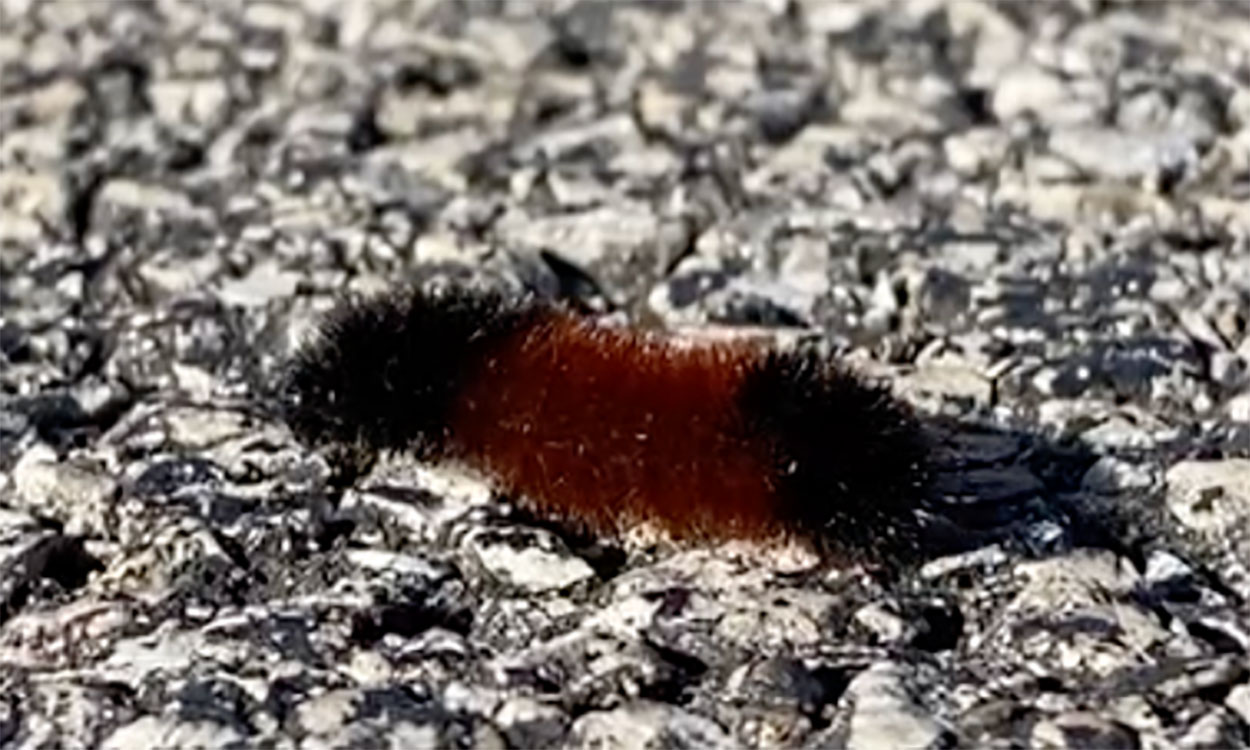 Some pollinators migrate south for the winter, but others hunker down and wait it out. To do this, they usually bury themselves in dead leaves. When we rake up our leaves and bag them, we're removing all the blankets and pillows that our pollinators need to survive the winter. Consider these tips for the changing seasons:
In the fall.
Consider putting a low fence around some of your trees. When you rake your leaves, dump them in the fenced off area (make sure to not crowd the base of the tree!) and let them decompose like mulch. This will keep them off your lawn and provide insects with a place to rest over the winter, like the woolly bear caterpillar (Figure 3). Also try raking your leaves into your flower beds, they will settle quickly and provide nutrient-rich compost for your garden.
In the spring.
Think twice about spring cleaning! Some insects wake up early, and others wake up late. Many native insects will overwinter in the dead stems of last year's flowers. Instead of mowing these stems to the ground, try snipping them, leaving them on the ground, and letting them decompose. This reduces the risk of killing overwintering insects before they're ready to emerge.
Practice #3: Think about your lawn!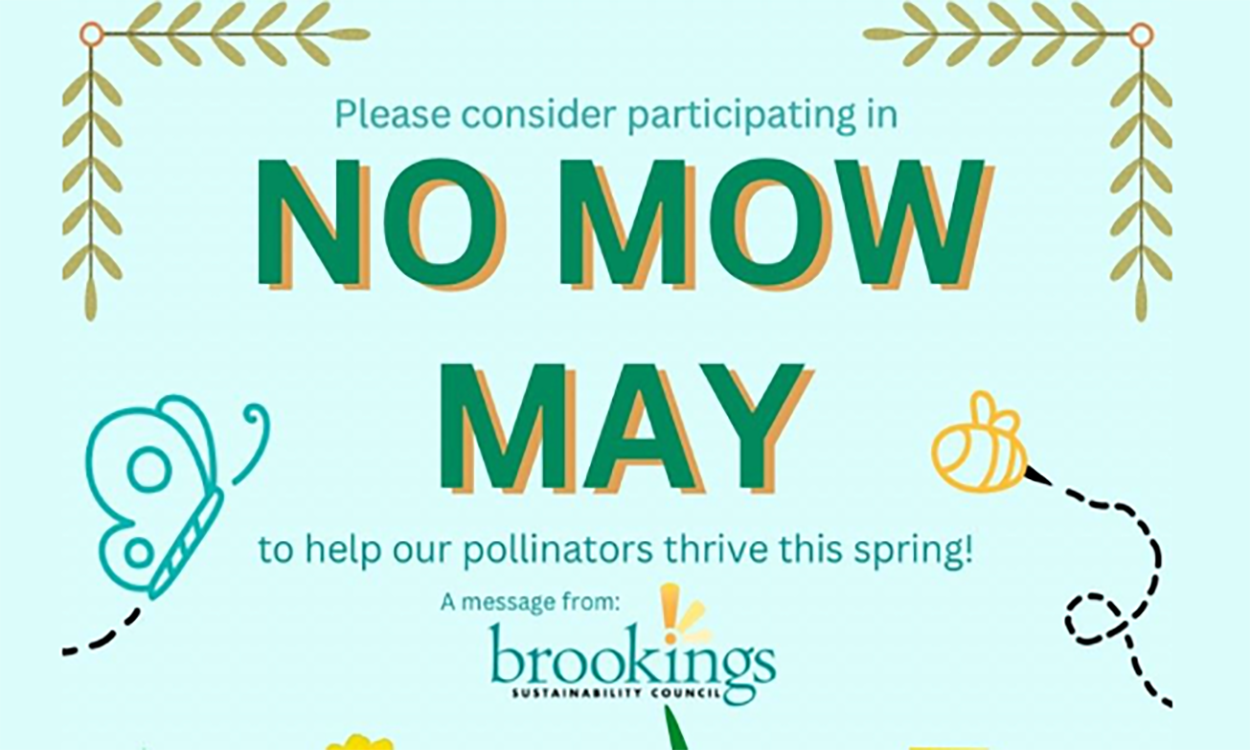 Lawns can be very useful for running and playing, but some estimates suggest that over 40 million acres in the United States are covered by turf grass. This grass is the functional equivalent of a parking lot for most pollinators, and replacing it with flowering plants is one of the best things you can do to provide habitat.
Check for shade and drought.
Do you have shady areas in your yard, or areas that are higher in elevation than other spots? It may be harder to keep your grass alive in these spots, so they are the perfect opportunity to start converting your lawn. Some people use mulch or woodchips to cover their lawns, and others plant directly into the grass and let nature do the work. To start, consider hardy shrubs and tough perennials to break up the sod that has formed over the years. Shade-tolerant natives include chokecherry trees and raspberry bushes. Yum!
Try No-Mow May.
Many cities will fine residents if their yard is overgrown, but some, like the city of Brookings, are adopting a "No-Mow May" policy! In Brookings, residents are allowed to let their yard grow (by not mowing) to allow dandelions, deadnettles, and other common plants to bloom throughout the month of May. This policy can provide insects with more food and a less-disturbed environment when they emerge in the spring, and it can help keep your grass healthier.
In Summary
By incorporating any of these practices into your landscaping routine, your yard can develop healthier soil, support more pollinators, and reduce the need for pest control. Consider checking out the Native Plant Initiative's website, Facebook, and Instagram accounts for more information on native plants in South Dakota!