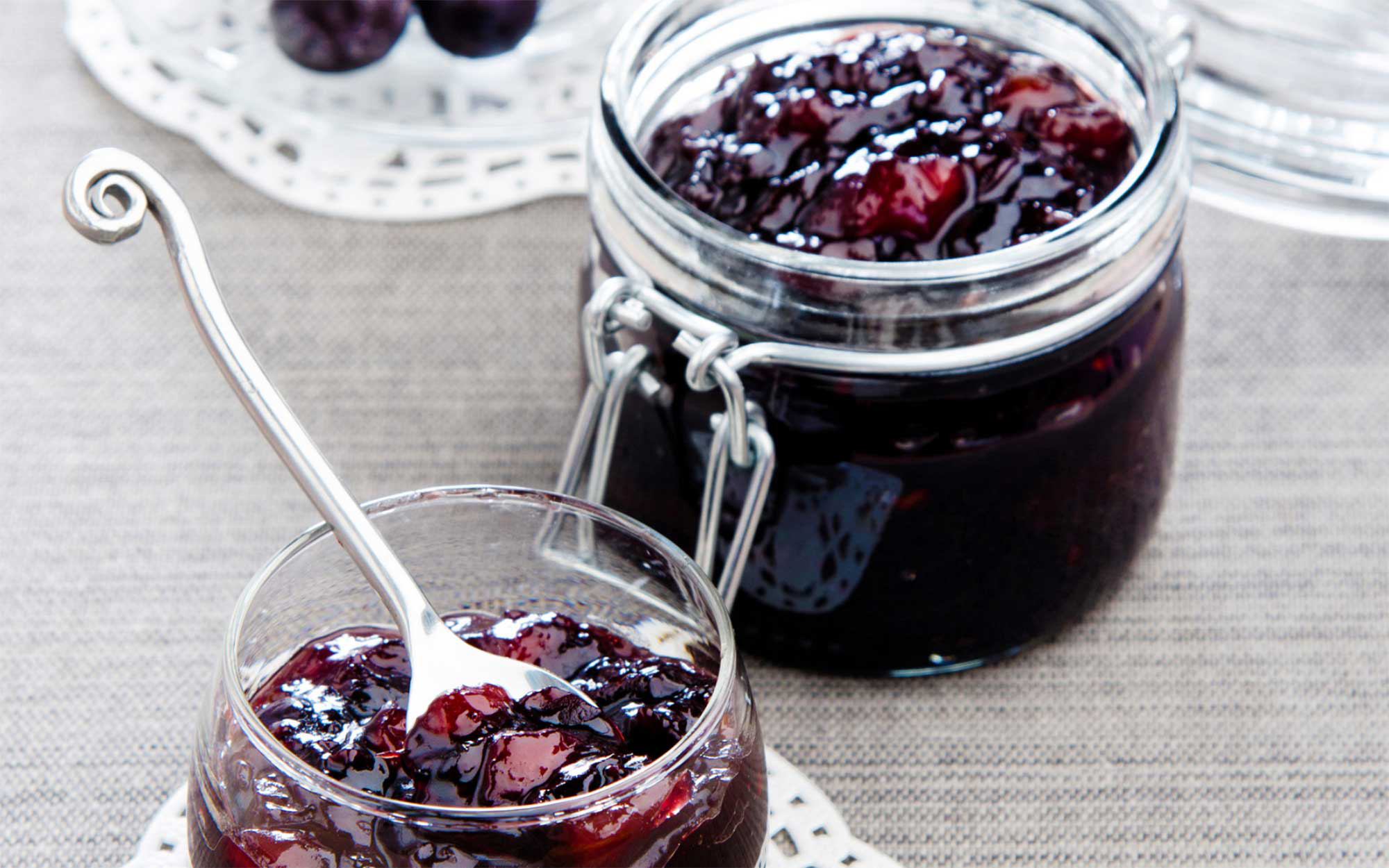 Originally shared by Megan Erickson, former SDSU Extension Nutrition Field Specialist.
Try this research-tested recipe for grape jam courtesy of the National Center for Home Food Preservation.
Ingredients
2 quarts, Grapes, concord
6 cups, Sugar
Yield: Makes about 6 half-pint jars.
Directions
To Prepare
Wash grapes and separate pulp from skins of grapes.
Jam
Cook skins gently 15 to 20 minutes, adding only enough water to prevent sticking (about ½ cup).
Cook pulp without water until soft. Press through a sieve or food mill to remove seeds.
Combine pulp, skins and sugar. Bring to jelly point, about 10 minutes, stirring frequently to prevent sticking.
Fill hot jam into hot jars, leaving ¼-inch headspace. Secure lids and process in a water bath canner for 5 minutes (Altitudes above 1,000 ft require an increase in processing time).
To learn more about canning Jams & Jellies, watch our Troubleshooting Jams & Jellies video!
Canning Tips
Preparation
Rim of jar must be free of all food particles in order to ensure seal adheres appropriately.
Instructions on water bath canning can be found in this resource.
Adjusting for Altitude

Altitude (feet)

Water Bath (minutes added)

1,001-2,000

5 minutes

2,001-4,000

5 minutes

4,001-6,000

5 minutes

6,001-8,000

10 minutes

8,001-10,000

10 minutes
SDSU Extension recommends using evidence-based recipes when engaging in food preservation at home. The recipe above has been research-tested and provided by the National Center for Home Food Preservation. Do not modify ingredients.