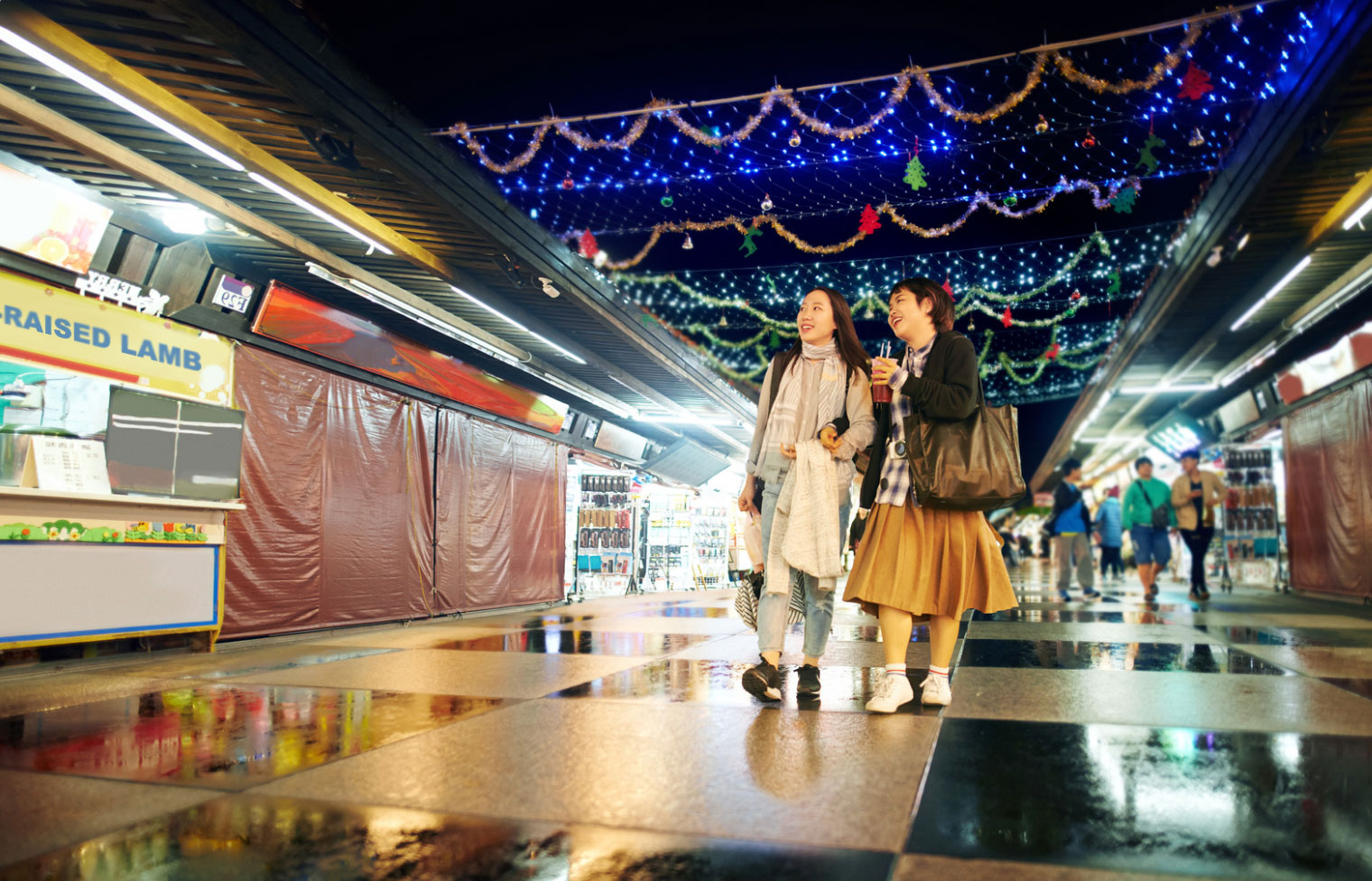 The non-traditional market of the American lamb industry can be broken into two market channels: 1) direct to consumers (in essence, farmers markets, on-farm sales, online) and 2) the ethnic market. Each market has its own preferences and seasonal fluctuations but can be profitable. This article will focus solely on the ethnic market portion of the non-traditional market. In the United States, our ethnic market has focused on Middle Eastern, Greek, and Hispanic cultures, but has seen growth in consumption from Asian, Caribbean Island, and African ethnic groups.
When to Sell
Ethnic consumers typically purchase lamb around the time of their holiday seasons (see Appendix A). The ethnic market is unique in that the dates of many holidays change from year to year. Also, some ethnic groups require certain production practices and slaughter methods. In general, the ethnic market selects lighter weight (50 to 100 pounds), leaner carcasses as opposed to traditional market or direct market consumers (100 to 150 pounds). This allows producers to raise lambs on lower-cost rations for a shorter feeding period after weaning. Some groups also require specific attributes to the lambs or kids they purchase. Muslim and Hispanic groups often prefer young, unaltered (not docked or castrated) males. The Jewish and Muslim religions require specific harvest protocols to consume meat. For the Jewish it is called Kosher and for Muslims, Halal. Both practices are performed at the commercial level, but when selling directly to these groups, they may prefer to harvest the animals themselves. Finding a processor that is willing to harvest animals according to religious laws can be challenging. The South Dakota Animal Industry Board can help provide guidance on the South Dakota legalities of on-farm harvest of animals.
Mutton or lambs older than 12 to 18 months of age, are also more-popular within the ethnic market. Mexicans and Caribbean Islanders are consumers of mutton. In 2022, 26% of exported mutton in the United States went to Mexico and 11% to Canada. Trinidad and Tobago, the Dominican Republic, and the Bahamas are the third, fourth, and fifth largest export markets for U.S. mutton, respectively. The Caribbean is has become a large U.S. mutton export market, with 42% of U.S. mutton exported into the islands. These cultures within the U.S. still value traditional dishes. This may provide another outlet for cull ewes and rams though a potentially smaller market than selling young lambs.
Where to Sell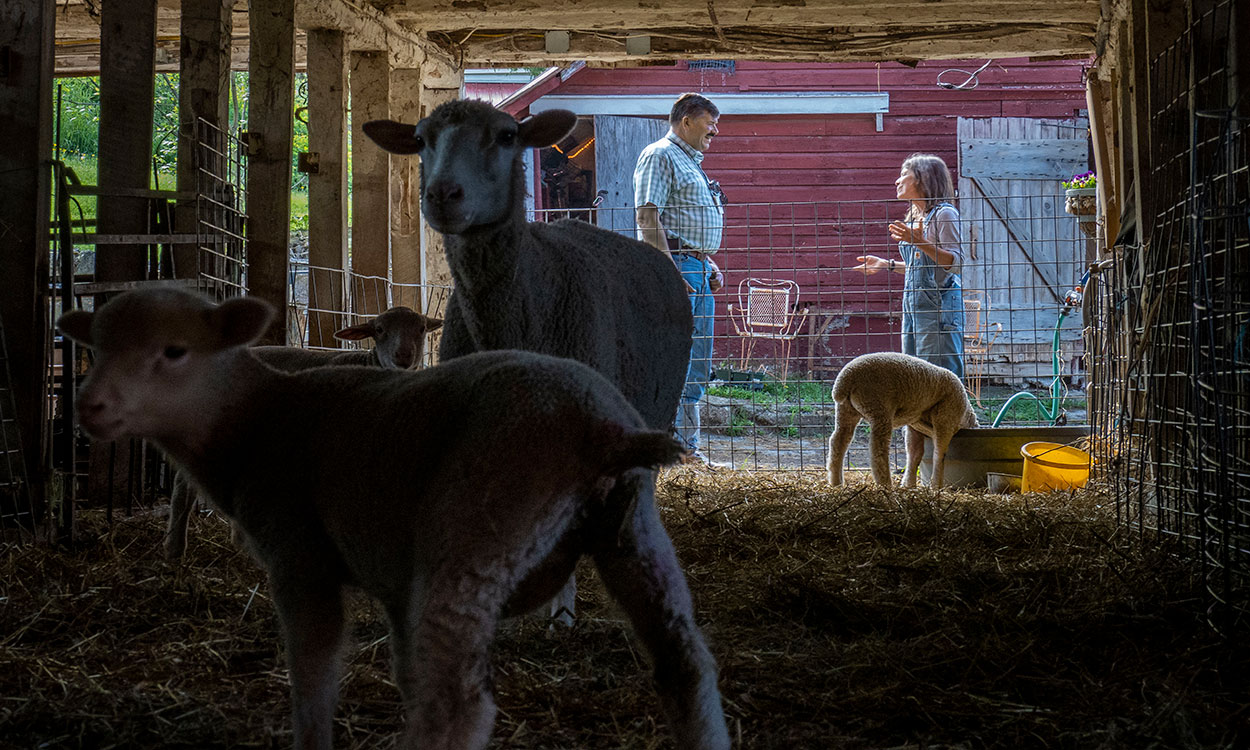 Sheep can be sold into the ethnic market through on-farm sales or through auction barns. If animals are sold on-farm, there is a chance that the prospective buyer will want to negotiate prices. Bartering between buyer and seller requires you to know the value of that animal and your breakeven plus a willingness to discuss price. Ethnic consumers will also buy from auction barns. Although animals being sold through a sale barn are not guaranteed to enter the ethnic market, prices tend to rise prior to ethnic holidays (Appendix A). The most-recognizable price increase occurs in the spring preceding Easter and Ramadan. Taking advantage of these price increases requires proactive planning and selling animals about two weeks prior to the date of the holiday. Keep in mind that the dates of many holidays change from year to year, which may require management changes if you are going to target these dates. For example, if you are targeting Roman Easter for 2024, you will want to have lambs weighing at least 50 pounds by March 17, 2024 (two weeks prior to the holiday). With a 90 day-of-age weaning, you would need to lamb December 17, 2023, which means rams would need to be turned in July 23, 2023. The next breeding would start August 11, 2024 to meet the 2025 Easter market.
In Summary
The ethnic market plays a large role in the lamb industry, and it is continuing to grow. Proactive planning for production cycles and on-farm sales is the key to success when accessing the ethnic market. Just like the traditional market, non-traditional consumers value high-quality, ethically raised products.
Appendix A: Ethnic Holidays Through 2026
Table 1. Chinese New Year

| Holiday | 2023 | 2024 | 2025 | 2026 |
| --- | --- | --- | --- | --- |
| Chinese New Year | January 22 | February 10 | January 29 | February 17 |
Table 2. Christian Holidays

| Holiday | 2023 | 2024 | 2025 | 2026 |
| --- | --- | --- | --- | --- |
| Epiphany: Feast of the Nativity | January 6 | January 6 | January 6 | January 6 |
| Western (Roman) Easter | April 9 | March 31 | April 20 | April 5 |
| Eastern Orthodox (Greek): Easter | April 16 | May 5 | April 20 | April 12 |
| Christmas | December 25 | December 25 | December 25 | December 25 |
Table 3. Hispanic Holidays

| | | | | |
| --- | --- | --- | --- | --- |
| Holiday | 2023 | 2024 | 2025 | 2026 |
| Semana Santa: Holy Week | April 2 to 8 | March 24 to 30 | April 13 to 19 | March 29 to April 4 |
| Cinco de Mayo | May 5 | May 5 | May 5 | May 5 |
| Día de Muertos | November 2 | November 2 | November 2 | November 2 |
Table 4. Jewish Holidays

Holiday

2023

2024

2025

2026

Pesch: Passover

April 6 to 12

April 23 to 29

April 13 to 19

April 2 to 8

Rosh Hashanah

September 15 to 17

October 2 to 4

September 22 to 24

September 11 to 13

Chanukkah

December 7 to 15

December 25 to
January 2

December 14 to 22

December 4 to 12
Table 5. Muslim Holidays

Holiday

2023

2024

2025

2026

Ramadan: Month of Fasting

March 22 to
April 21

March 10 to 9

February 28 to
March 30

February 18 to
March 19

Eid – al – Fitr: Festival of Fast Breaking

April 21 to 22

April 9 to 10

March 30 to 31

March 19 to 20

Eid – al – Adha: Festival of Sacrifice

June 28 to 29

June 16 to 17

June 6 to 7

May 26 to 27

Muharram/Hajra: Islamic New Year

July 19

July 8

June 27

June 16

Mawlid al-Nabi: Prophet's Birthday

September 27

September 16

September 5

August 26
Direct Marketing Lamb Series