Written collaboratively by Leacey Brown and Gene Fennell, Fennell Design, Inc.
When it comes to adaptable housing, a no-step entrance can be one of the most-challenging features to implement because the topography of the land affects the construction of residential settings, particularly in single-family homes. It is important to understand that most multi-family units are covered by the Americans with Disabilities Act, which requires a specific number of units to be accessible. However, multi-family units are not required to have an elevator. If a community wanted to address the need for adaptable options in rental units, they could add an elevator as part of an Adaptable Rental Certification program.
In single-family homes, consultation with a landscape architect can help identify strategies to use retaining walls or other landscape elements (e.g., paving stones) to build a no-step entrance. If the topography of the ground is too rough, another option is to incorporate the no-step entrance into the design of the garage. A final option would be to include an adaptable entrance in the unit.
Three Important Design Considerations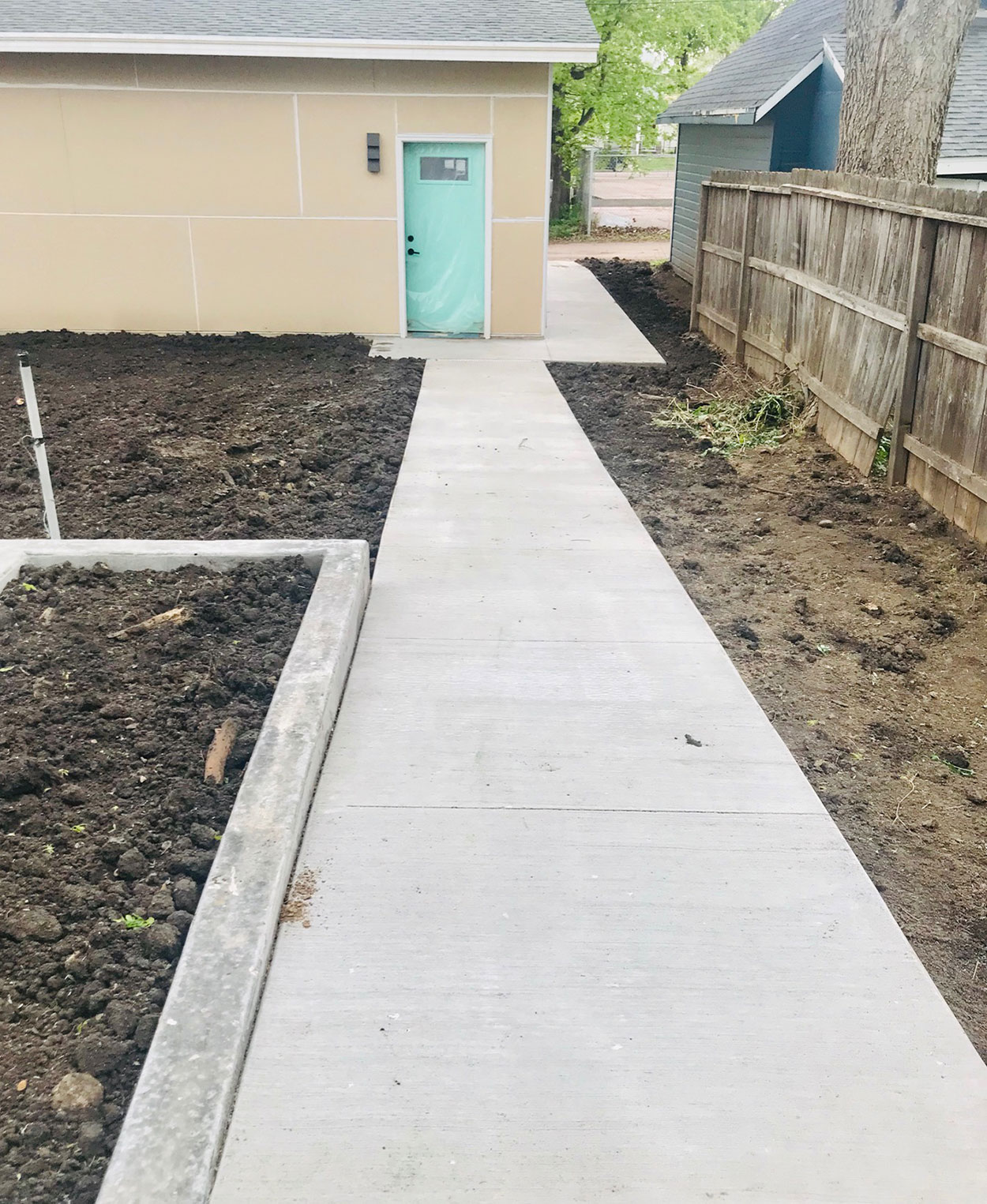 Ramps: The maximum slope of a ramp run (or length) is one foot of run or length for every inch of height. For example, if the entrance to the home is 30 inches above grade, then a 30-foot ramp would be required, which a wheelchair user can independently use to enter the home. For an Adaptable Home, it is recommended that the height of the entrance above grade be minimized to ensure a ramp can be retrofitted later to meet the needs of occupants who develop disabilities or wish to age in place. In addition, shorter ramps are less expensive because they require less materials to build.

Landings: Landings are required at the top and bottom of each ramp run. Therefore, any porches and/or decks should be constructed to flush or with no-step between the deck/porch, door threshold and interior of the home. It is important to understand that any change of direction in the ramp needs to have a landing that allows the wheelchair to turn to change directions and go up/down the next ramp run. Longer ramps may require additional landings.

Entrances: Not all entrances in an Adaptable Home have to be constructed to be adaptable. The adaptable entrance needs to be located so that it provides access to all essential facilities in the home, including a bedroom and bathroom, as well as to essential exterior elements (vehicle/transportation, decks and patios). For example, an accessible route between parking and the adaptable entrance is necessary for a home to be adaptable to the needs of people with disabilities and older adults. Other features that are ideal to be accessible through the adaptable entrance include the laundry facilities, kitchen and entertainment spaces.
In Conclusion
While a no-step entrance is not practical in many units, identify strategies to discourage the construction of single-family units that cannot be adapted to no-step. For example, split foyers typically require residents to either go up or down stairs to access essential facilities within this unit. Instead, encourage the construction of Adaptable Homes, which would ensure at least one entrance could easily have a ramp added to gain access to all essential facilities within the home.
The Adaptable Home Certification series was developed collaboratively by South Dakota State University Extension and Fennel Design, Inc.