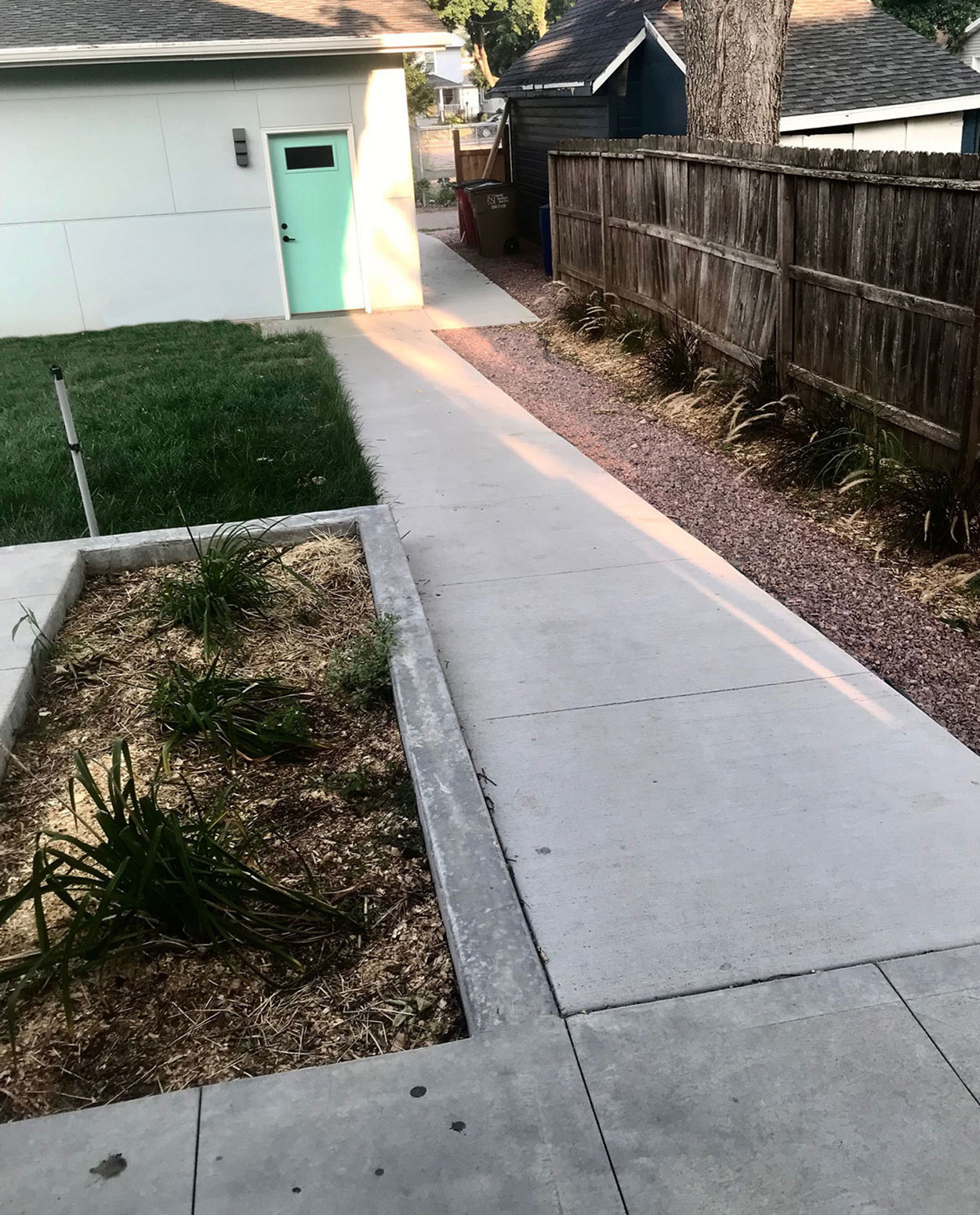 Written collaboratively by Leacey Brown and Gene Fennell, Fennell Design Inc.
The Adaptable Home Series is a tool to help consumers who are looking to find a home that can be modified to meet the needs of people with disabilities and older adults without the need for costly structural renovations. The four features described in this series are the most-critical elements needed to be considered adaptable.
Essential Features
Feature 1: On grade entry or adaptable to grade with ramp.
Feature 2: A bedroom or room that could be used for sleep on the entry level.
Feature 3: One bathroom on the entry level that includes a toilet and shower approach space for wheelchair users.
Feature 4: Wide hallways (42 inches) and doors (36 inches).
Bonus Feature: Minimum 42-inch-wide stairs.
These four features are largely missing from the homes available in communities across the United States. While some of these features can be added (e.g., ramp installation to achieve the no-step entrance), many homes (e.g. split foyer design) are simply too expensive to be renovated for people with disabilities and older adults. Therefore, it is imperative for these features to be included in a portion of new units being constructed today. The rationale for advocating for adaptable housing is strong.
Community Benefits
How might Adaptable Home Certification benefit your community?
An Adaptable Home meets the needs of occupants who experience a period of need for accessibility (e.g., injury, pregnancy, recovery from surgery, etc.).
Occupants of an Adaptable Home can welcome guests with disabilities.
Long-term services and supports or elder care can be provided in an Adaptable Home.
Occupants of an Adaptable Home are more likely to remain in the home during older age.
By increasing the number of Adaptable Homes in the community, it reduces the number of housing units that are incapable of being modified for older adults and people with disabilities (e.g., split foyer).
Adaptable Homes reduce risk of injury while moving furniture because of the wider doors and hallways.
Emergency service personnel are able to move a gurney and other rescue equipment in Adaptable Homes and render assistance to occupants in need.
An Adaptable Home reduces risk of complications for frail, older adults who cannot afford or resist implementation of accessible home modifications.
Adaptable Homes cost less to modify for accessibility.
Bonus Feature: An Adaptable Home does not need to be a single level on-grade. By ensuring the stairs are a minimum 42 inches-wide, occupants of an Adaptable Home can add a stair glider later.
How can you increase the number of Adaptable Homes in your community?
This web resource outlines key structural features and design considerations to make housing units adaptable to the needs of occupants with disabilities and older adults.
This content is meant to aid South Dakotans who are concerned about housing for older adults and people with disabilities (e.g., emergency medical services, home care providers) to get organized and start the conversation about implementing an Adaptable Home or Rental Certification program in their community.
It is important to communicate with community leaders (e.g. home builders association) about the program and ask them to support it.
Host community educational sessions about adaptable homes, how they strengthen the community, and how participants can learn if their home is a good candidate for a renovation to become an Adaptable Home.
Rack Cards Request Form
A limited number of free rack cards are available. These rack cards can help you as you work to raise awareness about the important role that home design plays at every stage of life. Please complete the form below to receive your complimentary rack cards.
References and Resources
The Adaptable Home Certification series was developed collaboratively by South Dakota State University Extension and Fennel Design, Inc.