Are you thinking about growing your own fresh vegetables this year, maybe for the first time? In addition to the satisfaction of providing fresh, nutritious and delicious produce for yourself and family or friends, many find working with plants and soil to be a great antidote for the worries and frustrations of the day. If you are brand-new to gardening, welcome! You will find an overwhelming abundance of information available online, including articles and videos and other sorts of guides. Check out the SDSU Extension Vegetables page for current articles and publications. Here, we hope to give you some very basic information to help you get started, whether it's growing a few tomatoes in a container on your deck or in your landscape or planting a more ambitious vegetable garden.
What do you need to get started?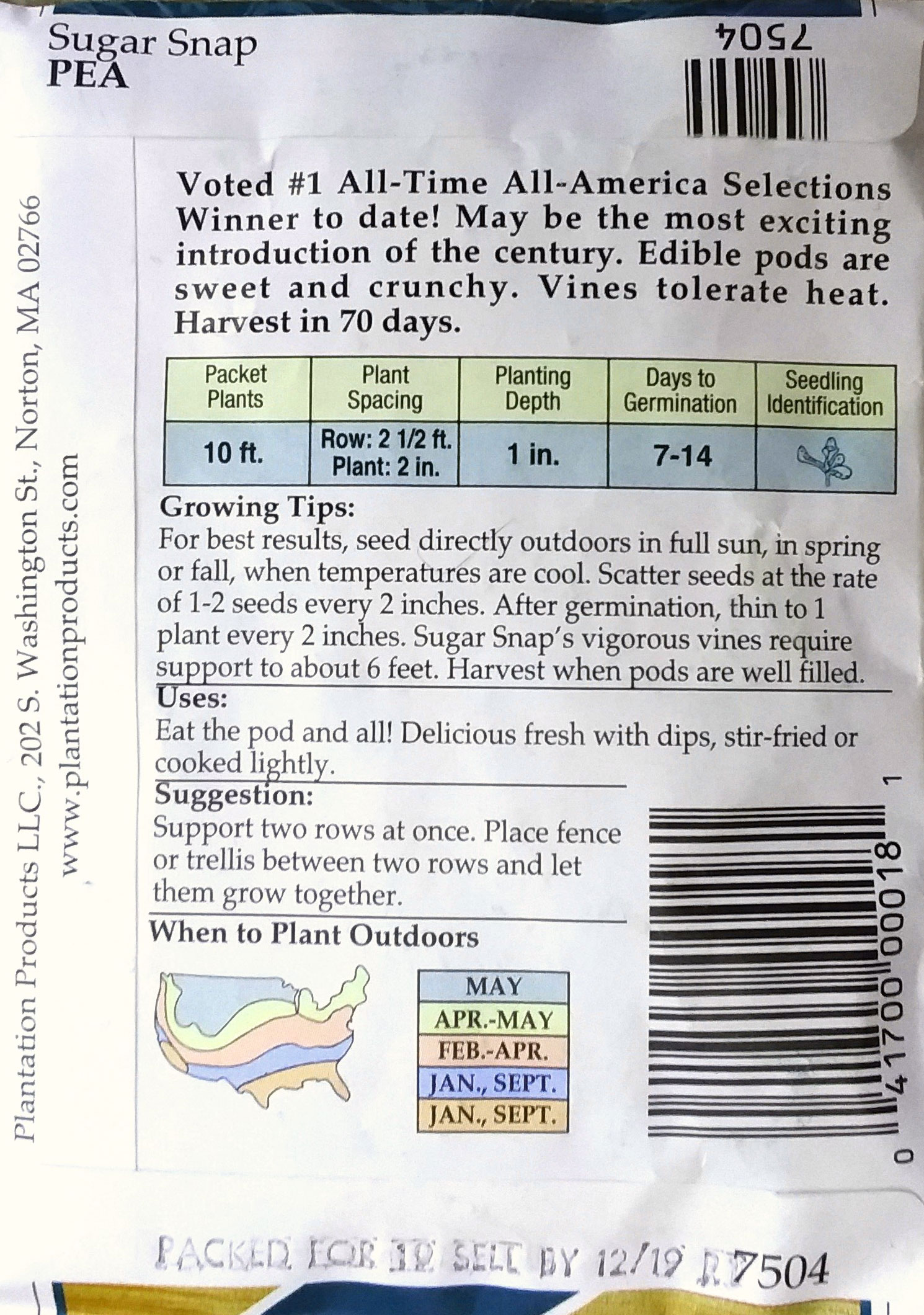 Seed (or plants), sunshine, the right temperatures, water, soil or planting media, nutrients to feed the plants, a few simple tools, and time. Let's look at each of these a bit more in depth:
Seed: When selecting your seed, look at the back of the seed packet. It will tell you how long it will take the plant to grow to harvestable size, when and how to plant it, how much space the plants will need, etc. Beginning gardeners may want to start with varieties with shorter times to maturity ("days to harvest" or "harvest in x-amount-of-days.") Don't be overambitious – most families will need only 3 or 4 summer squash plants, for example, to keep them in good supply!
Transplants may be purchased locally or even online. Look for plants that have healthy dark green leaves without browning or spots. Avoid spindly, elongated plants, or those that appear to have roots bursting out of their containers; these will suffer more transplant shock.Keep your plant tags and seed packets so you can refer to them through the growing season.
Sunshine: Most vegetables need at least six and preferably eight or more hours of sunshine per day. If your location has only four, or only early morning and evening sun, plant leafy crops such as lettuce and other salad greens.
Temperatures: Vegetables fall roughly into two groups – those that do well in cooler temperatures (40° to 75°F) and those that need warmer temperatures (a minimum of 50° to 60°F). Salad greens, peas, radishes, beets, cauliflower, broccoli, cabbage, and carrots are examples of the cool season crops. They may be planted in early to mid-spring, as most can tolerate light frosts and will grow at lower temperatures. Tomatoes, peppers, beans, cucumbers, squash, pumpkins and watermelon are examples of warm season crops. They should not be planted until danger of frost is past.
Water: If a vegetable will be eaten raw, it should be irrigated only with water that is safe for drinking. City and rural water systems supply safe water; wells should be tested.
Soil: The ideal garden soil is easy to work, doesn't become rock-hard during a drought, nor stay soggy for long periods of time. Few of us have ideal soil but adding well-rotted compost each year can help. Testing your soil can be helpful, as it can help you fine-tune management for highest yields, but unless you have noted problems the previous year, is not absolutely necessary. 
Planting Media: Plants generally do not do well in containers filled with garden soil – the soil is too disrupted in the process and lacks the necessary air space when placed in a container. Instead, mixtures of potting soil or planting media should be used. If in doubt, check with your local greenhouse or nursery, or call the SDSU Extension Garden Hotline (see below).
Nutrients: Often potting soil will contain enough nutrients to get your plants started but will need to be supplemented after a few weeks. There are many options for fertilizers – pick a formula that matches your crop (for examples, salad greens mostly need nitrogen, while tomatoes will need larger amounts of potassium, phosphorous, and calcium.) If uncertain, look for labels saying "for vegetables" or "for tomatoes", etc.

A soil test will help you determine what your garden soil needs, but often in South Dakota all that is needed is a source of nitrogen; lawn fertilizer can work, but make sure it has no herbicide in it!. Note: Never put raw manure on a garden – it can contain dangerous pathogens! It should be aged at least six months to a year.

Tools: You do NOT need to rototill your garden space, especially if it is a smaller space. Use a simple garden fork, spade, or pitchfork to work the row where you will plant, and mulch everywhere else with lawn clippings (not if they have had herbicide applied), straw, shredded paper or newspaper (wet it down well to keep it from blowing), carpet scraps, cardboard, etc. You will need a watering hose, nozzle, sprinkler (if you are watering a larger area), shovel (if gardening in the ground), and hand trowel (handy especially for containers, but also for planting transplants.)
Time: During hotter drier periods, containers may need to be watered daily, or even twice a day. If growing in the ground, you should check on your garden every few days, and allot time for watering, weeding, and harvesting. (Beans and peas can be very time consuming to harvest
We will discuss the various aspects of gardening more in depth in future articles, but you can always find much more information in Vegetable Gardening in South Dakota as well as the SDSU Extension Vegetables page.
SDSU Extension Resources
SDSU Extension has several options for getting your questions answered:
SDSU Extension Garden Hotline: Certified and experienced Master Gardeners provide researched-based information on plants, lawns, trees, insects and other horticulture questions. Residents should feel free to contact any location:

SDSU Extension Aberdeen Regional Center: Phone: 605-626-2876; Email; Available part-time year-round.
SDSU Extension Sioux Falls Regional Center: Phone: 605-782-3298; Email; Available part-time weekdays March through October 2020.
SDSU Extension Rapid City Regional Center: Phone: 605-394-6814; Email; Available part-time weekdays March through October 2020.

Ask-an-Expert: Submit garden/yard (includes flowers, herbaceous plants, home lawn, greenhouse and more) inquiries online and an Extension horticulture professional or a Master Gardener will reply to the question via email typically within 48 hours of inquiry.