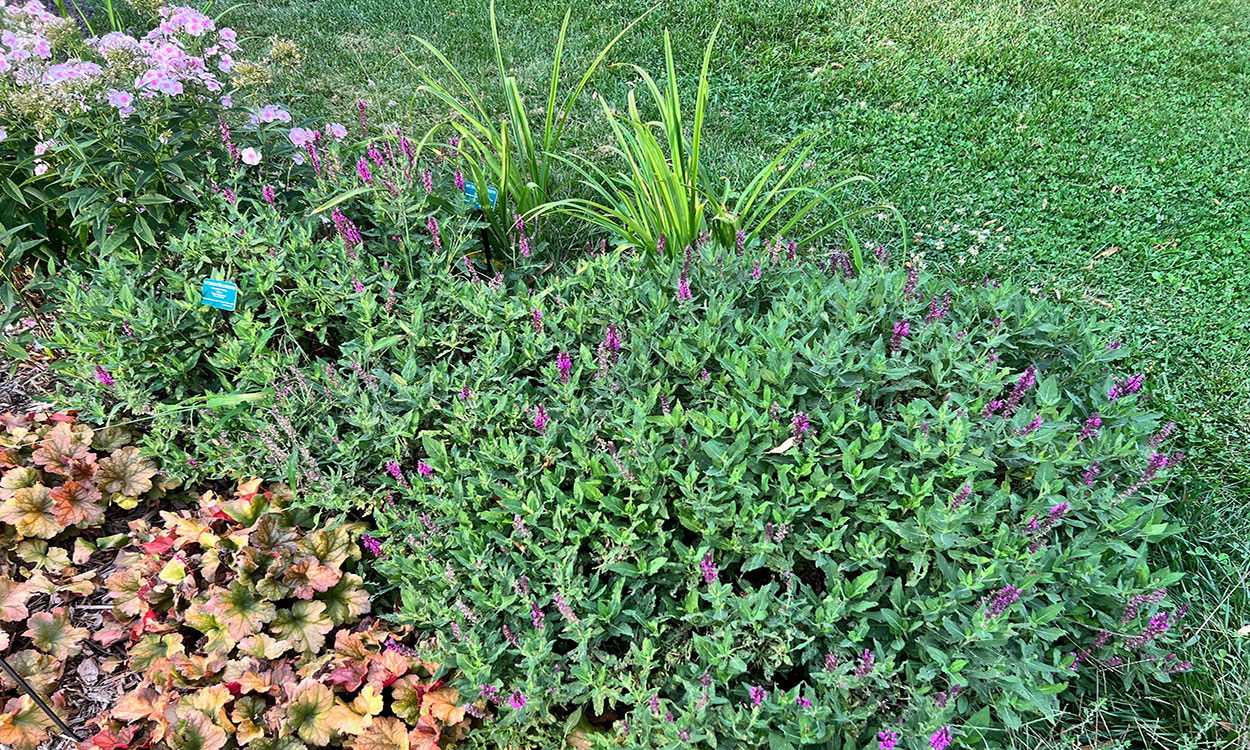 Written by Cindy Schnabel, South Dakota State University (SDSU) Extension Horticulture Assistant and Master Gardener, and Kristine Lang, Assistant Professor and SDSU Extension Consumer Horticulture Specialist.
Fall gardening chores should not be overlooked. As your garden winds down, turn your attention to the perennials in your landscape. Perennial plants are those plants that last longer than two years. They are the plants that survive most winters and come up again in spring. To keep the perennials in your landscape living a long and healthy life, they may need some end-of-season attention. One chore that helps is dividing perennials; some gardeners also refer to this as "splitting" their plants.
As perennials grow and thrive, they can become overcrowded, which leads to diminished bloom time, poor growth, and susceptibility to disease. Many perennial plants benefit from being divided every three to five years to improve plant performance.
Why Divide Perennials in the Fall?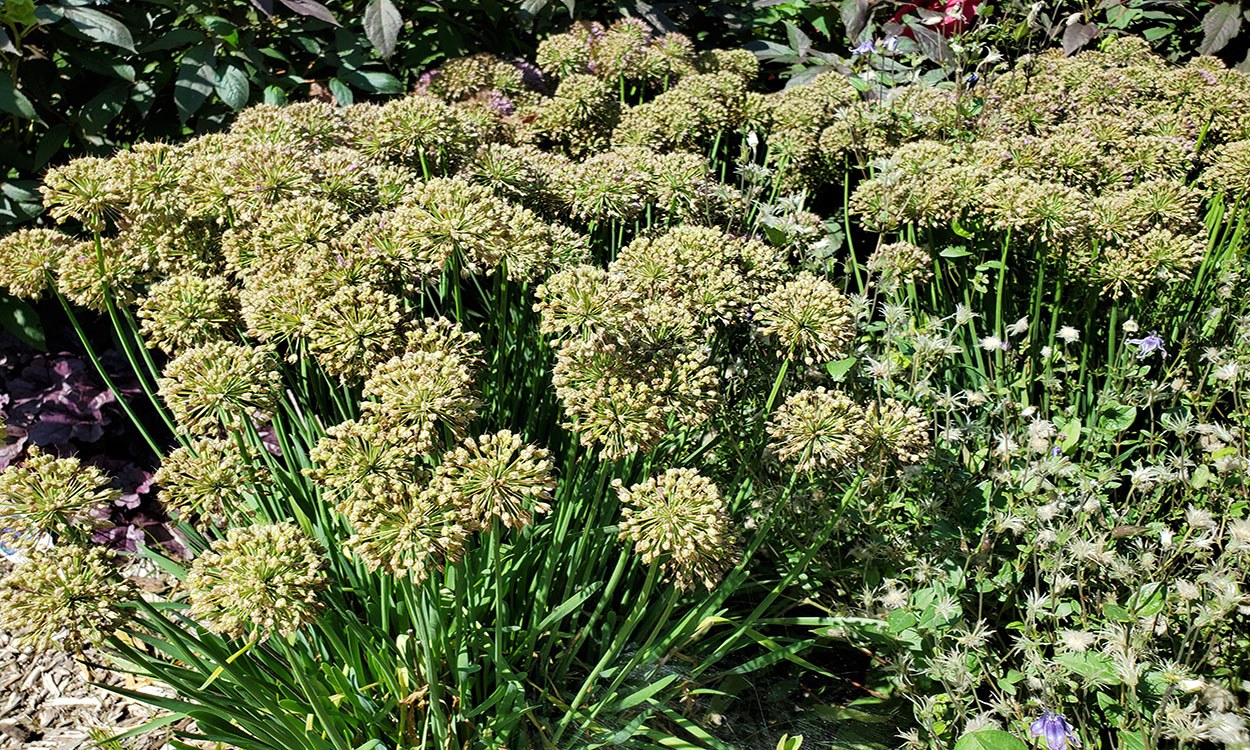 In general, spring and early-summer blooming plants are the best candidates for fall division. Typically fall division of plants aligns nicely with other fall garden clean-up activities. Dividing perennials in the fall also allows you to see exactly where the plant was growing, how large it was, and where you might be able to fill in existing holes in the garden. The cooler temperatures of fall can greatly reduce transplant shock. Plants with large, fleshy roots, bulbs, or rhizomes typically do well with fall division, as they have a larger amount of stored energy ahead of the winter months.
Not all plants benefit from fall division, late-summer and fall-blooming perennials will usually do better when divided in the spring, when the foliage isn't also supporting flowers. Note: some perennials, such as daylilies, respond favorably to division regardless of the season.
Below are some popular perennial plants that benefit from fall division; this list is not exhaustive. The University of Minnesota has a curated a much longer list of perennial plants with instructions on when to divide each (How and When to Divide Perennials, UMN Extension).
Perennials to Divide in the Fall
Allium
Astilbe
Blanket Flower
Ferns
Phlox
Salvia
Shasta Daisy
Siberian Iris
How to Divide Perennials in the Fall
When you are planning on dividing perennial plants in the fall, make sure that it is at least four to six weeks before the ground freezes. This timeframe allows for newly transplanted roots to reestablish below ground prior to winter. Historical soil temperature data for your area can be found on the SDState Mesonet website.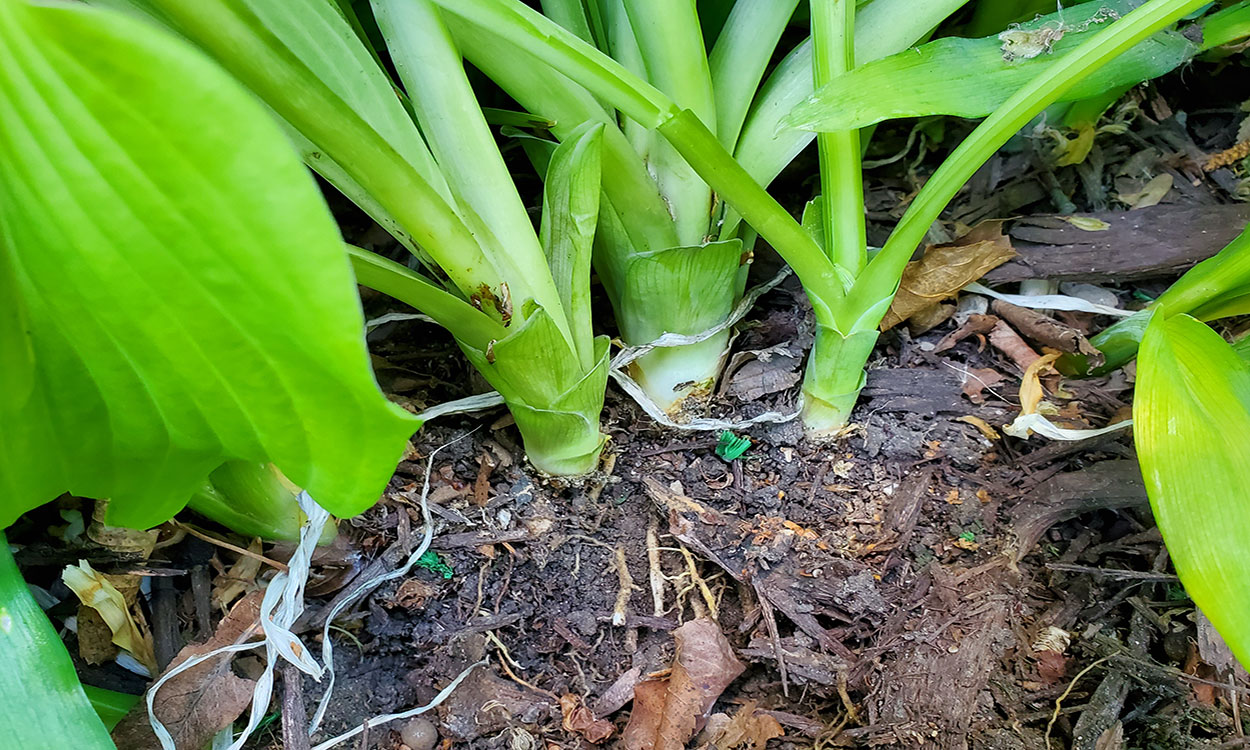 Steps for Division
Use a shovel or spade, dig four to six inches away from the base of the perennial plant.
Gently lift or tip the plant out of the ground.
Remove the soil from the root system, so you can see the crown and roots of the plant. This can be accomplished by shaking, teasing, or loosening the dirt from the clump. If the soil does not break up easily, a gentle stream of water can be used to rinse the soil from the crown and roots.
To make your divisions, gently loosen or untangle the roots, rhizomes or tubers with your hands, a sharp garden knife or spade. The objective is to separate the parent plant into sections.
Each new division needs approximately three to five leaves and a healthy number of roots to establish itself; these will typically be collected from the outside edges of the parent plant, where the newest growth is.
Inspect the divisions to make sure they are healthy with roots that are free from discoloration or signs of rotting. Remove any weeds that have been growing within the clump.
Keep the divisions in a shaded location with moist roots until they can be replanted. Replanting immediately in the new location is ideal.
Plant the divisions at the same depth they were growing at originally, with roots spread in the hole and covered with soil. Avoid planting too deep.
Water new plantings well and add mulch to conserve moisture and improve overwintering survival. Even in fall, soil moisture will need to be supplemented if timely fall rains are not abundant.
In Summary
If you noticed your garden was looking crowded during the summer, dividing perennials will allow you to rearrange your garden ahead of winter. You can also share healthy plants with family and friends (think of it as an early holiday present!). By looking out for the health of your plants, you will reap the rewards of your fall labors. Next spring your newly divided perennials will be lush, have vigorous blooms, and add delight to your landscape.
References and Resources