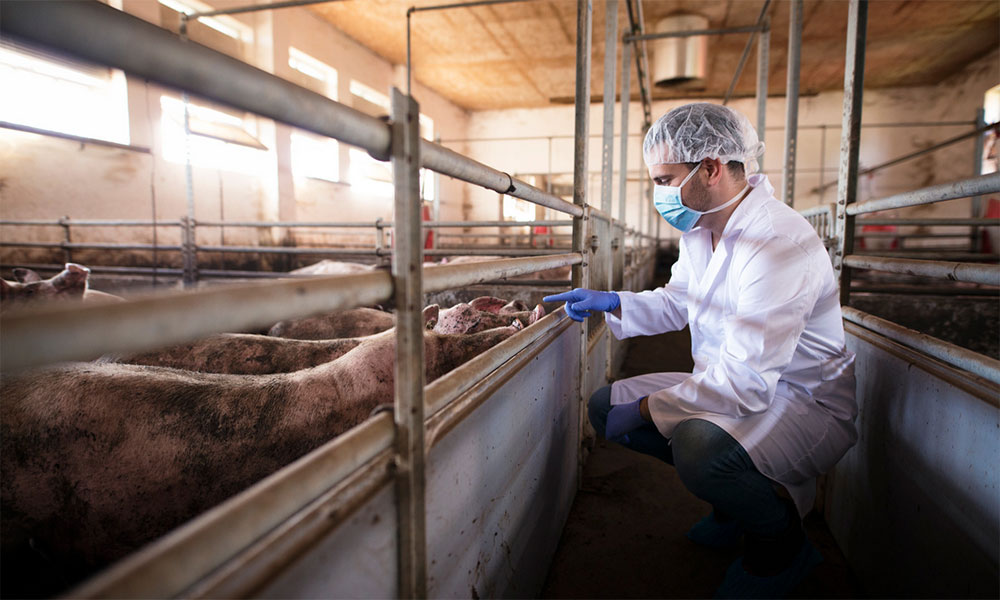 The novel coronavirus disease, COVID-19, was declared a global pandemic in March 2020 by the World Health Organization. Since that time, the focus of organizations such as the Centers for Disease Control (CDC) has been on stopping the spread of the disease. Thereafter, many states declared stay-at-home orders with exceptions for essential workforce personnel, including swine industry employees. As pork producers across the United States continue to demonstrate their commitment to the We Care℠ ethical principles each and every day, it is important to stay informed about COVID-19. America's pig farmers doing the right things to protect people, pigs, and the planet continue, even during this challenging time.
Current Recommendations
The current recommendations from the CDC include staying home when you or others around you are sick and wearing a mask to protect others in your community. The National Pork Board recommends several key practices to reduce the risk of contracting COVID-19:
Avoid close contact with people who are sick.
Avoid touching your eyes, nose, and mouth with unwashed hands.
Cover your cough.
Wash your hands often with soap and water for at least 20 seconds. Use an alcohol-based hand sanitizer that contains at least 60% alcohol if soap and water are not available.
Remember that older people and people with severe chronic conditions should take special precautions because they are at higher risk of developing serious COVID-19 illness.
PorkBridge Videos
The videos shared below are of a presentation originally given on May 28, 2020 as part of the 2020 PorkBridge program. Dr. Matt Ritter and Erin Ehinger of Provimi, along with Nick Treblik, Adam Minks, and Steve Edmonds, all from Cargill, talked about COVID-19 safety guidelines for essential swine industry employees as it related to those working on pig farms. The group also shared what Cargill is doing for their employees in feed mills and pork packing plants. These videos are housed on the University of Minnesota Swine Extension YouTube channel in both English and Spanish.