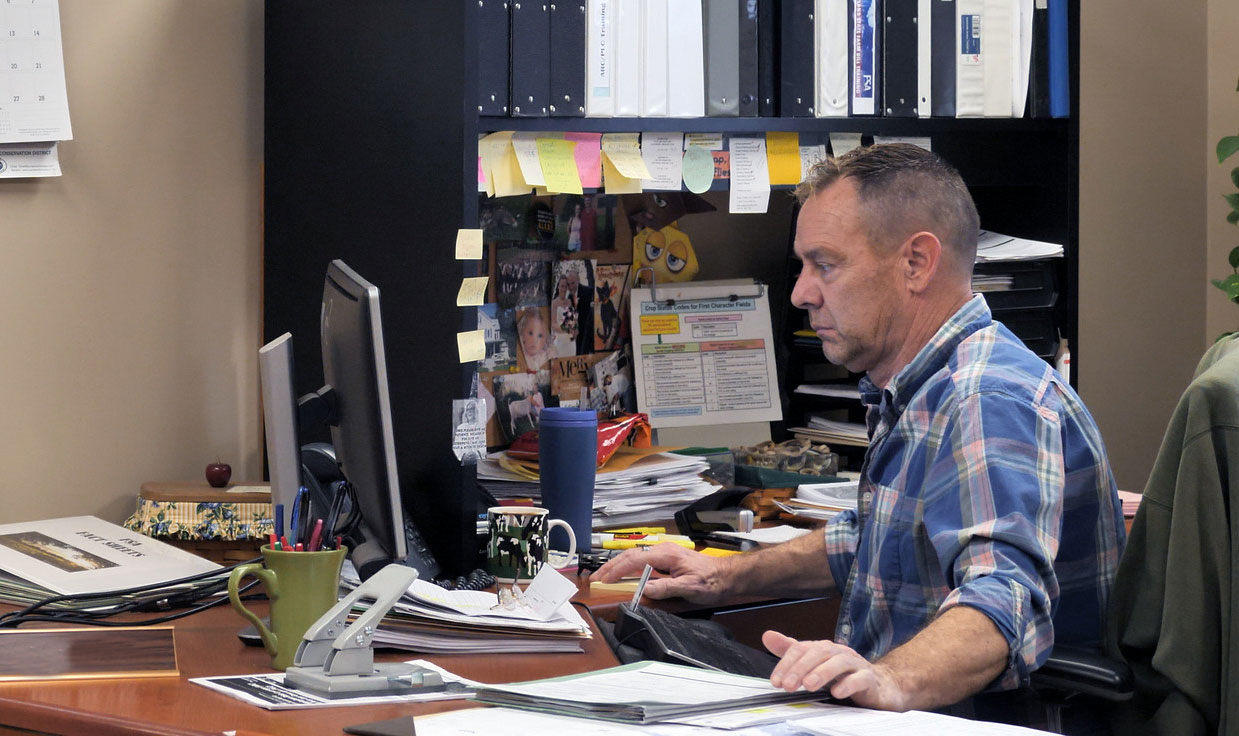 Measurement of the actions and efforts of everyday life on the farm or ranch leads to better management and efficiency.
Many farmers and ranchers keep many records. Utilization of the records for improved management would be the next step to take to improve efficiency.
What do we have records of? Input costs and market receipts for 2019 and 2020 would be one spot for both livestock and crop producers to start. As tax forms are being filled out, take the time to break out expenses related to different enterprises. The Schedule F provides a general listing of expenses for the year. However, it is limited in its usefulness as the expenses could coordinate to multiple years' worth of expenses.
One example would be seed corn purchased in December 2018, to be planted and harvested as silage in 2019, for consumption by cattle in 2020. To recognize the real breakeven cost of the calves fed the silage in 2020, the seed cost from 2018 is used to calculate the silage price.
Producers undertaking this level of evaluation will require a change in bookkeeping mentality and effort. This method is called Accrual Accounting. An accounting of the expenses and income as they relate to the value of the commodity sold. The commodity could be corn, soybeans, feeder cattle, live cattle, feeder or market hogs, etc. depending on the operation.
Livestock Records
Livestock producers may also want to evaluate herd health protocols. Utilizing Beef Quality Assurance measures, cattle operations monitor which medications and vaccinations are given and when. These records can be used to determine if the medication worked effectively to treat the diagnosed ailment, or if retreatments were needed. Changes to the methodology of the diagnosis or determining if there are changes needed to the way animals are evaluated for treatment need to be changed.
The records also ensure withdrawal periods are followed. Withdrawal times are critical to ensuring a positive public image.
Nutrition records can also be evaluated. Records regarding when and how much mineral is put into self-feeders can be used to evaluate the average daily consumption of the herd and compare that to recommended feeding rates. Management changes can then be made to improve the efficiency of the program or increase the frequency of the supplementation. Other feed records can be evaluated to determine the cost of the ration based on the amount of feed fed.
Feed records become an important component to livestock marketing plans and management. As feed contributes 60-80 percent of cattle expenses ensuring these costs are known can help with the implementation of risk management and marketing decisions to protect the bottom line. These could include the use of Livestock Risk Protection insurance, futures contracts or put and call options.
Calving data can also be used to evaluate the breeding season. Calving distribution can be used to determine the quality of the AI program or the bull battery. With the goal of calving a majority of the herd in the first two 21-day intervals, graphing when in the season cow calved, and watching for gaps can help producers make changes to their AI program, including synchronization, or add bulls to their battery.
Crop Records
Production records, combined with an evaluation of nutrient management plans can make provide insight into the amount of fertilizer used. Comparisons of nutrient yield expectations compared to actual yields can be used to make changes that reduce per acre expenses.
Pesticide use records can also be used to determine where critical need areas of a field may be located. Weed, insect, and fungus pressure may vary across a field. These areas may be dependent on their location to tree groves, fence lines, sloughs, or livestock feeding areas. Targeting these areas and reducing the use of product on the rest of the field may also reduce total enterprise costs and increase yields in the problem areas.
Additionally, an understanding of problem areas of the field may allow for participating in a variety of conservation programs. The USDA Farm Service Agency (FSA) and Natural Resource Conservation Service (NRCS) have a variety of programs available to assist with short or long-term conservation improvements.
Further, and understanding of the costs related to planting, maintaining, and harvesting the crop allows for improved risk management and marketing efforts. Crop insurance levels can be changed to more closely match yield variability and market price expectations. Producers can also utilize the insurance levels as well as costs to market their production at or above income levels.
Producers already have many of these production records on hand. Evaluation of these records can increase the production efficiency and sustainability of the operation.