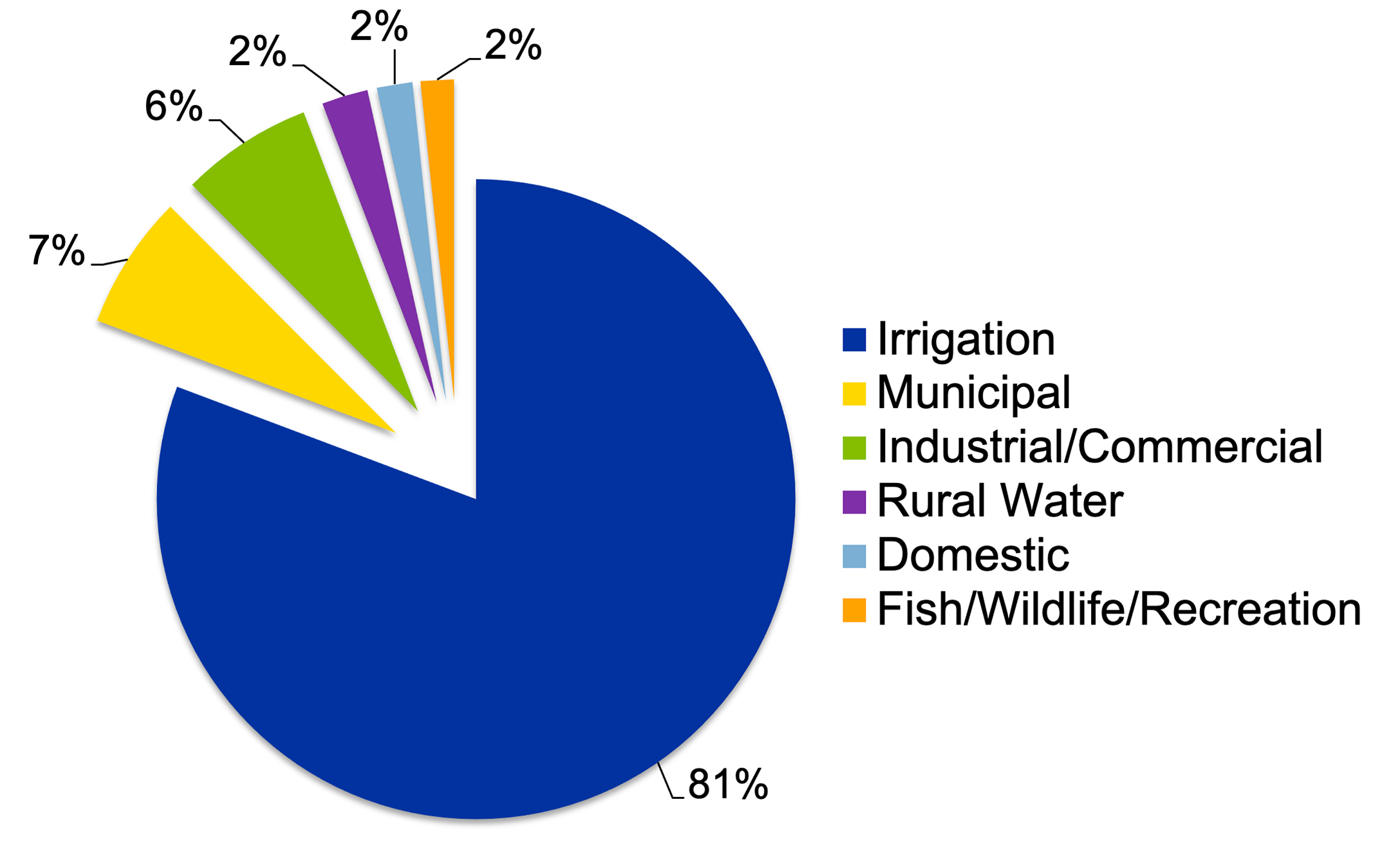 During a drought, it is not surprising that the South Dakota Water Rights Program will see an increase in permit applications. According to Water Rights personnel, the permitting load can increase anywhere from two to four times what they might see in a normal year.
In South Dakota, water (both surface and groundwater) is considered the property of the people of the state, and depending on your intended water use, a water right permit may be needed. Except for domestic uses or water distribution systems that have water flow rates of less than 18 gallons per-minute (gpm), a water right permit is required. Examples include:
Irrigation use (commercial or more than one acre).
Municipal and rural water use (more than 18 gpm).
Commercial and industrial use.
Fish and wildlife propagation/recreation use.
The distribution of water right permits in South Dakota can be seen in Figure 1.
When permitting applications increase substantially, there may be concerns about the overuse and depletion of water resources, particularly aquifers. To address this, the South Dakota legislature passed South Dakota Codified Law 46-6-3.1 in 1978 concerning water rights and the management of groundwater. The law essentially prevents the withdrawal of groundwater in excess of the average estimated annual recharge to the groundwater source. It is meant to ensure that groundwater supplies will be available in perpetuity to all domestic users and water right permit holders, and it is unlike any in many western states in that it recognized the importance of our groundwater resources for future generations.
In order to monitor groundwater recharge and withdrawals, the South Dakota Water Rights Program relies on pumping information provided by water permit holders, groundwater levels measured through the South Dakota Observation Well Network and its collection of nearly 1,600 monitoring wells, along with past and any future hydrologic studies completed by the South Dakota Geological Survey, the U.S. Geological Survey or others.
For more information, contact the South Dakota Department of Agriculture and Natural Resources Water Rights Program at 605-773-3352 or visit their website.