The Supplemental Nutrition Assistance Program (SNAP) was developed by the U.S. Department of Agriculture (USDA) Food and Nutrition Service (FNS) to help alleviate hunger in the United States.
SNAP provides nutrition benefits to supplement the food budget of needy families, so they can purchase healthy food and move towards self-sufficiency.
Accepting SNAP at the direct market farm or farmers market (DMFs, FMs) is an honorable step towards community food security and has potential to increase DMF and FM revenue.
SNAP EBT Program Organization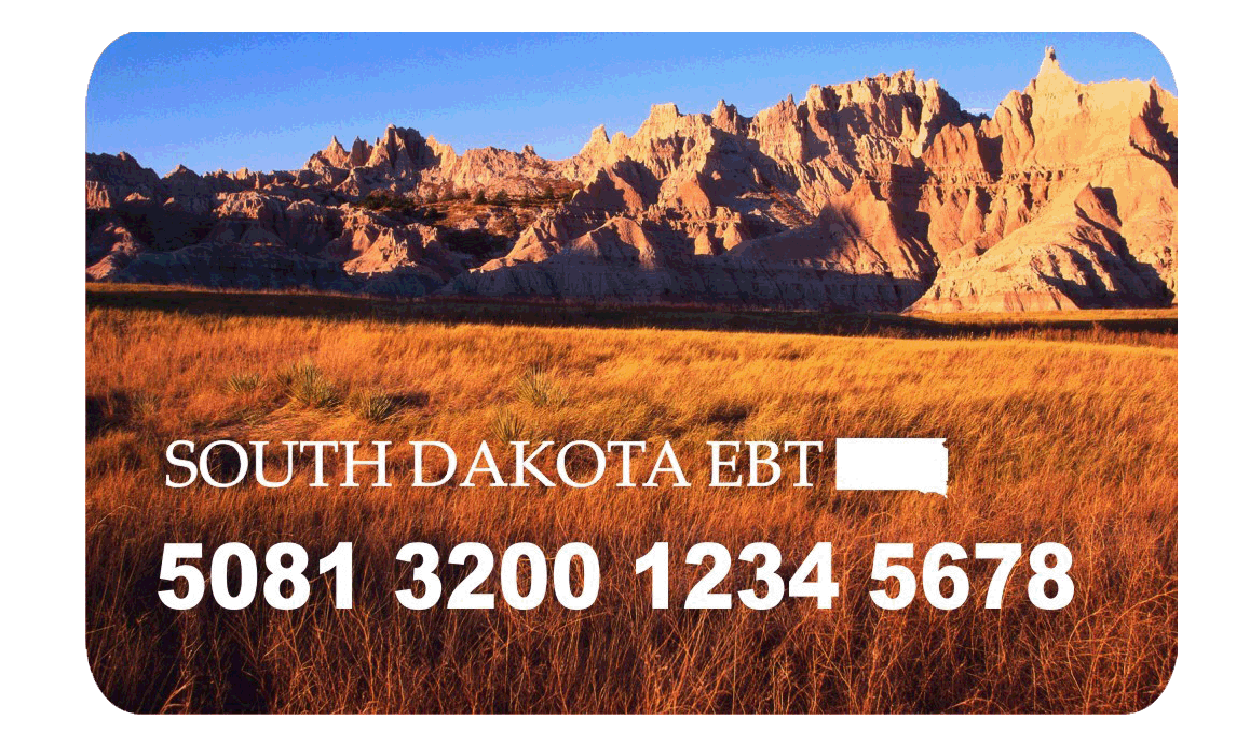 There are three key organizations to be familiar with when accepting SNAP Electronic Benefit Transfers (EBT) in South Dakota.
USDA FNS
Provides SNAP program oversight and guidance at a federal level. Manages and approves the application to become a SNAP-authorized DMF or FM to accept SNAP EBT.

S.D. Department of Social Services (DSS)
Administers the SNAP program for the state of South Dakota.

Third Party EBT Contractor
Performs EBT-related services (such as sales logistics, payments and answering client and retailer questions). Houses a supply of EBT devices available to DMFs and FMs after authorization by FNS. S.D. DSS has a third party under contract. This state EBT contractor is not static and is subject to change. DMFs and FMs may choose an EBT contractor different than the state's.
Before Obtaining an EBT Device
Establish a bank account.
The DMF or FM will need to establish a bank account (if one does not already exist) to accept all electronic purchases, including SNAP. Bank account information may be required in the SNAP authorization application process, so it is helpful to do this step first.

Apply for SNAP authorization.
To accept SNAP EBT, DMFs and FMs must first become SNAP-authorized by FNS. To do so, the owner or manager applies for authorization. The person applying must first have an active USDA eAuthentication account. There are two application tracks: 1) Store application and 2) Farmers market application. DMFs should choose the "Store Application" (1). DMFs and FMs may begin accepting SNAP EBT when the application is approved. Applications can take up to 45 days to process. Notification of authorization will be provided in writing. To access the application and register for a USDA account, visit the USDA FNS website. For questions, call the SNAP Retailer Service Center at 877-823-4369 (1).
EBT POS Device Options
It can take up to 30 days to lease or purchase and receive a POS device – the equipment used to process electronic transactions. FNS authorization must be approved before accepting SNAP. However, markets can begin the process of obtaining a POS device before the FNS application is approved. Once the DMF/FM is authorized, they will work with the third-party EBT contractor of their choice. There are several POS equipment options available to DMFs/FMs in South Dakota.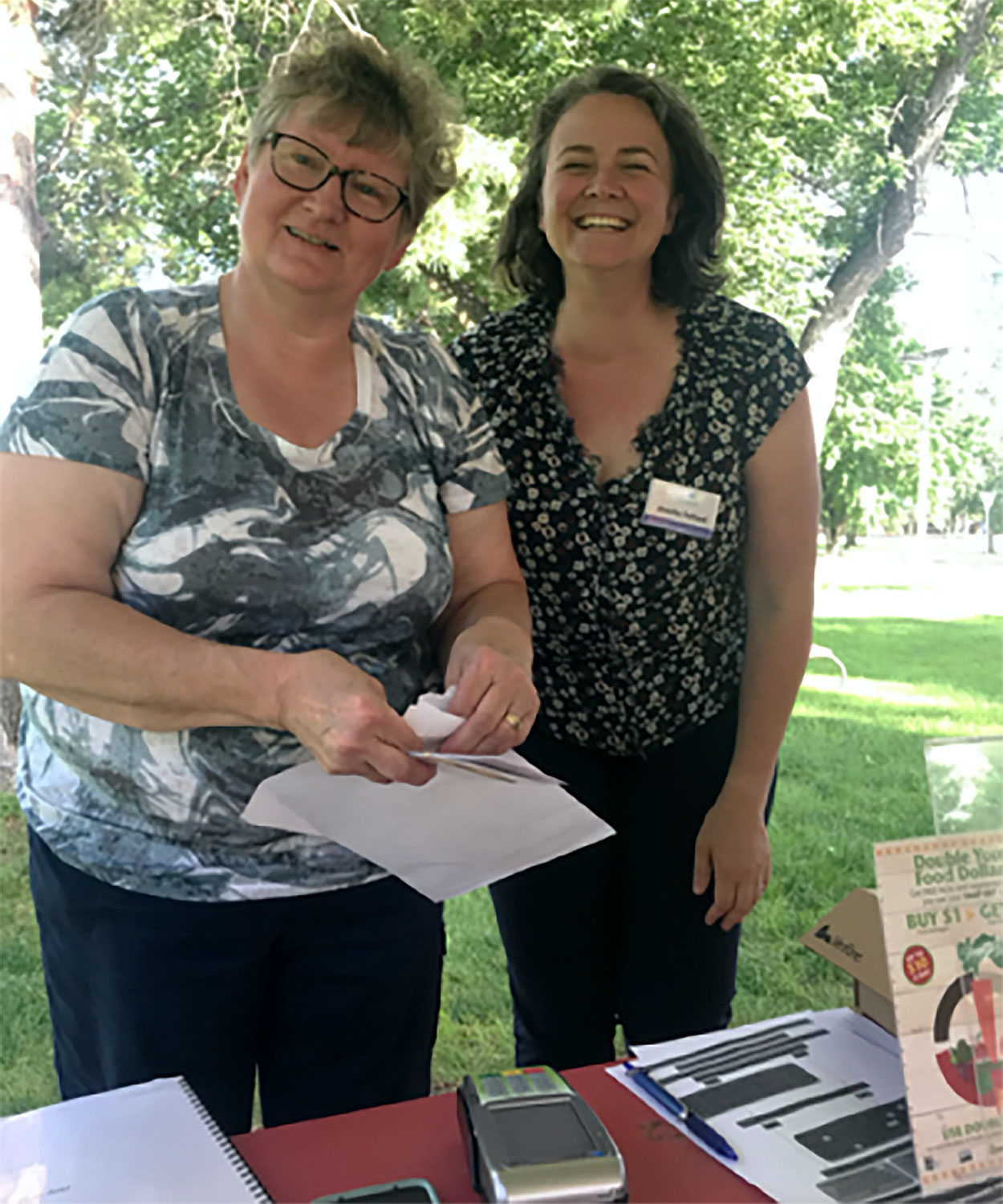 Wireless
Free, State-Provided Wireless POS Device
DMF/FM may obtain an EBT only device from the state's EBT contractor. Through USDA grant funding, S.D. DSS has pre-purchased several wireless devices to be offered on a first-come, first-serve basis to DMFs/FMs. However, DMFs/FMs are still responsible for monthly fees associated with the wireless device (approximately $45). These devices process SNAP EBT, but no other credit, debit or WIC transactions. This amount is only charged in months when transactions occur and is waived in non-selling season months.
This wireless device will function anywhere a normal cell phone would. It does not need access to an electrical outlet but is powered by two provided power packs. To find out if your DMF/FM is eligible for a device, contact the South Dakota EBT Administrator at EBT@state.sd.us.
Wired
Free, State-Provided Wired POS Device
This point-of-sale (POS) device is a non-wireless electronic device that only processes SNAP EBT transactions (no debit/credit/WIC). South Dakota provides one free EBT-only device per authorized DMF/FM. This option is not frequently utilized by farmers markets, because it requires access to electricity and a phone line. If a DMF has a stationary retail location with access to electricity and a phone line, this may be an option. Once the equipment is operational, the EBT contractor processes EBT transactions free of charge and distributes funds directly into the DMF/FM's bank account. To find out if your DMF/FM is eligible for this device, please contact the South Dakota EBT Administrator at EBT@state.sd.us.
Bluetooth
Free Bluetooth POS System Through MarketLink
Founded in 2013 in partnership with the USDA, MarketLink is a program of the National Association of Farmers Market Nutrition Programs (NAFMNP) that assists DMFs/FMs with accepting all electronic payment types, including SNAP EBT. In 2019, the USDA awarded NAFMNP a cooperative agreement to implement the 'free equipment program,' providing grant funding for equipment to DMFs/FMs (2).
Through the MarketLink grant program, DMFs/FMs apply to receive a free Bluetooth SNAP/EBT reader (compatible with any smart device). The grant provides one-year of free use of the TotilPay Go POS app, which processes payments. There is no per-transaction processing fee for SNAP EBT. Adding additional payment methods (credit/debit) is optional but comes with a fee of $.10 or $.15 per transaction, plus up to 2.6% of the sale. Printer requirements are waived, as receipts are provided via email or text (2).
To attain this option, the owner/manager follows three steps (2).
Apply for the grant program on the MarketLink website.
Apply for FNS authorization to accept SNAP (the same process as explained in Apply to be a SNAP-Authorized Farmers Market).
Apply for EBT Processing by the Novo Dia Group (TotilPay Go app).
When everything is approved, the market receives the equipment and begins accepting purchases. After the one-year grant period is over, DMFs/FMs are responsible for the cost of the TotilPay Go App license. In 2022, this cost is $191.40/year or $19.95/month. In this option, MarketLink and TotilPay take the place of "EBT Contractor" for sales logistics, payments and questions. To learn more about MarketLink and apply, visit the MarketLink website.
Should the market not apply for the MarketLink grant program or not be awarded, the TotilPay app could still be an option for SNAP, credit and debit sales. TotilPay offers special pricing for farmers markets. To learn more about Visit the TotilPay website to learn more.
Table 1. Comparison of SNAP EBT POS Device Options

POS Device
Who to Contact
Device Cost
Operational Cost
Site Necessities
Transactions Accepted
Wireless
S.D. Department of Social Services
Free, while supplies last
Approximately
$45 per month
Operational wherever cell phones operate
SNAP only
Wired
S.D. Department of Social Services
Free
Free
Electricity and phone line
SNAP only
Bluetooth
MarketLink
Free
Free for one year
Smart device
SNAP, Debit, Credit