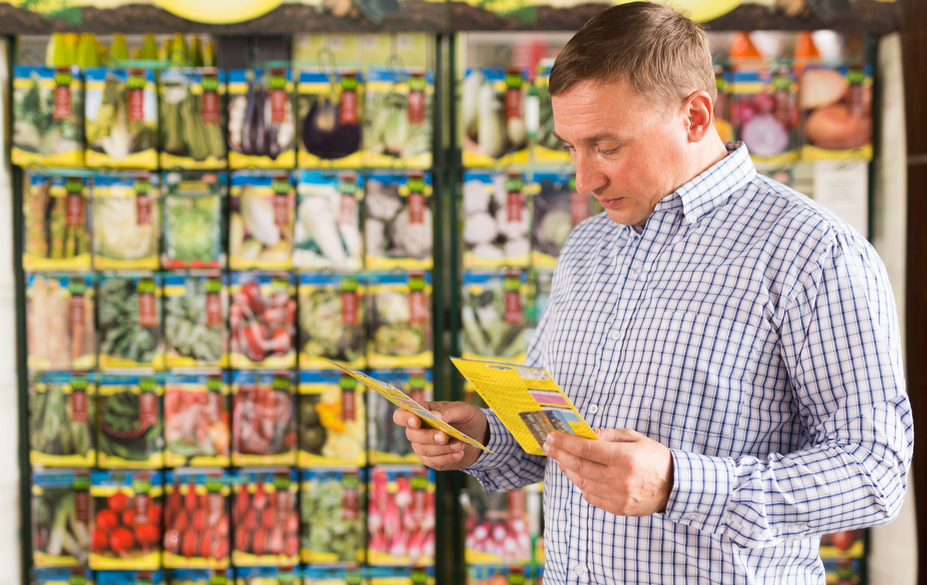 Did you know that Supplemental Nutrition Assistance Program (abbreviated as SNAP), participants in South Dakota may purchase seeds and edible plants to grow their own food? It's true. This is a great way for individuals and families to save money on food costs. A garden can be grown in yards or even small spaces, such as containers on an apartment patio. According to the USDA, for every $1 dollar spent on seeds and fertilizer, home gardeners can grow an average of $25 worth of produce. Growing food from seeds and plants makes SNAP benefits last longer, allowing recipients to double the value of their benefits over time.
The Supplemental Nutrition Assistance Program (formerly the Food Stamp Program) operates under the U.S. Department of Agriculture's Food and Nutrition Service (abbreviated as USDA FNS), and, in South Dakota, it is administered by the Department of Social Services. SNAP provides nutrition benefits to supplement the food budgets of individuals and families with low income to achieve a nutritionally adequate diet. An electronic benefits transfer (abbreviated as EBT) card is used for transactions at authorized SNAP retailers (food stores, farmers markets, and direct market farms). As of April 2023, nearly 10% of South Dakota households participated in SNAP, including 37,690 adults and 33,528 children. The average monthly household benefit was approximately $400.
Frequently Asked Questions
What are eligible uses of SNAP benefits?
The USDA FNS website defines the food items that may and may not be purchased with SNAP benefits. Allowable purchases include any food for the household, such as fruits and vegetables; meat, poultry, and fish; dairy products; breads and cereals; snack foods and non-alcoholic beverages; and seeds and plants that produce food for the household to eat.
Can SNAP benefits be used for plants and seeds?
Yes! SNAP benefits can be used to purchase seeds and plants that produce food for human consumption. For example, SNAP could be used for tomato seeds, pepper plants, fruit trees, and many others. Edible food producing roots, bushes, and bulbs are allowable, as are seeds and plants used to produce spices or herbs for cooking. Ornamental and non-edible plants and seeds are not eligible.
Can SNAP benefits be used for garden supplies?
No. Gardening soil, fertilizer, peat moss, and other non-food supplies needed to grow a garden are not eligible.
Can SNAP benefits be used for plant and herbal supplements?
No. If a product has a supplement facts label instead of a nutrition facts label it is not eligible. Supplements are intended to supplement the diet and are not considered to be foods. For example, garlic extracted from its natural form and sold as a softgel or capsule supplement with a supplement facts label is not eligible. Garlic heads, minced garlic, or dried garlic intended for seasoning food is eligible.
Where can I find SNAP retailers that sell plants and seeds?
Farmers markets and direct market farms may sell seeds and plants. Grocery stores also often sell seeds and plants in the springtime. Stores that sell plants but do not regularly sell food, such as garden centers, are less likely to be SNAP-authorized. The USDA FNS maintains a map tool on their SNAP Retailers Locator website, which allows users to locate SNAP-authorized retailers by entering an address or zooming into a location. The map cannot be filtered to show only retailers that sell plants and seeds. You may also look for a "SNAP Accepted Here" sign upon entry of a store or market.
What if a cashier refuses to sell plants or seeds?
If you are told by a cashier at a SNAP-authorized retailer that you cannot use SNAP benefits to purchase food-producing plants or seeds, it is likely due to a lack of training or a computer programming error. You may advocate for your purchase by asking to talk to a manager, and, if needed, sharing the list of SNAP-eligible purchases from this article, the DSS website, or USDA FNS website.
How can I become a SNAP-authorized retailer?
For details on becoming a SNAP-authorized retailer, view chapter seven of the Farmers Market Resource manual, titled "Accepting Electronic Purchases and SNAP at the Farmers Market," or view the article, SNAP EBT Devices for the Farmers Market or Direct Market Farmer.
How can I learn more about food gardening in South Dakota?
Utilize resources from SDSU Extension to learn more about the fruits, vegetables and herbs that grow best in South Dakota. Under SDSU Extension website's Garden and Yard community, visit the Fruits section or the Vegetables section to learn more.
References and Resources