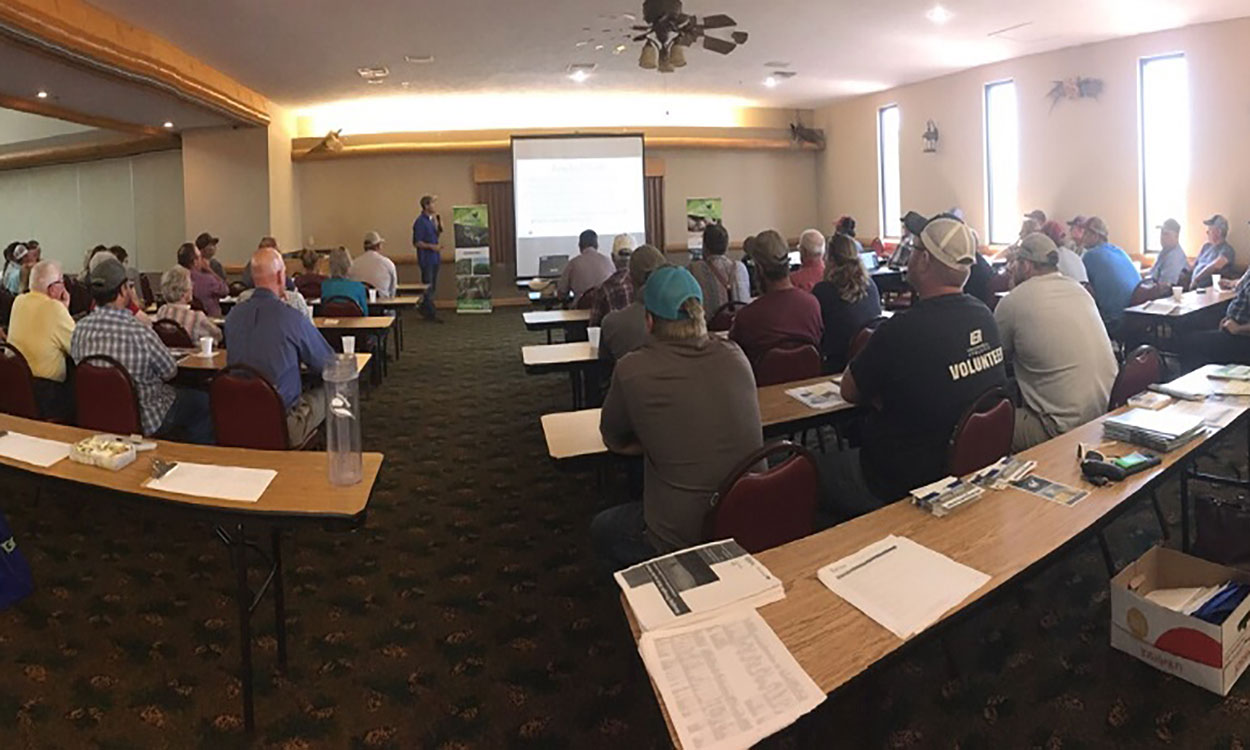 BROOKINGS, S.D. - SDSU Extension will host drought management meetings across South Dakota May 10-12.
"As of April 26, more than 70% of South Dakota is experiencing drought conditions as we start our 2022 growing season," said Laura Edwards, SDSU Extension State Climatologist. "Recent rainfall has helped to improve drought or prevent worsening conditions in the short term, but the summer season outlook continues to favor warm and dry conditions."
Meeting Dates and Locations
Drought management meeting times and locations are as follows:
Topics covered at the meetings will include economic resources in the form of budget calculators and other tools, weather and climate outlook for the growing season, estimating grazing losses, and information on federal assistance through the U.S. Department of Agriculture Farm Service Agency.
Additional SDSU Extension staff will be available to address other topics of interest to producers.
"South Dakota farmers and ranchers have already had to make some difficult decisions in the last two years. We hope to bring some information and resources to help producers think through even more challenging decisions in this third year of drought." 
— Heather Gessner, SDSU Extension Livestock Economics Field Specialist
Free water testing is available to producers with concerns about water quality. Attendees are encouraged to bring samples to be tested for livestock suitability during the meetings. Water samples for testing should come in a clean, enclosed container, such as a water bottle or a jelly jar.
There is no fee to attend the program and early registration is not required.
For more information, visit the SDSU Extension events page or contact Laura Edwards, SDSU Extension State Climatologist, at Laura.Edwards@sdstate.edu or 605-626-2870.