Written collaboratively by Chris Zdorovtsov (former SDSU Extension Community Vitality Field Specialist), Shawn Burke (former SDSU Extension Native American Program Director), Rachel Lindvall (former SDSU Extension Family & Community Health Associate) and Marcella Gilbert (former SDSU Extension Community Vitality Field Specialist).
Highlighted Projects
Cheyenne River Extension Food Projects
Earlier in the year (2014), SDSU/Cheyenne River Extension made collaborative efforts with the Cheyenne Eagle Butte school administration and facilities department to work out a positive relationship to create a school garden on campus. Plants include vegetables, herbs and flowers. Fundraising for local support of the garden has resulted in donations from three local banks in town which helped purchase soil and plants. Other donations from local businesses and surrounding ranchers include materials for garden beds, paint and manure. This project will continue through the summer since more garden beds are planned on campus
NRC Enhanced Garden Project: A Model for Other Communities
In 2012, National Relief Charities (NRC) supported family and community gardens on the Pine Ridge, Lower Brule and Crow Creek reservations. This resulted in 146 healthy gardens for community members. In 2013, NRC supported individual gardens on the Pine Ridge Reservation and 24 community gardens on the Pine Ridge, Rosebud, Cheyenne River, Yankton Sioux and Crow Creek reservations. This resulted in 108 gardens for the communities.
Rosebud Extension Youth Food Programs
Despite a cool, wet start to the 2014 growing season a whole crop of gardeners; young and old; experienced and novice are enthusiastic about their gardening ventures. Rosebud Extension, along with partners at Sinte Gleska University are serving up new techniques and plenty of advice and support for gardeners at all levels through group and individual year-round programming.
Food From the Ground Up
2013 Boys and Girls Club and other youth gardening programs on the Rosebud Reservation.
Native Gardening Resources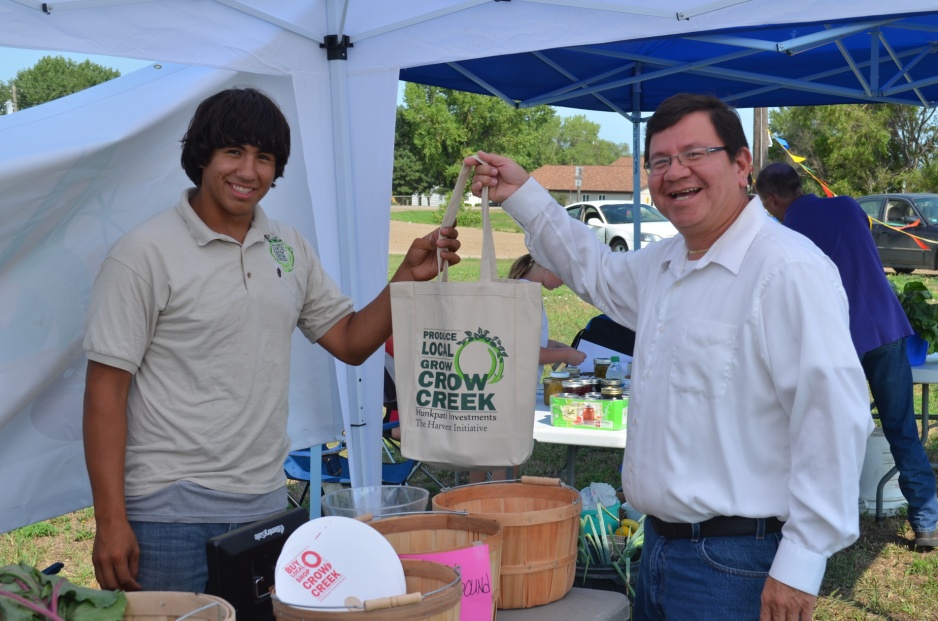 The books and links below are resources that provide background information, techniques and historical context on Native gardening.
Research & Reports
THE MEDICINE WHEEL NUTRITION INTERVENTION: A DIABETES EDUCATION STUDY WITH THE CHEYENNE RIVER SIOUX TRIBE, Sept., 2009.
By Kendra K. Kattelmann, PhD, RD, Professor and Director Didactic Program in Dietetics, SDSU, Kibbe Conti, MS, RD, Graduate Student, and Cuirong Ren, PhD, Professor of Statistics, SDSU
The objective of this study was to determine if Northern Plains Indians with type 2 diabetes mellitus who are randomized to receive culturally adapted educational lessons based on the Medicine Wheel Model for Nutrition in addition to their usual dietary education will have better control of their type 2 diabetes than a non-intervention, usual care group who received only the usual dietary education from their personal providers.
On Facebook?
"Like" Rosebud Extension: We seek to encourage Economic Development, Sustainable Lifestyles and Youth Leadership in the communities of the Rosebud (Sicangu) Reservation and its surrounding environs.