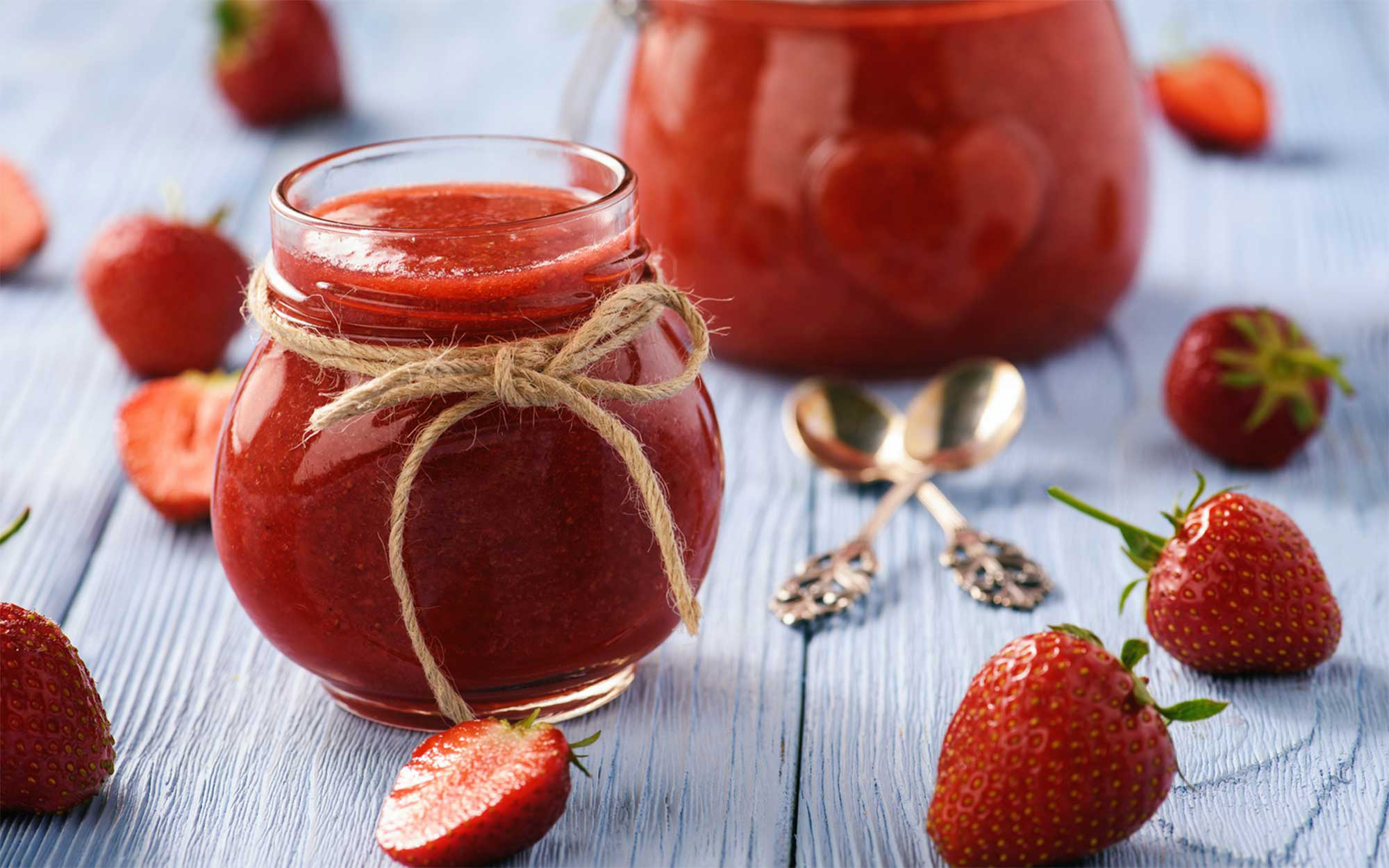 Originally shared by Megan Erickson, former SDSU Extension Nutrition Field Specialist.
Try this research-tested recipe for freezer berry jam courtesy of the National Center for Home Food Preservation.
Ingredients
2 cups, Strawberries or blackberries, crushed
4 cups, Sugar
1 package, Powdered pectin
1 cup, Water
Yield: Makes about 5 or 6 half-pint jars.
Directions
To Prepare
Sort and wash ripe berries; drain well. Remove caps and stems. Crush berries.
Jam
In a large mixing bowl, mix together berries and sugar. Let stand for 20 minutes, stirring occasionally.
Dissolve pectin in water and boil for 1 minute.
Add pectin solution to berry and sugar mixture; stir for 2 minutes.
Pour jam into freezer containers or canning jars, leaving ½-inch headspace. Cover containers and let stand at room temperature for 24 hours. Store in refrigerator for up to 3 weeks or in the freezer for up to a year.
Storage Tip: Once opened, jam should be stored in the refrigerator and used within a few days.
SDSU Extension recommends using evidence-based recipes when engaging in food preservation at home. The recipe above has been research-tested and provided by the National Center for Home Food Preservation. Do not modify ingredients.