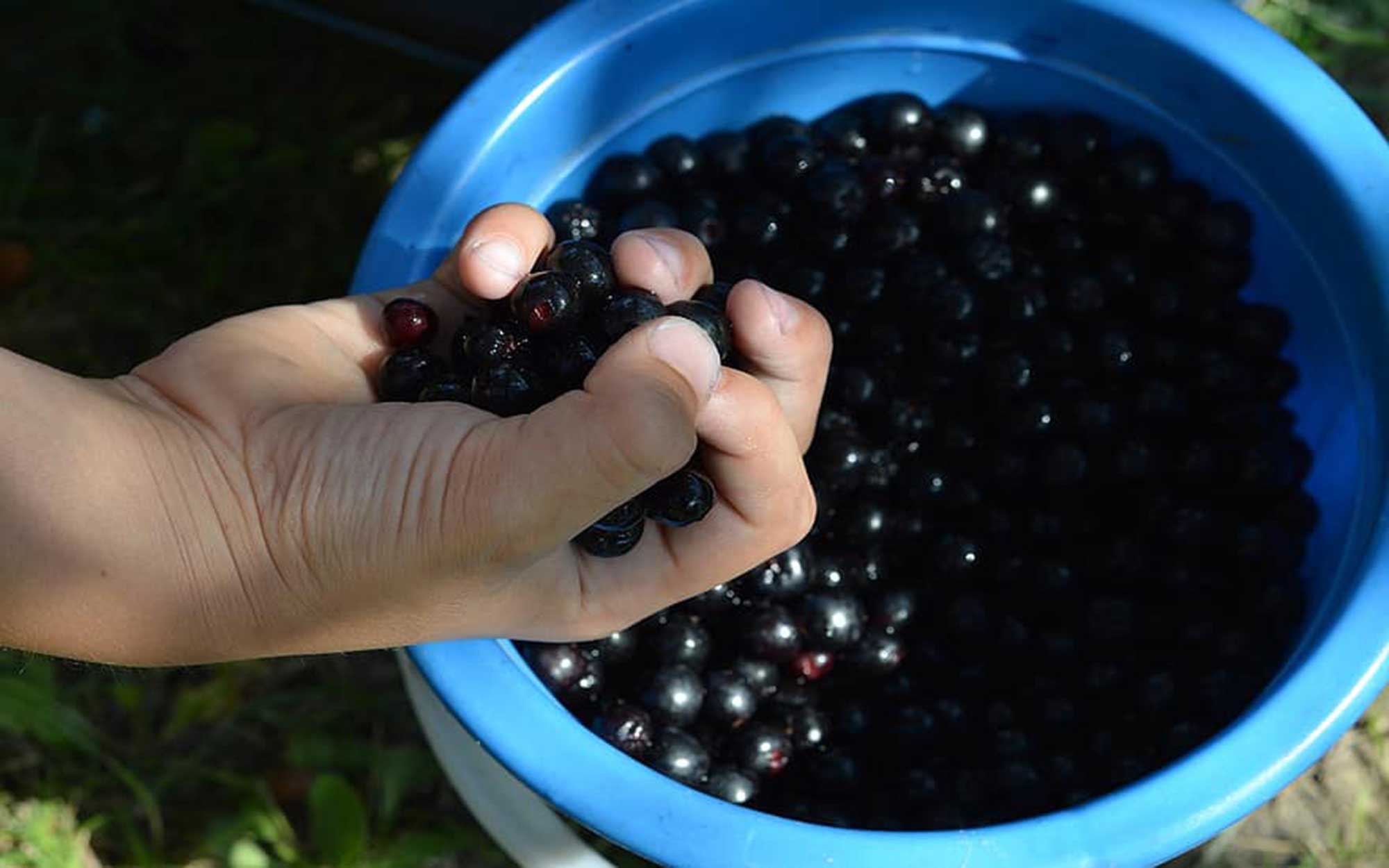 Originally shared by Megan Erickson, former SDSU Extension Nutrition Field Specialist.
Try this research-tested recipe for chokecherry syrup courtesy of University of Wyoming Cooperative Extension.
Ingredients
4 cups, Chokecherry juice
4 cups, Sugar
1 package, Powdered pectin
Yield: Half-pint jars.
Directions
To Prepare
Wash fruit. Place fruit, including stems and pits, in a large saucepan and barely cover with water. Heat to a boil and reduce the heat so fruit gently boils. Cook for 10 minutes or until soft. Fruit can be crushed as it cooks. Then strain all cooked fruit juice through a jelly bag or several layers of cheese cloth.
Syrup
Measure 4 cups of juice into a large saucepan.
Combine juice, sugar, and pectin in saucepan; boil until mixture coats a metal spoon.
Pour hot mixture immediately into hot, half-pint jars, leaving ¼-inch headspace. Secure lids and process in a water bath canner for 5 minutes (Altitudes above 1,000 ft require an increase in processing time).
Canning Tips
Preparation
Dampen the jelly bag before adding fruit juice.
Wipe rim clean of any food particles to ensure the jar seals properly.
Instructions on water bath canning can be found in this resource.
Adjusting for Altitude

Altitude (feet)

Water Bath (minutes added)

1,001-2,000

5 minutes

2,001-4,000

5 minutes

4,001-6,000

5 minutes

6,001-8,000

10 minutes

8,001-10,000

10 minutes
SDSU Extension recommends using evidence-based recipes when engaging in food preservation at home. The recipe above has been research-tested and provided by University of Wyoming Cooperative Extension. Do not modify ingredients.