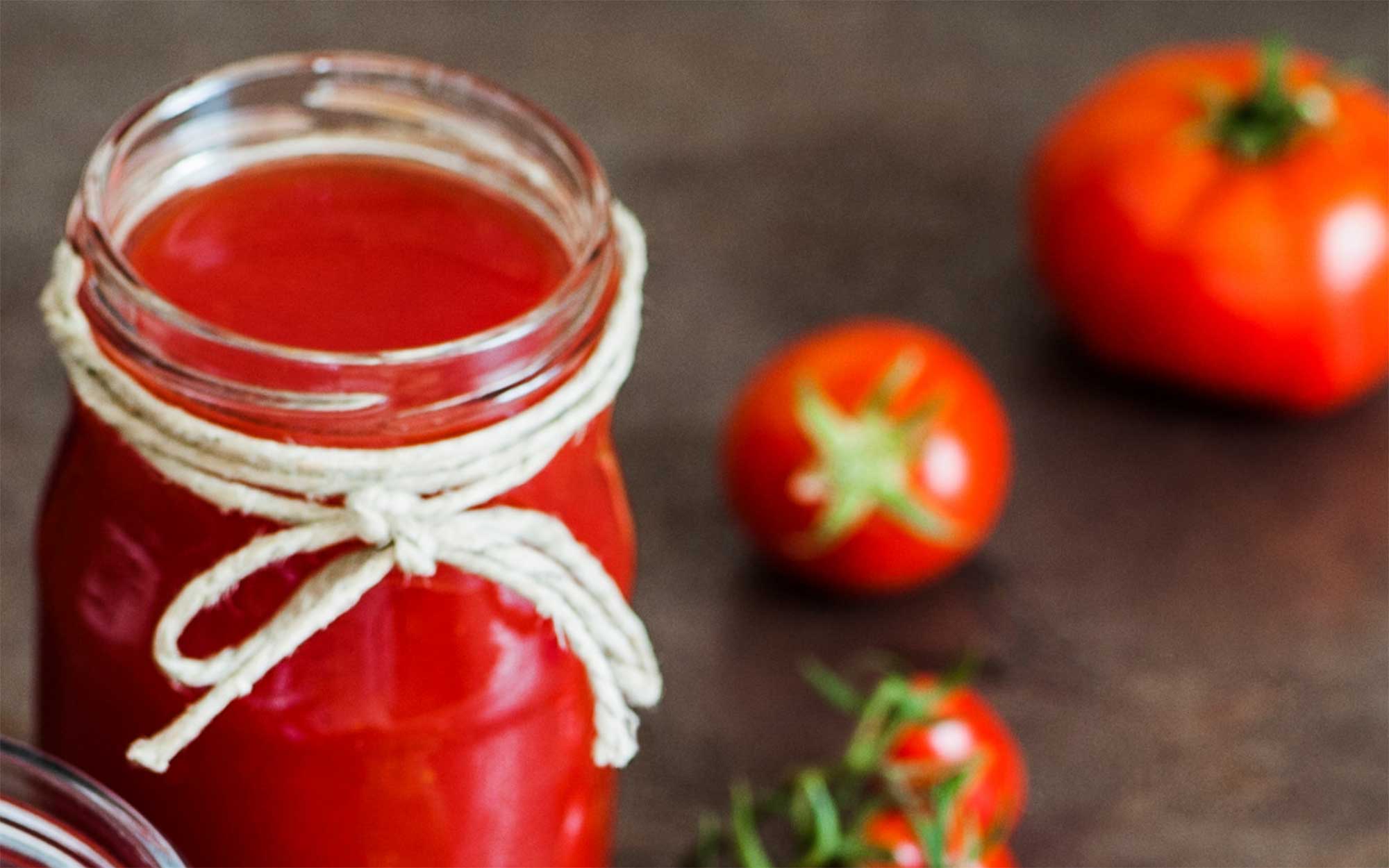 Originally shared by Megan Erickson, former SDSU Extension Nutrition Field Specialist.
Try this research-tested recipe for canned tomatoes packed in tomato juice courtesy of the National Center for Home Food Preservation.
Ingredients
21 pounds, Tomatoes, whole or halved
14 tablespoons, Bottled lemon juice
7 teaspoons, Salt (optional)
Yield: Makes about 7 quarts.
Directions
To Prepare
Wash tomatoes. Dip in boiling water for 30 to 60 seconds, or until skins split, then dip in cold water. Slip off skins and remove cores. Leave whole or halved.
Tomatoes
Raw pack or hot pack in jars with 2 tablespoons of lemon juice to each quart (1 tablespoon per pint jar). One teaspoon of salt can be added to each jar, if desired.

To raw pack: Heat tomato juice in a saucepan. Fill jars with raw tomatoes, leaving ½-inch headspace. Cover tomatoes in the jars with hot tomato juice, leaving ½-inch headspace.
To hot pack: Put tomatoes in a large saucepan and add enough tomato juice to completely cover them. Boil tomatoes and juice gently for 5 minutes. Fill jars with hot tomatoes and add hot tomato juice to the jars to cover the tomatoes, leaving ½-inch headspace.

Secure lids and process in a water bath canner for 85 minutes (Altitudes above 1,000 ft require an increase in processing time).
*To reduce processing time, this recipe may be pressure canned. Visit the National Center for Home Food Preservation for directions on pressure canning.
To learn more about canning tomatoes, watch our Common Questions About Canning Tomatoes video!
Canning Tips
Preparation
Make sure to acidify the tomatoes before canning, as this ensures harmful toxins cannot grow.
Instructions on water bath canning can be found in this resource.
Adjusting for Altitude

Altitude (feet)

Water Bath (minutes added)

0-1,000

0 minutes

1,001-3,000

5 minutes

3,001-6,000

10 minutes

6,001+

15 minutes
SDSU Extension recommends using evidence-based recipes when engaging in food preservation at home. The recipe above has been research-tested and provided by the National Center for Home Food Preservation. Do not modify ingredients.