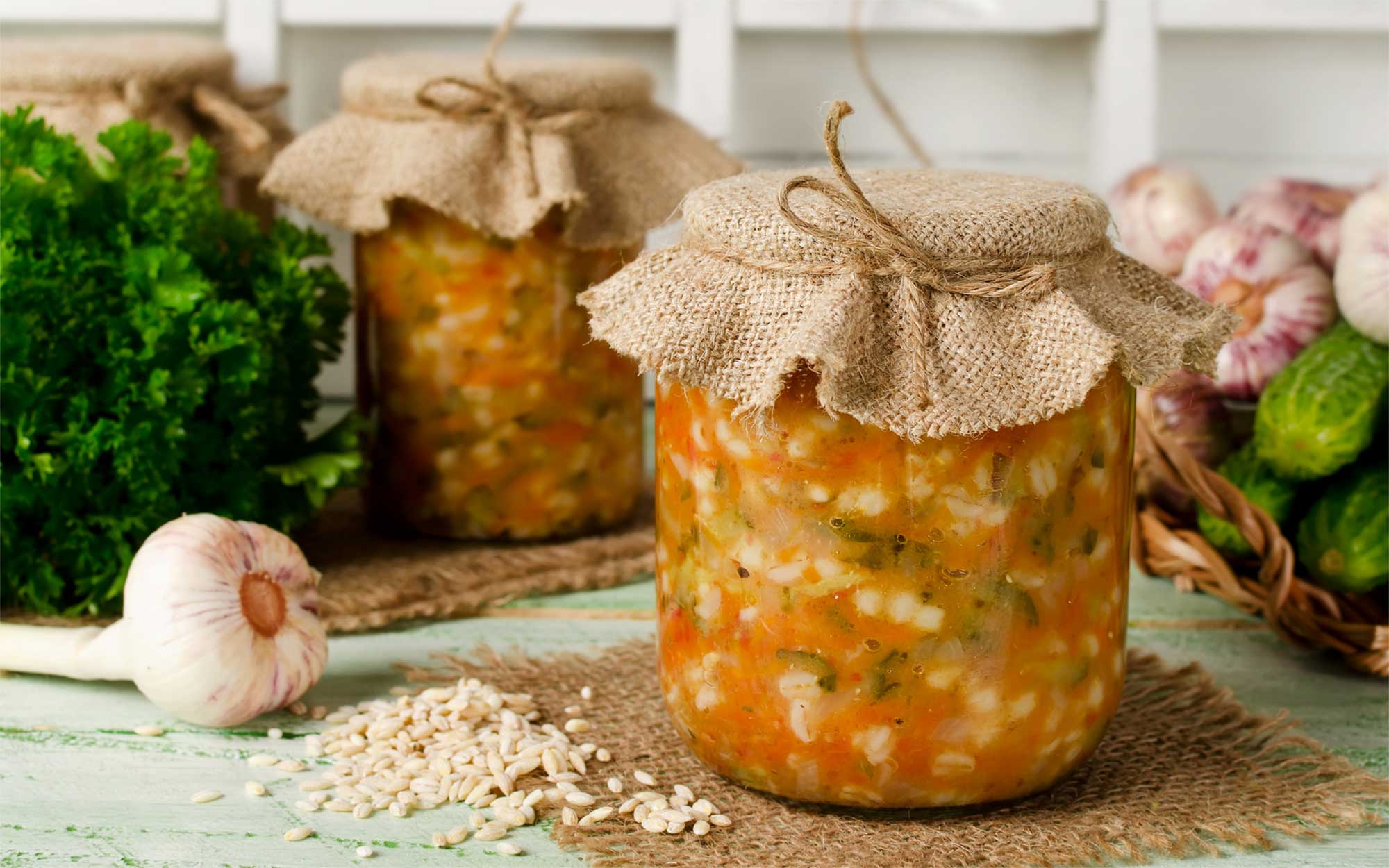 Originally shared by Megan Erickson, former SDSU Extension Nutrition Field Specialist.
Try this research-tested recipe for canned soup courtesy of the National Center for Home Food Preservation.
Ingredients
Yield: Quart or pint jars.
Directions
To Prepare
Select, wash, and prepare vegetables, meat and seafoods as described for the specific foods in their own canning instructions. Cover meat with water and cook until tender. Cook meat and remove bones. Cook vegetables as described for a hot pack. For each cup of dried beans or peas, add 3 cups of water, boil 2 minutes, remove from heat, soak 1 hour, and heat to boil. Drain.
Canning Soup
Combine solid ingredients with meat broth, tomatoes, or water to cover. Boil 5 minutes.
Salt to taste. Fill jars halfway with solid mixture. Add remaining liquid, leaving 1-inch headspace.
Secure lids and process in a pressure canner (60 minutes for pints and 75 minutes for quarts) following the recommended pressures below.
Canning Tips
Preparation
Do not add noodles or other pasta, rice, flour, cream, milk, or other thickening agents before canning home soups. They can be added when the canned soup is opened and prepared for serving.
Instructions on pressure canning can be found in this resource.
Adjusting Pressure for Altitude

Altitude

Dial-Gauge
(Lbs. Pressure)

Weighted-Gauge
(Lbs. Pressure)

0-1,000

11

10

1,001-2,000

11

15

2,001-4,000

12

15

4,001-6,000

13

15

6,001-8,000

14

15

8,001-10,000

14

15
SDSU Extension recommends using evidence-based recipes when engaging in food preservation at home. The recipe above has been research-tested and provided by the National Center for Home Food Preservation. Do not modify ingredients.