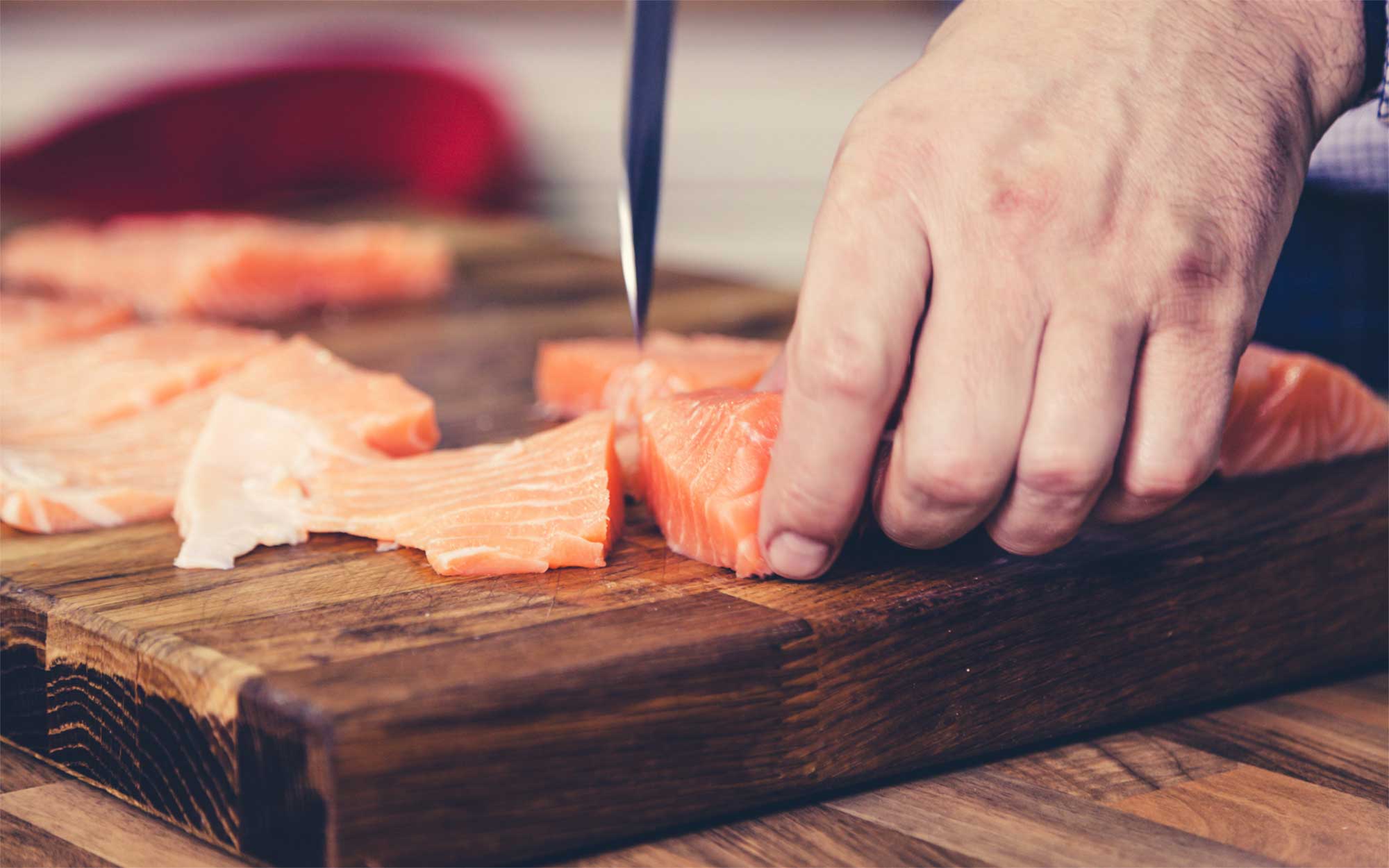 Originally shared by Megan Erickson, former SDSU Extension Nutrition Field Specialist.
Try this research-tested recipe for canned fish courtesy of the National Center for Home Food Preservation.
Ingredients
Fish (Blue, Mackerel, Salmon, Steelhead, Trout, and other fatty fish, except tuna)
Salt (optional)
Yield: Pint jars.
Directions
To Prepare
Remove head, tail, fins, and scales. Wash and remove all blood. Cut cleaned fish into 3 ½ inch lengths.
Canning Fish
Fill pint jars, skin side next to glass, leaving 1-inch headspace.
Add 1 teaspoon of salt per pint, if desired. Do not add liquids.
Secure lids and process in a pressure canner (100 minutes for pints) following the recommended pressures below.
Canning Tips
Preparation
Glass-like crystals of magnesium ammonium phosphate sometimes form in canned salmon. The formation of these crystals cannot be prevented during home canning, but they usually dissolve when heated and are safe to eat.
Instructions on pressure canning can be found in this resource.
Adjusting Pressure for Altitude

Altitude

Dial-Gauge
(Lbs. Pressure)

Weighted-Gauge
(Lbs. Pressure)

0-1,000

11

10

1,001-2,000

11

15

2,001-4,000

12

15

4,001-6,000

13

15

6,001-8,000

14

15

8,001-10,000

14

15
SDSU Extension recommends using evidence-based recipes when engaging in food preservation at home. The recipe above has been research-tested and provided by the National Center for Home Food Preservation. Do not modify ingredients.