Regardless of the time of year, it is critical to be thinking about the next drought before we are in the next drought. How are you going to manage your operation so that you move from simply reacting to a water shortage (a "crisis") to being proactive? Drought has lasting impacts on all the systems that are in place on an operation – from your soil and water, to your forage and livestock.
Breaking the Hydro-Illogical Cycle
This is a key concept discussed by Donald Wilhite (2012), the founding director of the National Drought Mitigation Center at the University of Nebraska-Lincoln. Specifically, Wilhite says that "Vulnerability to drought is often the direct result of poor planning and resource management." The worst time to be planning for a drought or dry conditions is when you are experiencing them. That said, it is important to consider the ways in which you can break the "Hydro-Illogical Cycle" outlined in Figure 1. There are several ways to break the cycle. Let's take a look at some key things to consider.
Drought Monitoring Resources
First, what are you doing on your operation for drought monitoring? The following websites and resources are available to help:
All these resources allow you to pull information about precipitation, temperature, soil moisture, snow pack, vegetation responses and forage production predictions. It can also be beneficial to go back into the historical archives available on many of these sites and assess if the recorded data (e.g. precipitation amounts and number of days of rain), matches up with what you remember about the conditions on your operation. Familiarizing yourself now with these tools is one step you can do to move from being reactive to proactive under a moisture shortage.
Creating a Drought Plan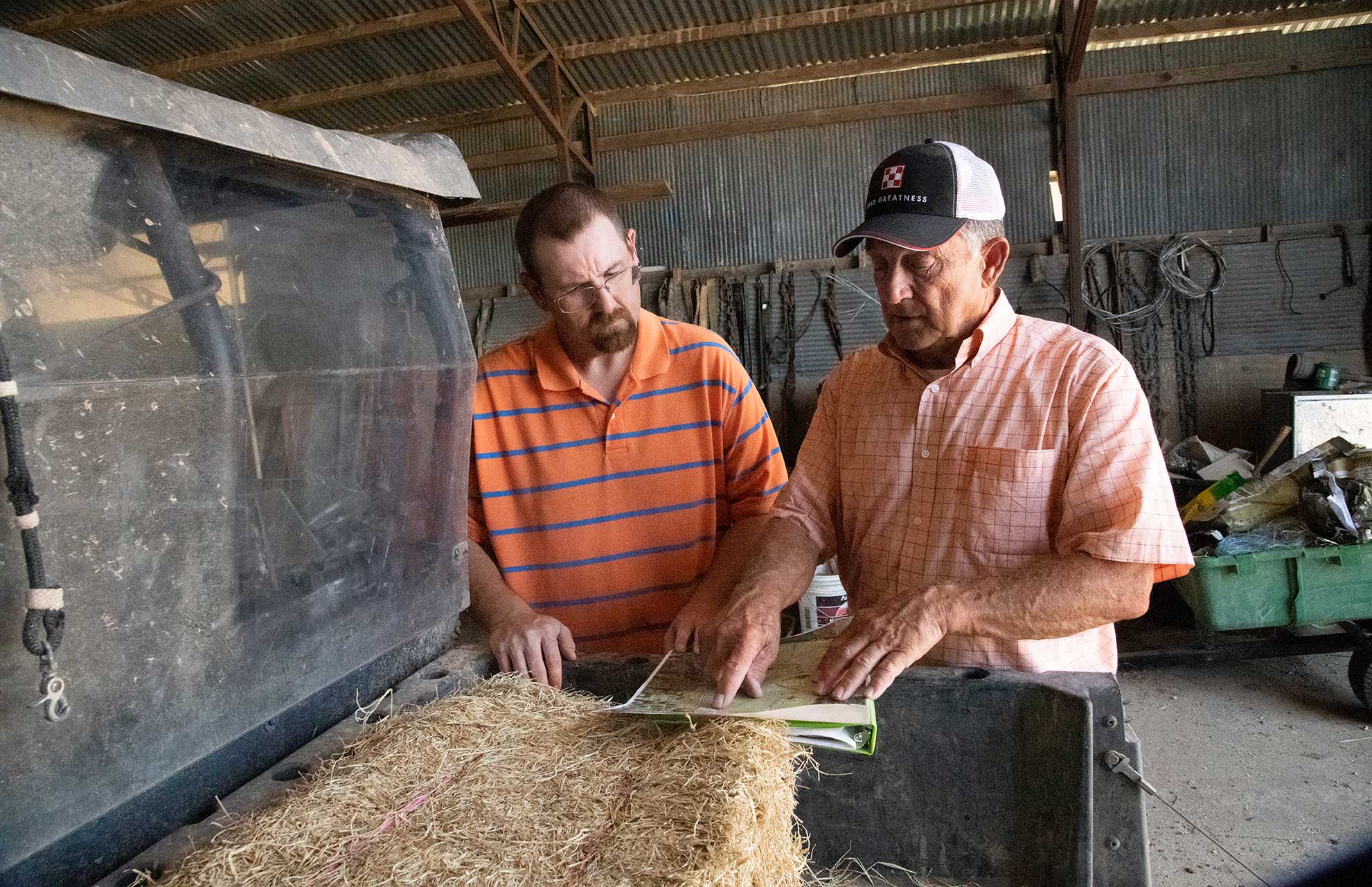 Secondly, do you have a drought plan? A drought plan (or "limited moisture plan") is just one tool in your toolbox for dealing with a moisture shortage (UNL). A drought plan should include clear communication with your partners. Who else is on the operation needs to know what is going to happen, why it is happening, and when it is going to happen? Further, a drought plan should also answer these questions:
Does your drought plan and the actions it entails relate to your ranch vision and objectives?
What are the strengths, weaknesses, opportunities, and threats (SWOT) associated with a moisture shortage?
Have you conducted an inventory of ranch resources?
What are the critical/trigger dates you are going to implement for decision making?
Another component of a drought plan is a monitoring schedule. What are you monitoring, when and how? Is the U.S. Department of Agriculture Natural Resources Conservation Service (NRCS) or SDSU Extension involved in helping you set this up?
One more component to consider is what your management strategies are going to be – not just during a moisture shortage, but before and after.
Lastly, a strong drought plan will allow you to continually review and revise it. Having a drought plan is a step in the right direction towards making your operation climate ready. Further, reflection on your drought plan is critical to moving out of the Hydro-Illogical Cycle, as are resources and partners. If you need help developing a drought plan, contact your local NRCS or SDSU Extension office.
References
Hanberry, Brice; Reeves, Matt C.; Brischke, Andrew; Hannemann, Mike; Hudson, Tipton; Mayberry, Richard; Ojima, Dennis; Prendeville, Holly R.; Rangwala, Imtiaz. 2019. Managing Effects of Drought in the Great Plains. In: Vose, James M.; Peterson, David L.; Luce, Charles H.; Patel-Weynand, Toral, eds. Effects of drought on forests and rangelands in the United States: translating science into management responses. Gen. Tech. Rep. WO-98. Washington, DC: U.S. Department of Agriculture, Forest Service, Washington Office. 141-164. Chapter 7.
UNL - University of Nebraska-Lincoln. Managing drought risk on the ranch: a planning guide for Great Plains ranchers.
Wilhite, Donald. 2012. Breaking the Hydro-Illogical Cycle: Changing the paradigm for drought management. University of Nebraska-Lincoln.