Written by Cindy Schnabel, South Dakota State University (SDSU) Extension Horticulture Assistant and Master Gardener, under the direction and review of Kristine Lang, SDSU Assistant Professor and Consumer Horticulture Extension Specialist.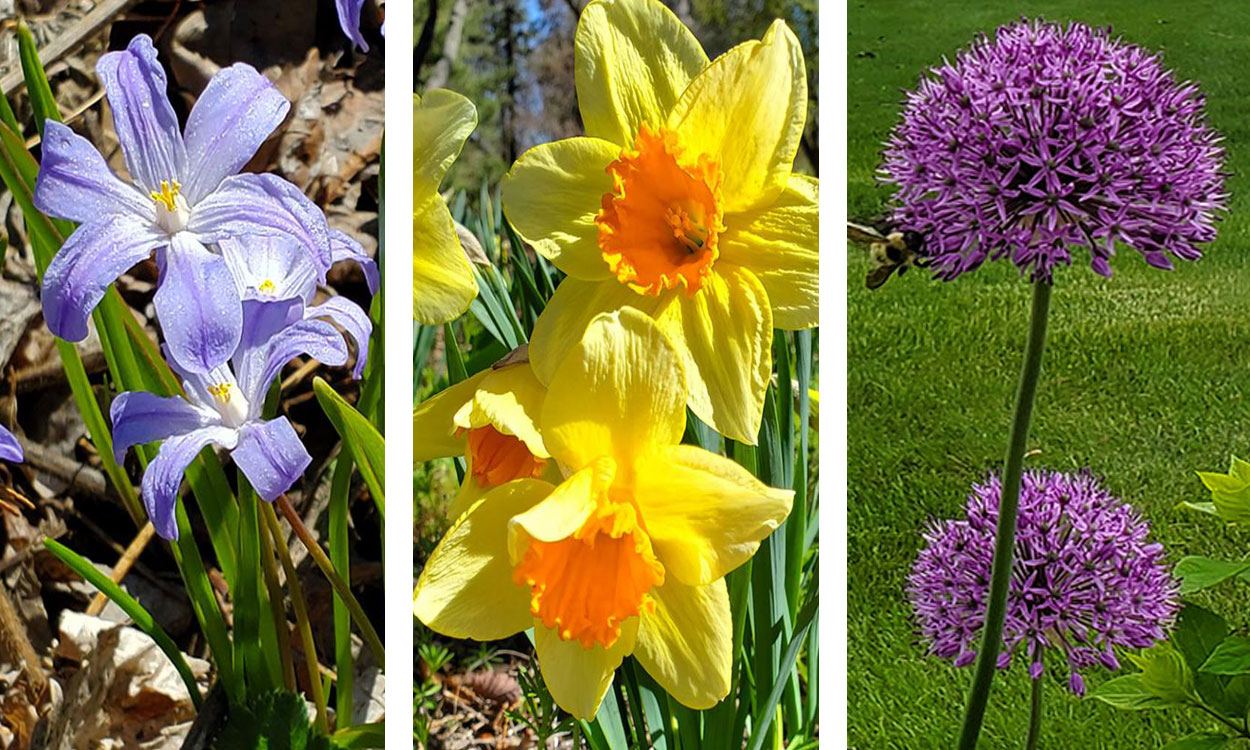 Fall is the time to plant cold-hardy bulbs in South Dakota gardens. This will ensure your landscape will have a variety of color, size, and bloom types the following season. Take some time in the fall to plan and plant cold-hardy bulbs, and you will reap the rewards come springtime.
When to Plant
Planting time is generally mid-September through mid-October. A good rule of thumb to know when to begin is if the nighttime temperatures stay in that 40 to 50-degrees Fahrenheit range. It is best to have the bulbs in the ground four to six weeks before the ground freezes. The sooner you get those bulbs into the ground the better. This allows enough time for the roots to become established.
Planting Bulbs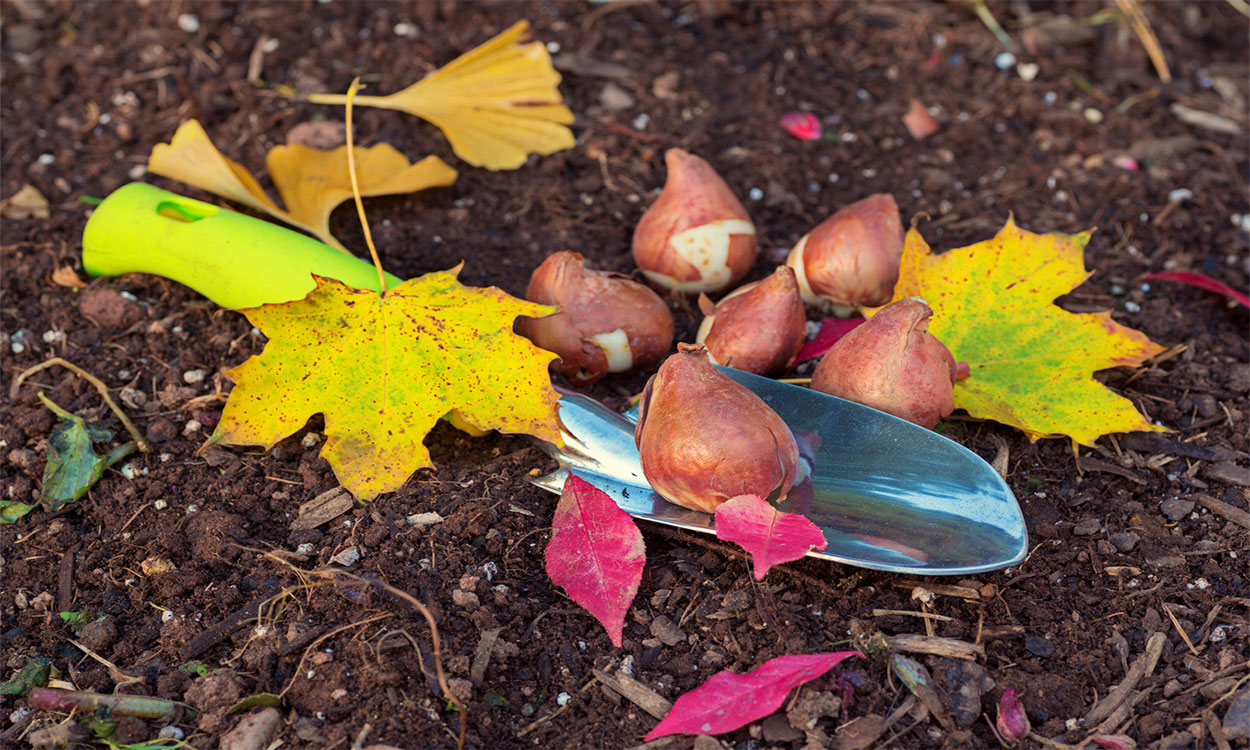 The location you choose for planting bulbs should have at least 6 hours of direct sunlight. Note: there are a few exceptions to this rule (see the list below). Since many bulbs emerge early in the spring before leaves fill the trees, you can even plant under trees. In general, soil for bulbs should be rich with organic matter or compost and be well-drained. Soggy soil will cause the bulbs to rot.
To prepare your fall planting bed, remove weeds and other garden plants and loosen the soil to a depth of approximately 12 inches. This is also a good time to mix compost in with the soil to provide much-needed nutrients and aid in moisture retention the following season.
Bulbs come in a wide variety of shapes and sizes, so not all bulbs can be planted at the same depth. The rule of thumb for planting any bulb is to plant the bulb two to three times as deep as the bulb diameter (width). Spacing is important too. The larger the bulb the more space it will need to grow. As an example, tulips will need to be planted four to eight inches apart. Crocuses can be placed three inches apart. Always make sure that the pointed shoot-tip of the bulb is facing up when it goes into the soil. Detailed planting advice is available on the SDSU Extension website.
Cold Hardy Bulbs for South Dakota
Crocus
(Crocus)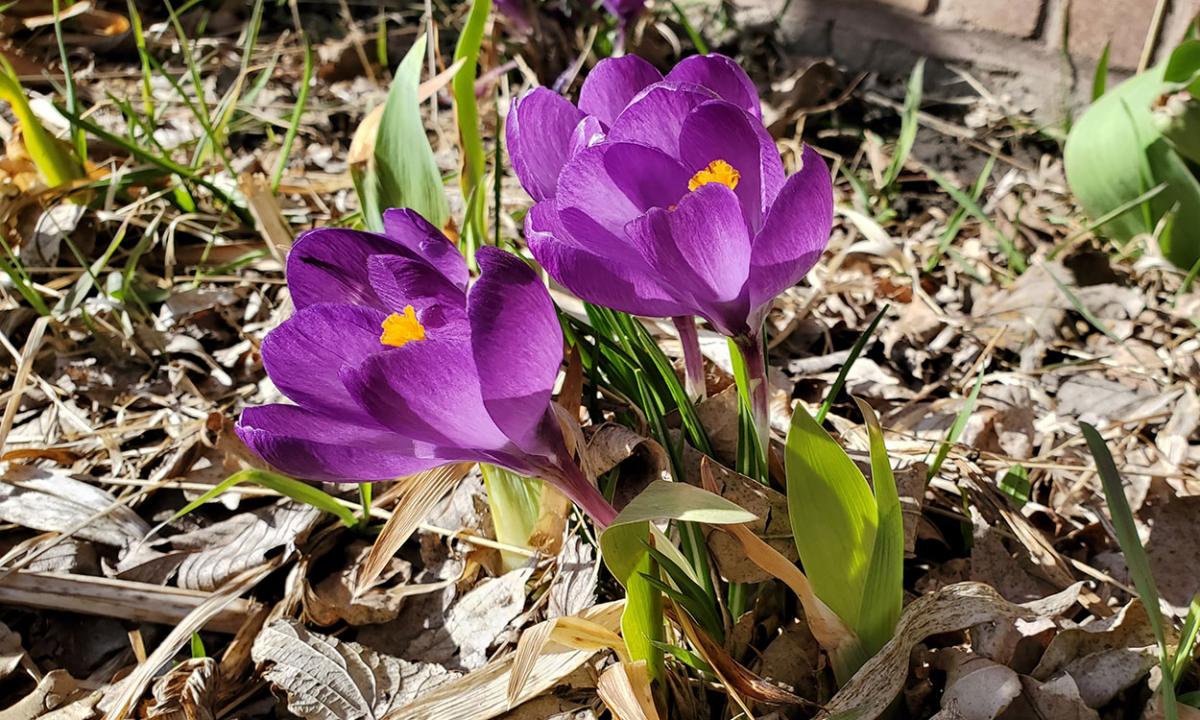 Crocuses should be plant when the soil temperature is below 60 degrees. Pick out a sunny location and space them three to four inches apart. They look stunning when planted in large groups of 20-30 bulbs. They like damp soil in the spring and fall, but a dry, warm spot in the summer. Hungry animals will eat about anything, but these are one of the last bulbs rabbits, voles and squirrels bother.
Daffodil
(Narcissus)
Daffodils are a very popular flower and are easily recognizable by their trumpet-shaped flowers. You can find fragrant, double flowers and a variety of colors other than the widely recognized yellows. Plant these in a sunny location with good drainage. The soil temperature should be below 60 degrees at time of planting. Daffodils need a fair amount of water during its peak growing period. After blooming, allow the foliage to die back naturally.
Fritillaria
(Fritillaria meleagris)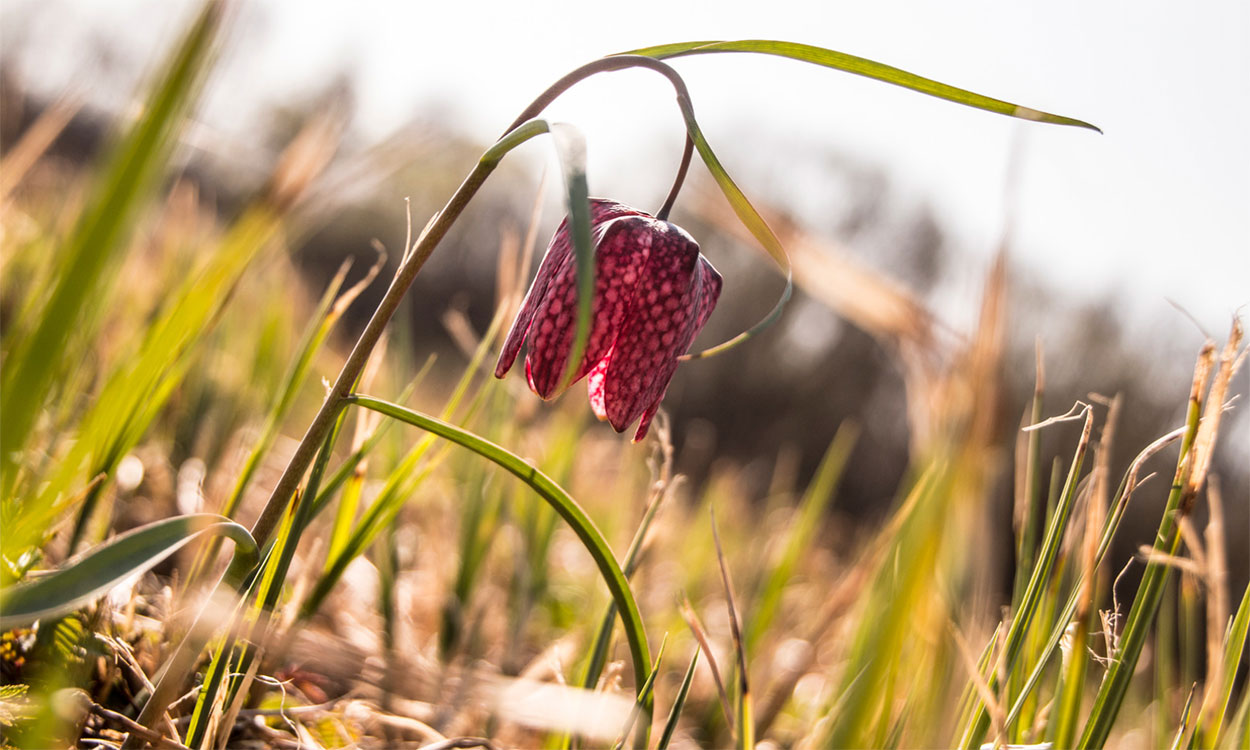 Each Fritillaria bulb produces one stem with bell-shaped flowers and can grow 24-36 inches high. These plants like dappled shade and dry growing conditions, especially in the summer months. They like soil that is high in organic matter. These bulbs have a slight skunky odor that repels rodents and deer.
Glory of the Snow
(Chinodoxa forbesii)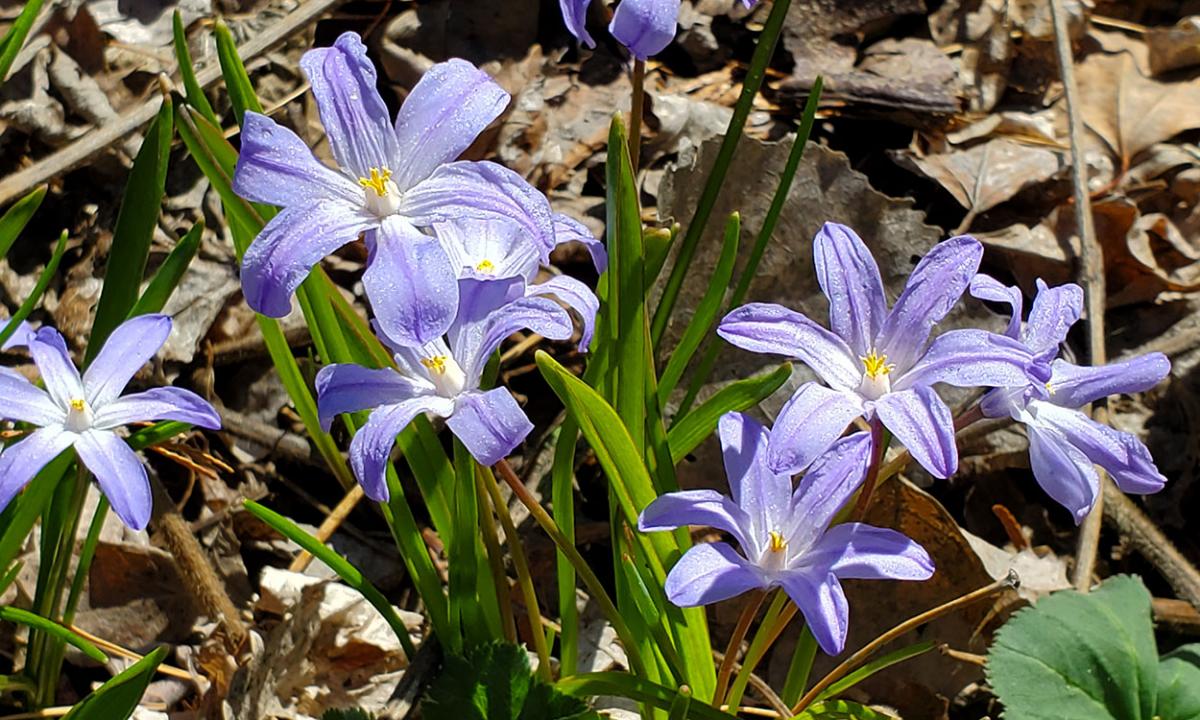 Glory of the Snow are one of the earliest bulbs to bloom and have a beautiful star-shaped flower. Do not be surprised if they begin growing when there is still snow on the ground. They like full to partial sun, well-drained soil, and they are drought tolerant. They have a small bulb, so make sure not to plant it too deep.
Hyacinth
(Hyacinthus)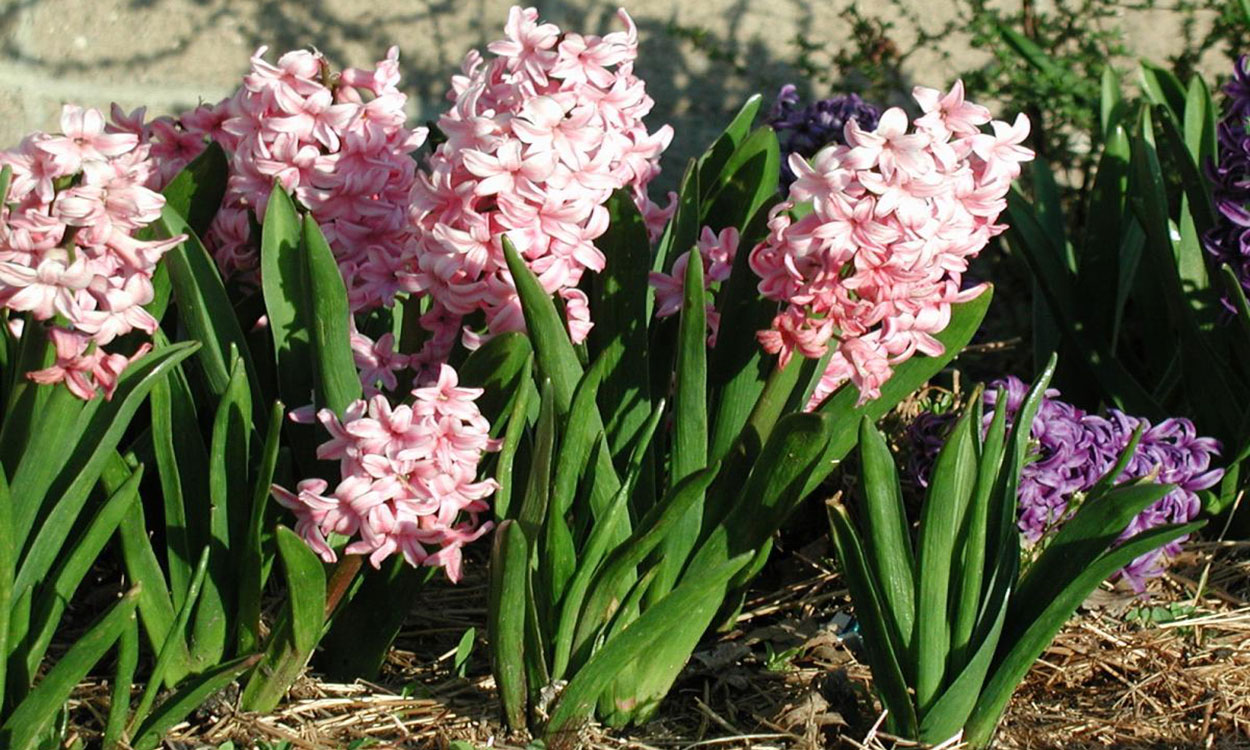 Hyacinths produce a cluster of flowers with an abundance of intoxicating fragrance. To get the largest and straightest stems plant them in full sun. The soil should be loose and well-drained. The bloom time of Hyacinths usually coincides with the Daffodils.
Ornamental Onions
(Allium)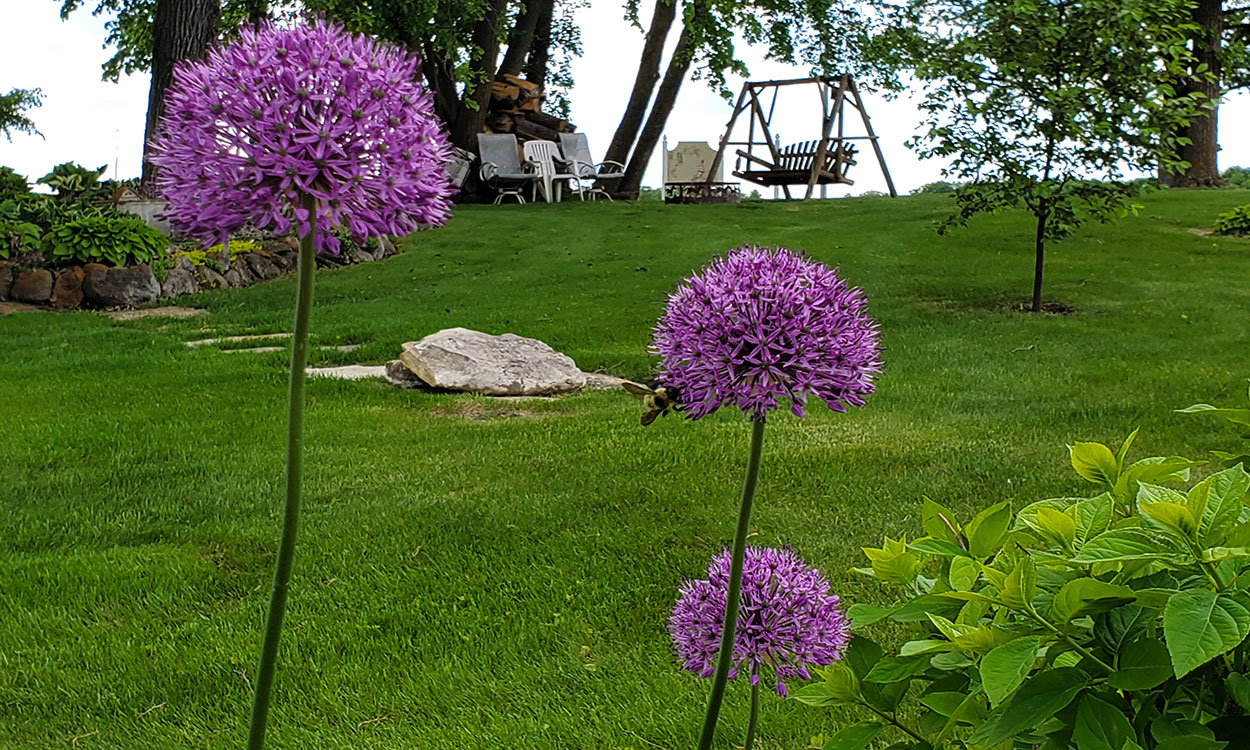 Alliums are drought-tolerant and prefer a dry soil. They love sunlight and do best if the location is sunny all day long. These come from the onion family, so deer, rodents, and rabbits tend to leave them alone. Alliums are not as picky as some bulbs, so they can be planted a few weeks before a hard frost. Keep them in a cool, dark location until you plant them.
Snowdrops
(Galanthus)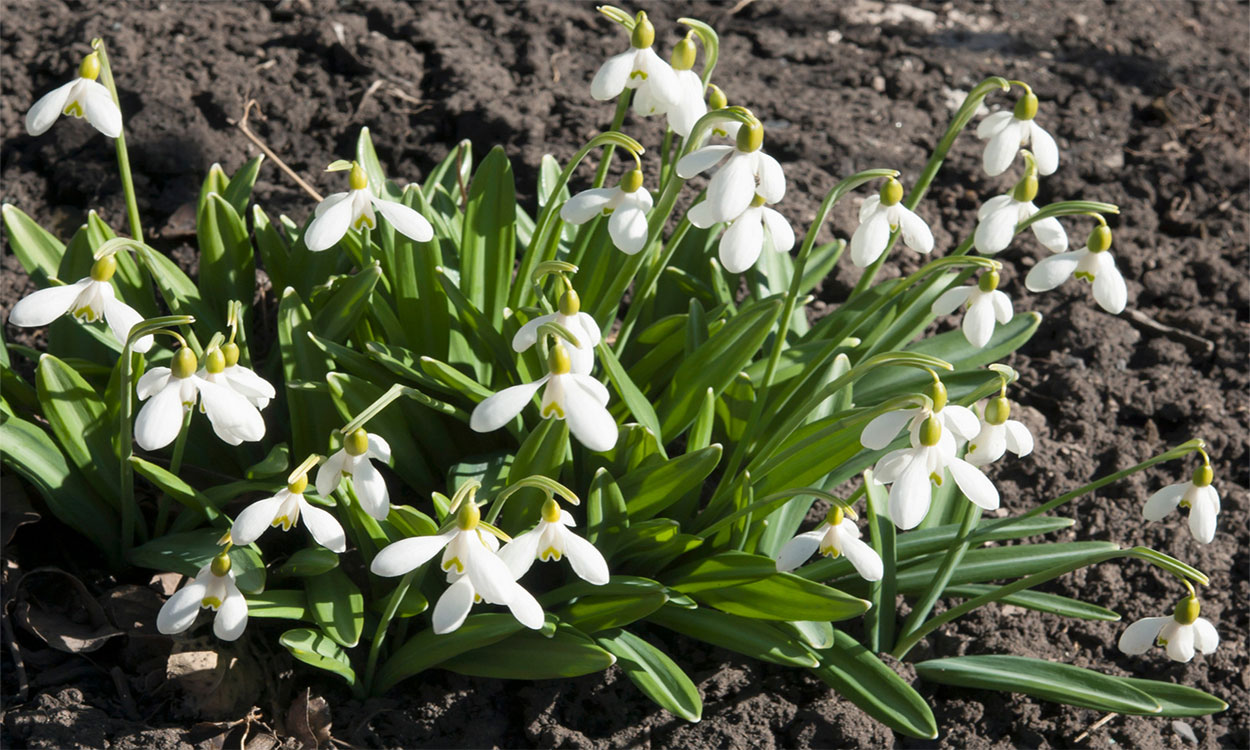 Deep freezes and snow cover will not phase Snowdrops, as these too will come up through the snow. The flower is a delicate, solitary, pendant white flower. The leaves grow 4-10 inches tall. Snowdrops like rich, well-drained soil in a sunny location. Plant in fall when nighttime temperatures are in the 40s. It will take a few years for snowdrops to establish and spread.
Tulip
(Tulipa)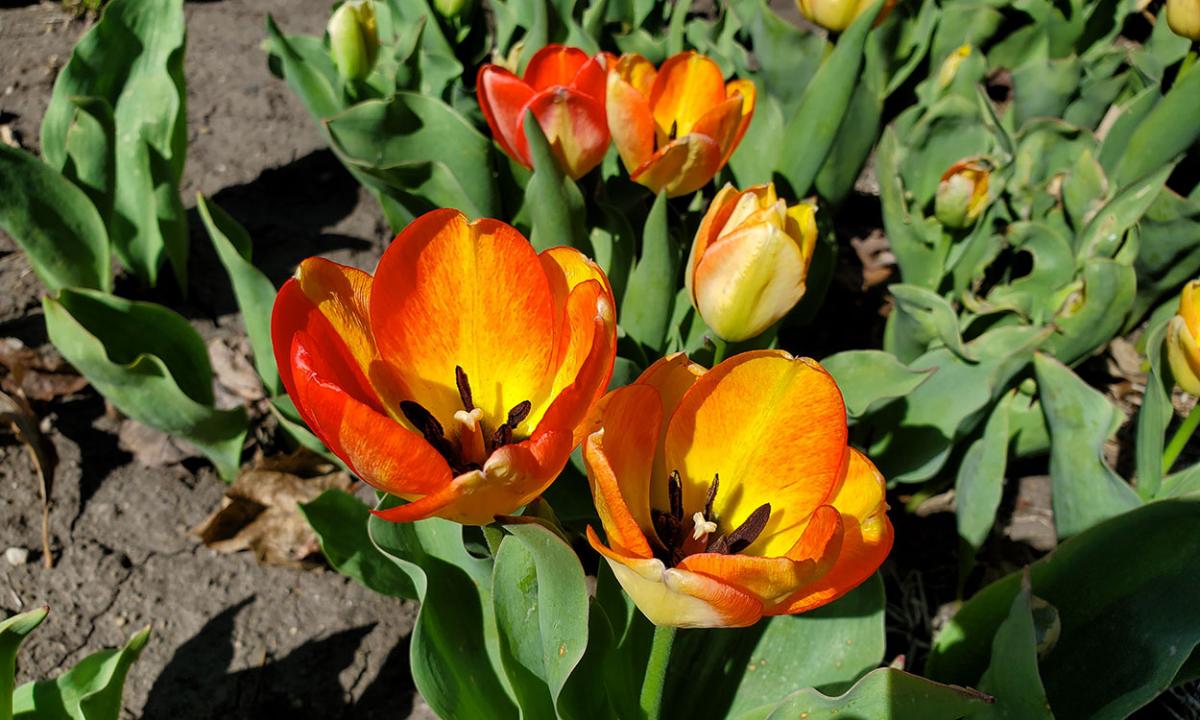 Tulips come in a wide variety of sizes, shapes, and colors. Tulips are a perennial, but through the years of hybridizing, the bulbs' ability to come back year after year has weakened. Replanting after a few years may be necessary.
Protect Newly Planted Bulbs
Hungry rabbits, deer, voles, and squirrels can do lots of damage to your bulbs. Some will dig and eat the bulbs, while others will nibble the emerging stems. Placing a fine mesh fencing material, such as chicken wire, over the newly planted bulbs to prevent damage. Additionally, taste repellents can also be used; always follow label instructions when using animal repellents.
Mulching bulbs with leaves or other organic materials can insulate the new planting during the cold winter months.
Additional Resources