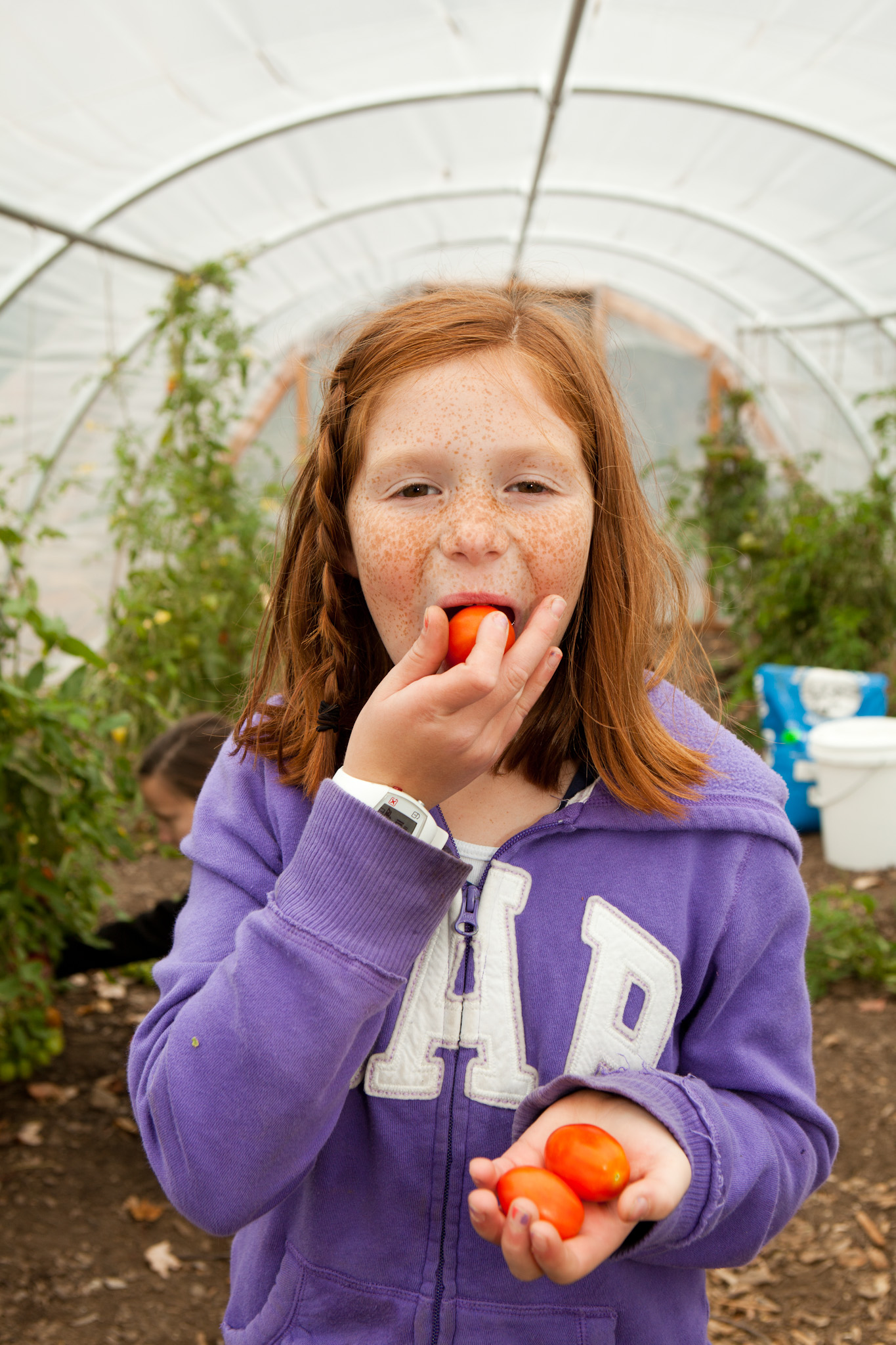 Written by Chris Zdorovtsov (former SDSU Extension Community Vitality Field Specialist).
When a producer has decided to sell a product directly from the farm, entertainment or tourism-based activities could be incorporated to create larger appeal. Agritourism could add value to the farm visit though education, entertainment, outdoor recreation, dining, relaxation or other avenues, potentially drawing more customers in.
Beyond the crop you produce, consider what else your farm can offer that might appeal to the consumer. Is there historic information that could be provided during a hayride or guided hike? Is there water access that would allow for fishing or canoeing? Are there other area producers willing to promote a regional local food tour route?
A location near a town or city will be important if trying to draw consumers to a pumpkin patch or harvest festival. If too rural, the distance may deter the family from traveling. However, a rural location could be promoted as a quiet retreat for couples.
The article "What is Agritourism?" from the University of California Cooperative Extension provides a wide variety of potential enterprises and activities that could be offered. Along with direct sales, consider farm tours, recreation, entertainment, hospitality services and learning activities. Appeal to families with children by providing extra entertainment such as corn or hay mazes, hay rides, inflatables, face painting, petting zoos, obstacle courses, train rides, or a haunted barn/house. Consider hosting birthday parties if you have a facility. Other amenities such as a retail shop, food stand or bed and breakfast may also enhance your operation.
Agritourism will require a high level of customer interaction. Keep in mind incorporating entertainment and events will take time away from production. Specific hours or events can be scheduled to limit customer activity; however operation times must be desirable to attract the consumer.
This approach will require planning not only in how you manage the customers on the property, but also in how you manage the risk of them being there. An insurance agent should be contacted to assist you in determining the level of risk involved and amount of liability coverage you should carry. Also consider that having customers on the farm will create the need for other amenities, such as clean bathroom facilities and accessible parking.
Agritourism can create the extra incentive for people to visit your farm and see your product line. This increases your customer pool and potential purchases, especially when there are multiple ways for the consumer to make purchases. This type of enterprise can be very enjoyable for a grower who enjoys customer interaction.
If interested in launching an agritourism-based business don't forget to contact the South Dakota Department of Tourism at 605-773-3301.They can assist with free business listings and promotion. The office also encourages business to attend the annual tourism conference held every January.
Additional Resources
Marketing Local Food: Minnesota Institute for Sustainable Agriculture — University of Minnesota. This guide provides in-depth information about direct and intermediate marketing and profiles the operations and marketing stories of successful farmers. See p. 33-43 for Agritourism.
Agricultural Tourism Operation Fact Sheets: UC Small Farm Program, University of California Cooperative Extension. This website links to a series topics including conducting farm tours, customer relations, safety and risk management, types of agritourism, assessing your assets, assessing your options and goals, and marketing.
Taking the First Step: Farm and Ranch Alternative Enterprise and Agritourism Resource Evaluation Guide: NRCS Alternative Enterprises and Agritourism. This publication provides a guide and worksheets to help you evaluate your resources and plan for an agritourism enterprise.