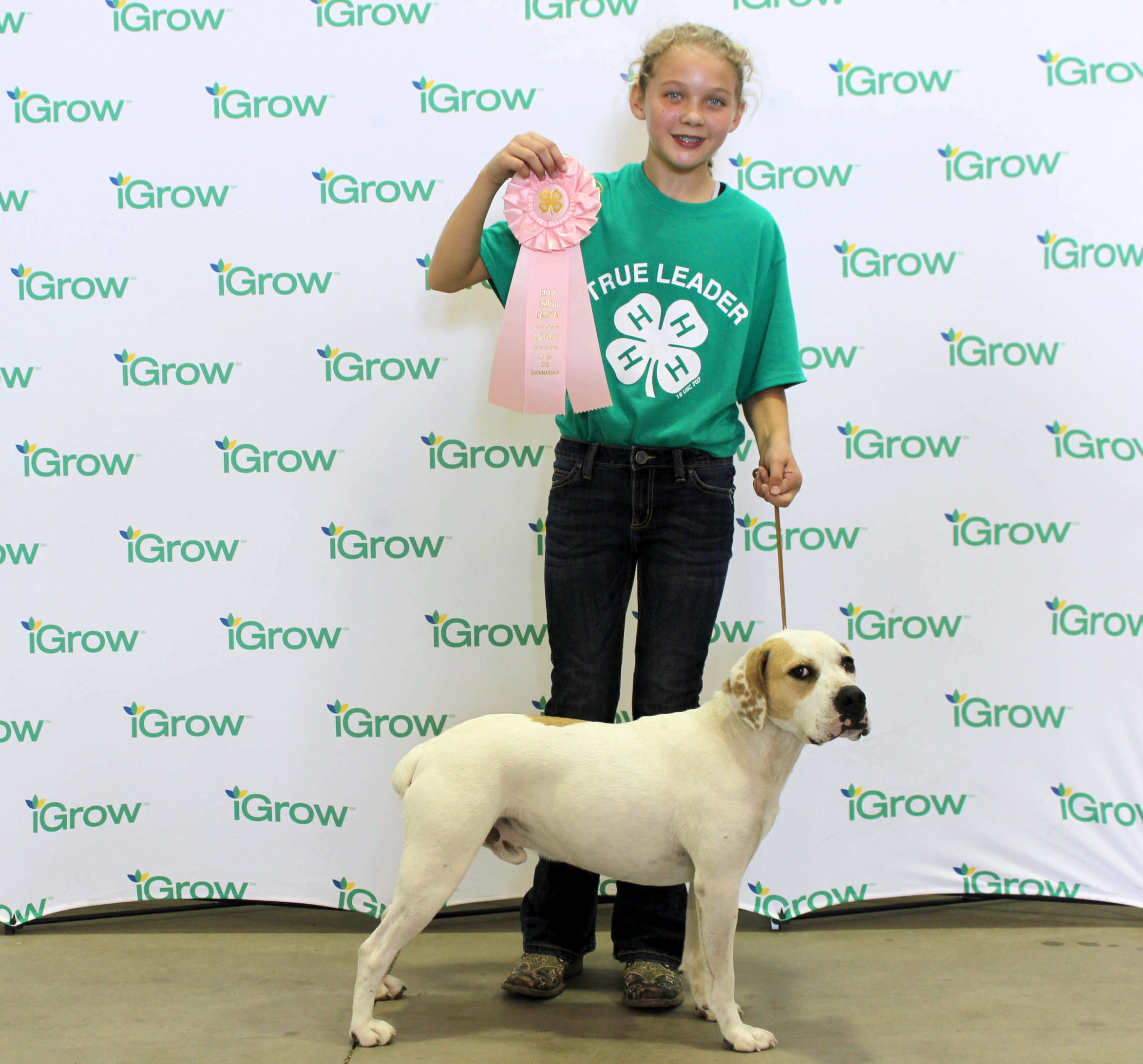 Are you a dog person? Want to learn how to train and handle a dog like a pro? Join the dog project! Youth will learn everything from basic care for a dog to advanced training practices. South Dakota 4-H offers obedience, rally, showmanship, and agility training through county 4-H programs. Ever dreamed of owning a dog? Want to build knowledge without owning a dog? Enroll into the dog project and study the experience of a dog owner. Build knowledge through volunteering, service projects, and creating display exhibits!
Ages and Stages of Youth Development
Beginners
Beginners start by forming a bond with their dog and teaching basic commands. They will be able to explore breed standards and distinguish parts of a dog. Understand safety concerns when handling dogs.
Juniors
Juniors teach more advanced skills to their dog and practice off leash. They learn how to correct negative behavior. Research internal anatomy, body system functions, disease and prevention methods, and vital signs of their dog.
Seniors
Seniors continue to build on obedience commands such as retrieving dumbbells over jumps. They understand dog reproduction and nutritional requirements and can distinguish characteristics between all breeds of dogs.
4-H Programming Priorities
Leadership
Youth can share their knowledge and skills learned in the dog project with other 4-H members, community members, and civic groups.
Health & Wellness
Dogs promote good health and wellness and can help reduce stress. Involvement keeps youth active by walking and practicing training techniques with their dog.
Science
Youth will learn about dog health signs, dog diseases, and prevention, as well as dog anatomy and functions. They will also explore the nutritional needs of dogs.
Agriculture
Dogs are a valuable tool to agriculture. Youth could explore how dogs are used in livestock production and wildlife management.
Get Involved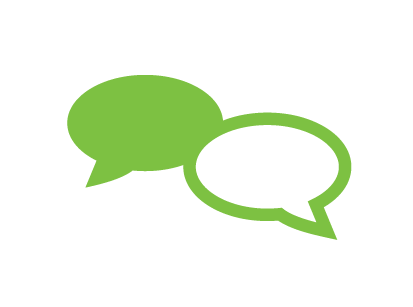 Youth Voice
Speech about different dog breeds
Illustrated talk on caring for your dog
Demonstrate how to make healthy dog treats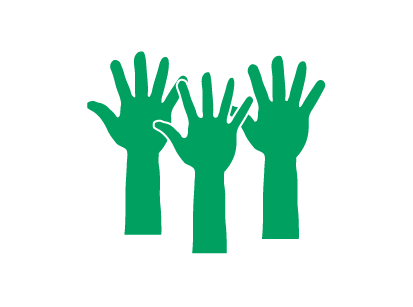 Community Service
Volunteer at a pet shelter
Visit an assisted living with your dog
Assist with obedience classes
Raise money for building a local dog park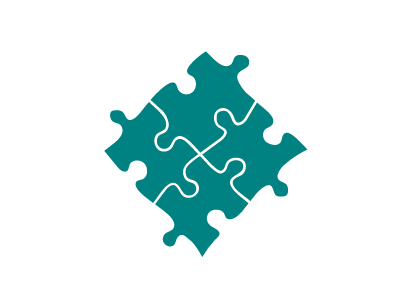 Career Connections
Dog trainer
Groomer
Veterinary medicine
K-9 police officer
Search and rescue officer
Pet rescue director
Therapy dog handler
Exhibit Ideas
Training and showing your dog in different events
Educational display on dog care or breeds
Compare dog foods and share results with club
Interview a veterinarian about microchipping your dog
Develop a video about training your dog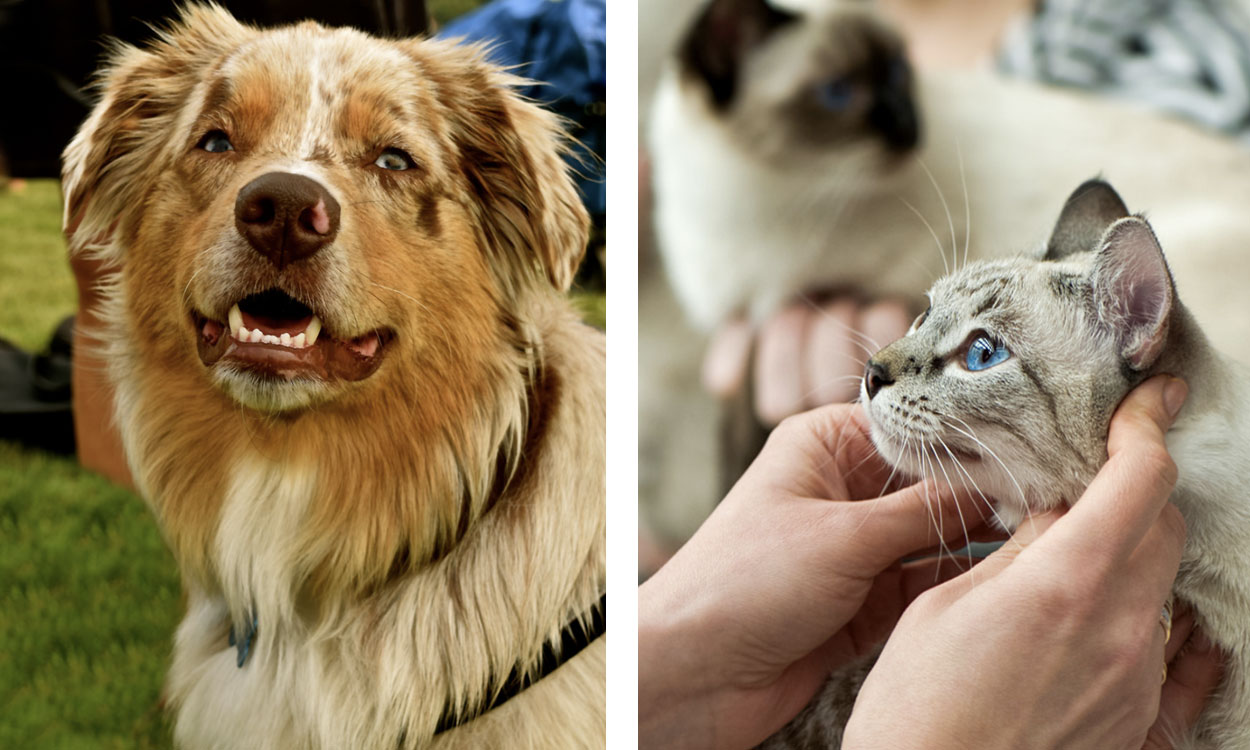 View schedules, resources and results for the 2022 State 4-H Dog and Companion Animal Shows taking place Saturday, August 27, 2022 in Huron, South Dakota.