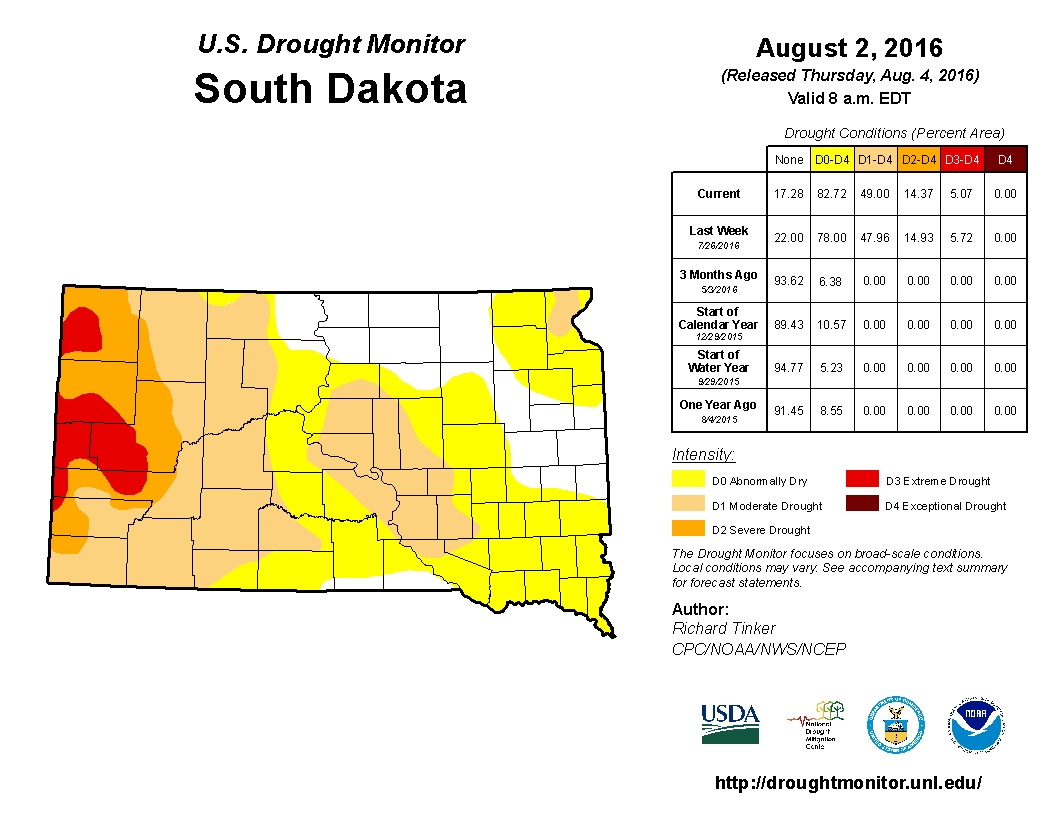 As drought conditions continue to expand across the state this year, more thought is given towards South Dakota's limited water resources. We live in a state where weather conditions and rain patterns seem to comfortably exist at the extremes; we either have way too much or nearly not enough. While this isn't always the case, it is important to keep in mind that our water resources are finite and all of us should be thinking about doing what we can to protect them.
Water Conservation vs. Water Efficiency
Water conservation and water efficiency are two terms to become more familiar with during times of drought. Water conservation can be defined as a reduction in the amount of water used, lost, or wasted. Water efficiency can be thought of as conserving water using water-saving technologies, or accomplishing more with less. For example, the most efficient way to wash your clothes would be to use an ENERGY STAR-rated washing machine that uses about 25% less energy and 40% less water than regular washers. You can conserve water by only doing laundry when you have a full load. Conservation is the reduction; efficiency is how you get there.
Drought & Water Rates
Conserving water during times of drought may also help to prevent rate increases within your municipality. For example, the City of Mitchell is currently considering a rate increase due to rising water usage. The City has a contract with the Tabor-based Bon Homme-Yankton Water District to bring in 2.65 million gallons of water per day from the Missouri River. However, with rising water usage due to the drought, B-Y Water has had to increase operations to meet the demand for excess water over the contracted amount. The treatment and transport of additional water can mean higher water bills.
Water Conservation Resources
The City of Sioux Falls has a number of instructional and informative water conservation videos available for viewing that demonstrate steps that you can take inside and outside your home to help conserve our water resources. These include:
The City of Sioux Falls also has a water conservation webpage with an additional set of instructions on how to make a rain barrel and information about the City's water conservation devices and rebates.