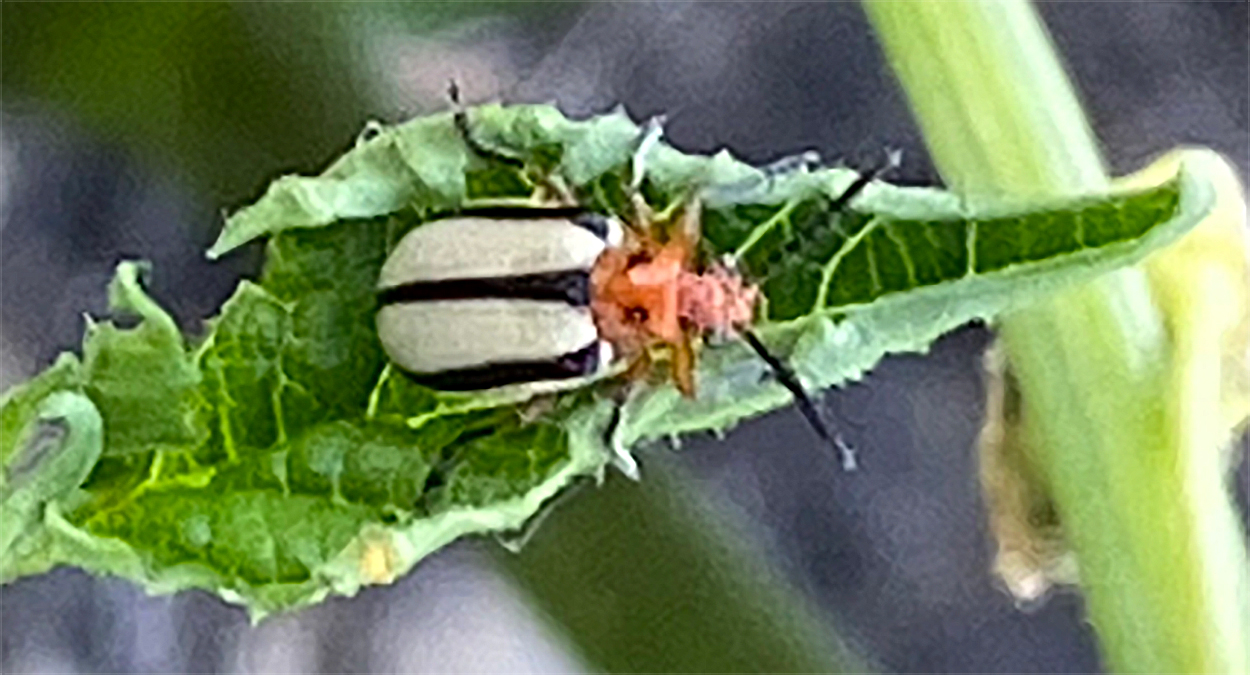 Originally Submitted: June 16, 2021
Updated: June 28, 2023
Written collaboratively by Adam Varenhorst, Amanda Bachmann, Philip Rozeboom, Patrick Wagner, and Brad McManus.
Three-lined potato beetles are active, and their activity in gardens should be monitored.
These beetles are attracted to tomatillos, as well as ground cherries, potatoes, and tomato plants. However, defoliation injury is typically more-severe on tomatillos.
Identification and Lifecycle
Adults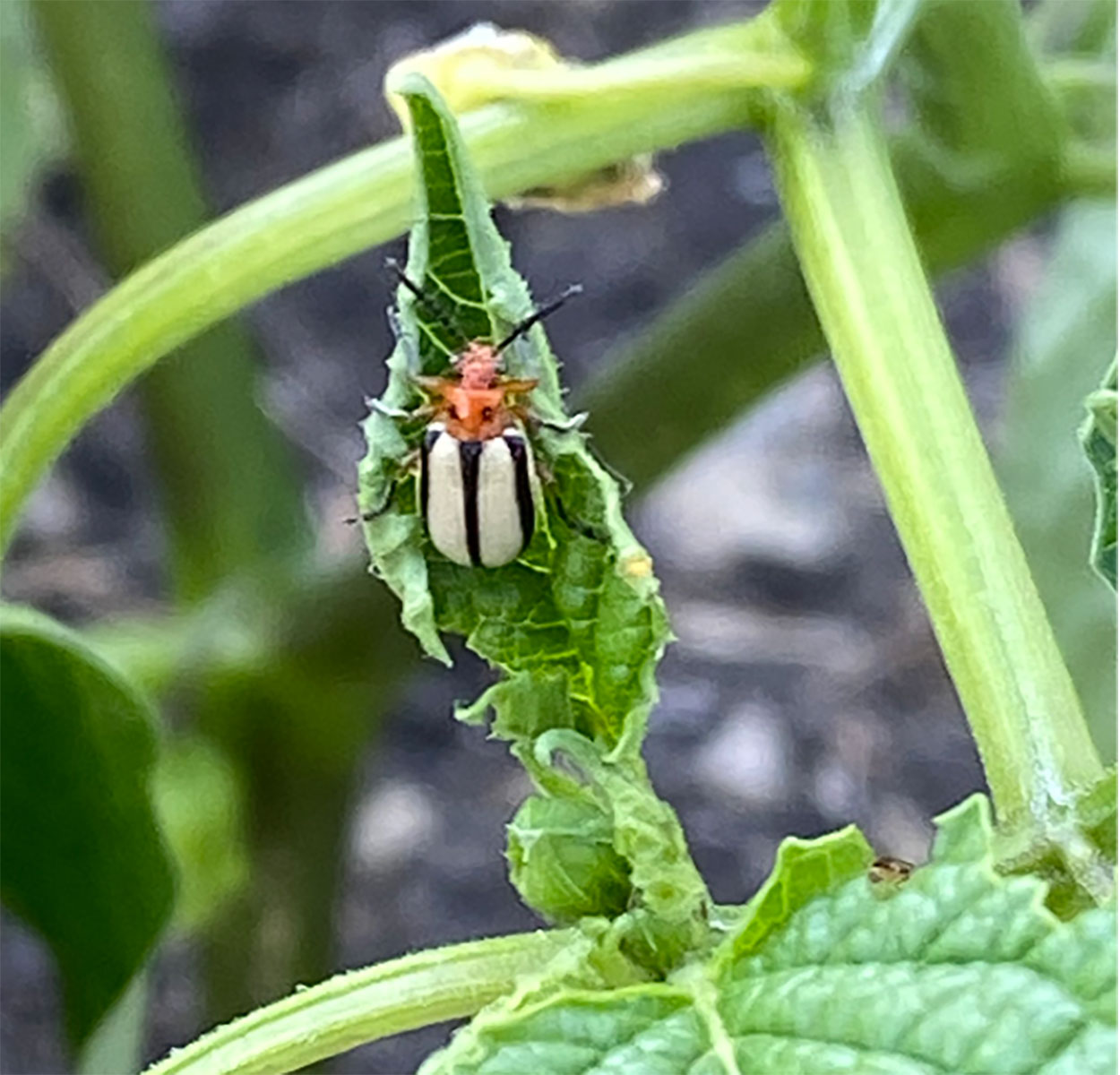 Three-lined potato beetles have an orange head and thorax (which is the segment behind the head). There are two black spots present on the thorax.
They have cream to white colored elytra (which is the hard shell covering their wings and abdomen) with a total of three black stripes (Figure 1).
The adults are approximately one-quarter of an inch in length.
Eggs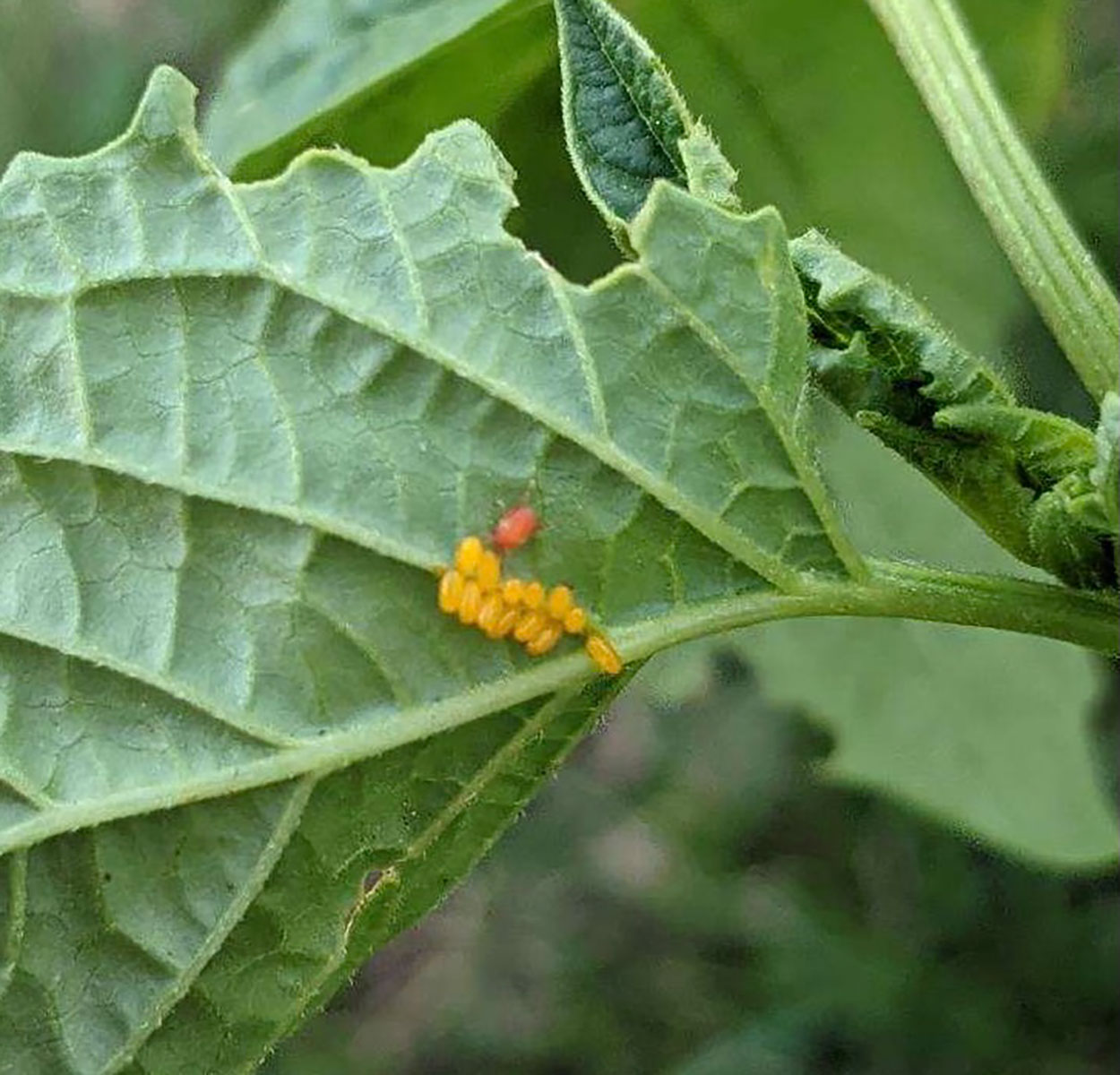 Three-lined potato beetle eggs are oblong in shape and are orange to yellow in color (Figure 2).
The eggs are placed in clusters on the undersides of the leaves.
During severe infestations, the eggs can be found on multiple leaves of a single plant.
Larvae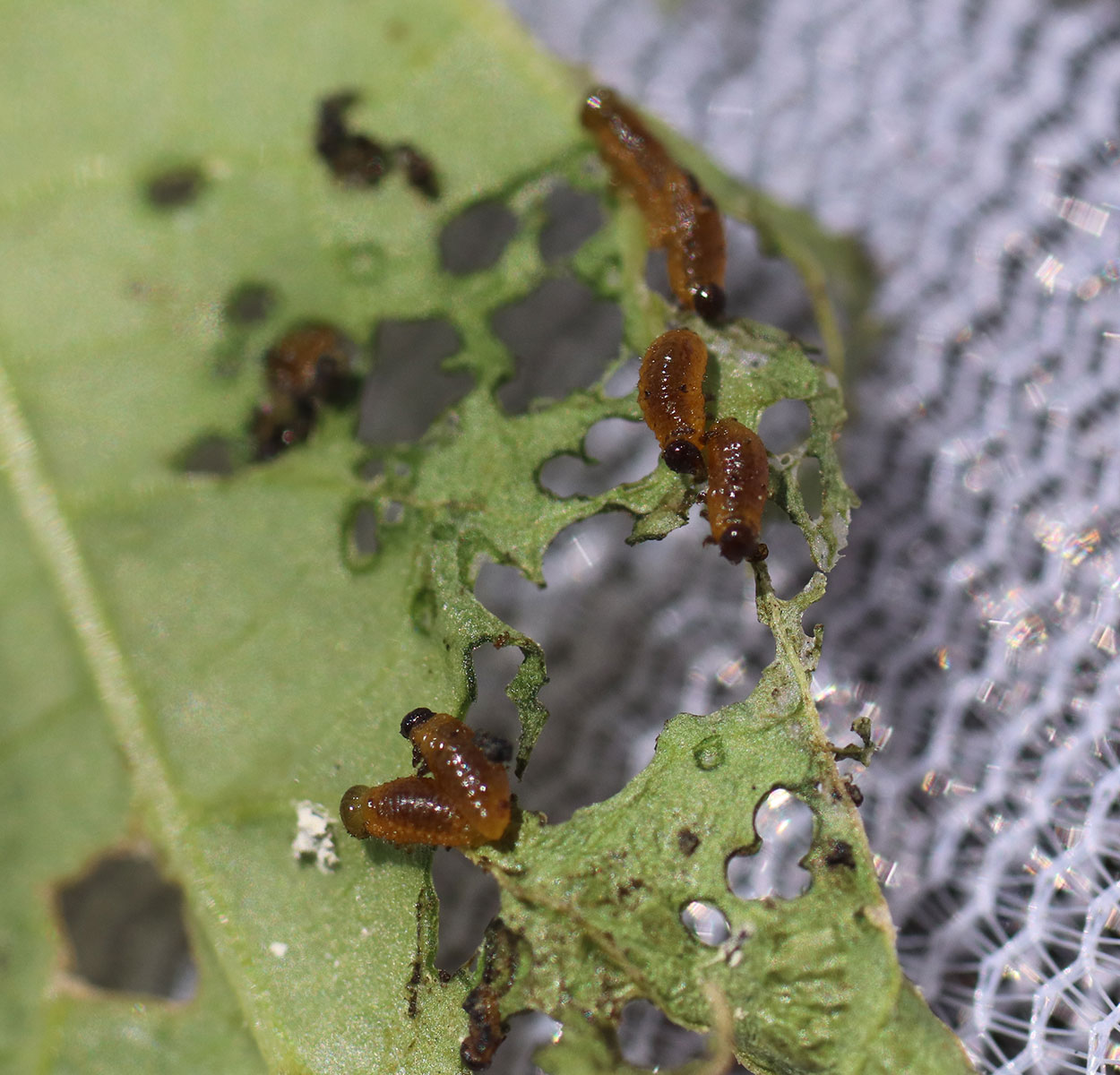 Three-lined potato beetle larvae are a shiny, light-brown to tan in color with black head capsules (Figure 3).
As the larvae mature, they will cement their excrement to their backs for protection.
The larvae will feed in groups, which makes it much easier to spot them.
Management
Since potato beetles are mainly an issue for tomatillos, the best management is to manually remove adults, larvae, and egg clusters when they are observed and destroy them. As I found out this year, removal needs to occur more than once per week with more-severe infestations. I recommend checking your tomatillos daily until no adults, eggs, or larvae are observed.
If the tomatillos are heavily infested, additional management can be achieved through the use of an insecticide. Make sure to choose a garden insecticide that is labeled for three-lined potato beetles and carefully read and follow the label for instructions on use. Also follow all label instructions regarding the proper personal protective equipment that is necessary for use of the selected product.