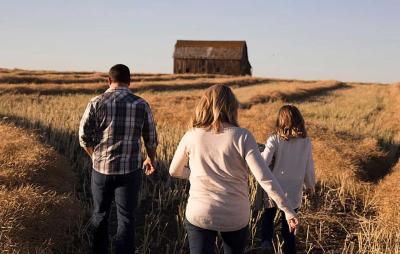 Stress, anxiety, and depression are words that are often thrown around loosely in conversation, but what effects do they truly have on young people? Especially in times of challenge, unmet expectations or the unknown, feelings can be hard to express. Young people rely on adults to fill the need for safe and effective opportunities to communicate feelings regarding the ever-changing world.
As a means of communication, adults may choose to have a sit-down conversation with the young person in their life. This conversation may be formal, informal, planned, or spur of the moment. These conversations with youth could focus around situational disappoints and unmet expectations, but could also encompass larger, long term mental health challenges. In all cases, being prepared to respond in an accepting and positive manner. As adults in the lives of young people, we set the precedent for how youth react and respond to changes and challenges. If an adult remains calm and understanding, youth are more likely to do the same. This approach will better equip youth with acceptance and gratitude for the things that are going well and opportunities that still exist.
Before Starting
Before starting a more formal, sit-down conversation, take some time to do a self-evaluation making sure you are the correct person to have the conversation and that you are in control of your emotions. It is commendable to be able to conduct a self-assessment and realize your emotions are too raw, you are too invested, or there might be someone who would better meet the needs of the young person. Questions you can ask are: how am I feeling today, how does this disappointment or unmet expectation make me feel or what things am I choosing to stress about? Once you've done the self-assessment it is time to approach the young person.
As you approach starting a conversation, know that the value of some of these challenging conversations far outweighs the potential awkwardness of starting them. Remember, this conversation is about the young person in your life, not the adult's experiences or feelings. Go into the conversation with an open mind, open heart, and willingness to listen.
Utilizing open ended questions and using "I" statements will ensure a successful approach. "I" statements help you share observations. An example would be, "I've noticed you seem extra tired recently." Open ended questions allow the youth person to lead the conversation and set the tone. Asking age appropriate questions is also important to keep in mind when talking to young people and provide answers to their questions for their appropriate developmental age.
Questions to Consider
Here are some conversation questions to get you started:
Ages 8-10: Focus on small points of view such as friends, family, and things they have done.

"What has it been like not being around your friends or family?" (Pick a specific friend or favorite cousin)
What is something you worked hard on that you are excited to show your friends?
What questions do you have about?

Ages 11-13: Move to larger social circle type questions. Challenge their individual thinking to bring it back to bigger picture.

How do you think others are feeling right now?
What has social distancing been like for you?
How did you first react when you heard the news about the disappointment you are facing?

Ages 14-18: Deeper conversations are appropriate at this age level. Can bring in questions about future goals, greater society, as well as focusing on gratitude.

Knowing other youth are also experiencing challenging situations, what are you thankful for?
What has social distancing been like for you?
How do you think other families are handling this?
What things have you learned throughout this difficult time that will help you in the future?
During the Conversation
Throughout the conversation remember to be nonjudgmental and willing to listen, including nonverbal communication. Try to maintain an open posture with appropriate eye contact. As the youth shares, it can be important to note that showing empathy does not mean you are endorsing their behavior or actions. 
Allow the youth to lead and provide honest feedback when appropriate, but again, conversations should focus on the young person's emotions, experiences, and feelings. Get comfortable with silence. Allow the young person to think through their thoughts. For some youth, you may need to help them name their feelings. This helps build emotional capacity and encourages them to be honest with their emotions. 
Try to refrain from providing solutions because often there are none. In cases where the young person may be struggling with a mental health disorder, seeking professional help should be considered. Acknowledge feelings as real and valid. End the conversation on a high note, talking about something good happening or something the young person is excited about.
Throughout the conversation, continue to self-assess your own emotions as well as your young person's and know when additional help may be needed. At any point, if you realize the conversation is moving to a place outside your comfort level, simply ask the young person if there is another trusted adult they would like to bring into the conversation. 
Afterwards
Following the conversation, remember to take some time to debrief and practice good self-care. By modeling good self-care, you are setting an example for the young people around you. Remember, you can't pour from an empty cup; sometimes in order to care for and help others, you must take care of yourself first.
 If you are interested in learning more about how to assist youth who are experiencing crisis and develop your skills, please visit the Youth Mental Health First Aid website for youth mental health first aid trainings in your area. For more information on having difficult conversations with young people, check out this video resource from the SDSU Extension Mental Health team.